Liner notes for new album by Keith Newman

Like so much of New Zealand's early recorded history it was feared the debut album from Billy T.K & Powerhouse's had been lost forever, or worse taped over, leaving little recorded evidence of this influential guitar-driven rhythmic big band.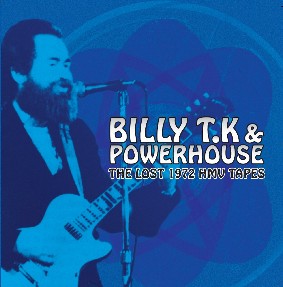 This CD compilation of the lost Move On Up album recorded at EMI studios in 1972, with selections form the live concert at Wellington's St James Theatre in 1975 and a single recorded with session musicians in Hollywood in 1980, delivers a solid overview of post-Instinct Billy T.K. for the first time.
After three years and three albums delivering electrifying riffs as part of cult progrock trio Human Instinct, Billy T.K was ready to explore more melodic themes. Powerhouse experimented with Latin-tinged blues and funk rhythms with lush layers of vocal harmonies, brass and percussion all woven together with Billy's relentless but unmistakeable riffs and extended solos.
Billy T.K & Powerhouse began with covers and evolved to combine indigenous rhythms with experimental Santana-McLaughlin styled epics, before morphing into more of a whanau band in the 1990s as Whare Mana, often featuring dancers, actors and a full brass section. The unit was sought after to support touring international artists but never achieved mainstream recognition.
From the age of 13, Billy T.K had played in bands with names like The Rubyairs and The Premiers on a circuit around the lower North Island, hammering out cover versions of Bo Diddley and Chuck Berry songs. He kept an ear on the latest music and quickly displaced traditional rock 'n roll with bluesy covers from the likes of Spencer Davis, The Yardbirds and Pretty Things in his own band The Sinners.

Photos: At left the Powerhouse 2008 release on EMI. Below the cover of the UK release of Life Beyond The Material Sky on Little Wing

Controlled distortion
Billy was among the first of a new generation of guitarists to begin experimenting with electronic sounds. "The first guys I heard using distortion and those kinds of effects were the Pretty Things". His friend Ara Mete from Wellington band The Reasons, loaned him a fuzz box and treble booster. Billy took it to an electrician and had the circuit copies and customised. He was well into playing with controlled distortion, when he heard Jimi Hendrix' debut single Hey Joe and then the album Stone Free. He felt an immediate empathy with that "electrical frequency" and nothing was ever the same again.

He was further urged on by the wild, angry guitar playing of his friend Reno Tehei, who's career he had watched for a number of years. Billy was in Melbourne after the break-up of The Sinners, hanging out with Tehei and his band Compulsion, when he got the call from Human Instinct's manager Frank Greer. His brother Maurice Greer, a former school mate of Billy's, had just returned from two years playing in the UK and was looking for a new guitar player. After serious rehearsals and a change of bass player, the tight new combo hit the Auckland scene where they quickly became champions of the emerging hard-edged rock scene.
Billy's fiery yet controlled style, his use of the wah wah, his Hendrix-like afro, Greer's stand-up drumming and flowing locks, and the tumbling bass of Peter Barton (later Larry Waide and Neil Edwards), mesmerised the locals. After a short trip back to the UK the band returned with bigger, better, more capable equipment and a repertoire of originals including songs written by ex-pat Doug Jerebine for his rare Guitar Absolution album.
Billy stayed with the band for three albums, Stoned Guitar, Burning Up Years and Pins In It, which elevated him and the band to legendary status. During a short tour to Australia in 1972 tensions came to the surface over musical direction and Billy stayed behind to explore his options.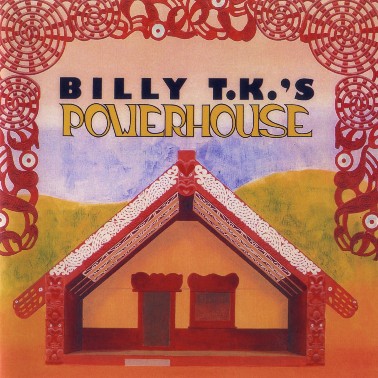 Within a couple of months he returned home with former Blackfeather drummer Steve Webb and recruited second guitarist John Bilderbeck from Wanganui and Gav Collinge from The Kin on bass, calling the new unit Powerhouse. Rehearsals began in Billy's bedroom at Bunnythorpe on the outskirts of Palmerston North. The material included early Crosby Stills, Nash & Young, Neil Young's Southern Man and a 20-minute version of Elton John's 60-Years On.
Progressive rhythms

The first gig was at Palmerston North's Nickerberg Coffee Lounge; thereafter Powerhouse worked in Wellington at Ali Babas and gained a short residency at Lucifer's nightclub. When Bilderbeck and Webb quit, Billy and his friend Murray Taylor opened their own nightclub called the Boulevarde, in George St, Palmerston North where Billy and Gav Collinge began building another more progressive unit.

The new Powerhouse featured Billy on lead, 'The Gav' Collinge on bass, Ara Mete on rhythm guitar, Jamie Tait-Jamieson on keyboards and saxophone, Arnold Tihema on congas and lead vocals, Mahia Blackmore on vocals and percussion and Dick White on sax. Among those who turned out for drummer auditions was Neil Storey, still in his high school uniform, who proved the pick of the try outs.

In 1972 the band was invited to record an album at HMV Studios in Wellington. They spent three days laying down tracks from their live repertoire including covers from Santana, Van Morrison, Neil Young, Eric Clapton, Rare Earth and Curtis Mayfield's Move On Up, from which the album was to have taken its name. The single was to have been Red Wine, a lesser known Clapton song. During the EMI sessions they also recorded 60 Years On from Elton John's first album, which could not be located. The album stands out for the purity of Arnold Tihema's vocals, his hot harmonies with Mahia Blackmore, the punchy brass arrangements, the tight rhythm section and of course Billy's trademark licks.

Producer Mike Le Petit, Petit recalls Billy knew exactly what he wanted from the sessions. In the studio he was a well organised and disciplined performer. "It was a big band and it took a lot of organising to get everyone where we wanted them to be. We tried to get as much down as quickly as we could. They had something really solid; they were really into their music and among the first to do the Santana-type thing here." Satisfied that the unit had created a strong album they went back to their residency and waited.

Billy T.K & Powerhouse were invited to play at the Great Ngaruawahia Music Festival in January 1973, taking the spot just after Black Sabbath and performing much of the repertoire they had recently recorded. There was still no sign of the album, and according to Le Petit, when he left EMI no-one notified the next producer about the project, so it just sat on the shelves.

Longer ethnic epics

During a gig in Auckland, Dragon took a shine to drummer Neil Storey who shortly after gave notice and joined the soon-to-be rock stars before they headed off to Australia. Powerhouse continued to evolve adding different musicians to suit the occasions, typically retaining core members, multi instrumentalists Piahana Tahapihi and Ara Mete. The sound evolved with a more spiritually-focussed repertoire, following Santana and Mahavishnu John McLaughlin into more drawn out epics and original material.

A live recording of Billy T.K & Powerhouse was made at Wellington's St James Theatre in October 1975, ironically coinciding with Dame Whina Cooper's historical land march which was arriving in Parliament grounds to protest the ongoing sale of Maori land. The Grunt Machine TV music show was filming but the band ran their own four track recorder across the set. It was eventually released on LP, initially as part of the controversial Human Instinct re-release by the Little wing label in Germany in the late 1980s, and then re- released on its own as the double LP, Life Beyond The Material Sky, also on Little Wing.

This was definitely a whanau band; the hypnotic repertoire was mostly original instrumentals.
In that line up Piaihana played guitar, Ara was on drums, Peter Mataparae on bass, Temo Ponga on percussion, Maria and Eva Kuiti on background vocals and the curious addition of cello player Pauline Pool (later Hattie of Hattie & the Hotshots). Billy played Thin Line Fender Telecaster through a Jansen amplifier head and a Lesley unit, designed to go with a Hammond organ.

Late in the 70s Billy headed to the US, to perform at the Light Festivals being run by spiritual teacher Maharaji and ended up living in Los Angeles. "It was hard functioning and keeping yourself alive in Los Angeles with very little money. I was selling recyclable bottles in Hollywood just to buy rice so I could eat." However One Step Up Studio in Hollywood signed him to a management and production contract, which at least restored to him some sense of musical destiny.
He worked with a range of top musicians but before the planned album was completed Billy felt to return to his home land. "The musicians over there were asking me what was happening with the indigenous sounds in New Zealand. That started to play on me." In 1980 he turned up at EMI with the results of one of his US recording sessions. Dance with the Spirit an original composition backed with top session players in Hollywood was released as a single but disappeared into the ether. "I was never that good at promoting my material"
On the road again

Billy reformed Powerhouse under its Maori name Wharemana and took to the road again, often embracing as many as 10 players, presenting complex audio visual shows with dancers and actors supporting his unique blend of spiritual blues and ethnic rhythms. He continued to write, record and collaborate with musicians across the country. He recorded with hip hop band DLT, and an unreleased album Dunedin Flying Nun band King Loser which was misplaced when a Waiheke studio was sold.
At its height Billy T.K & Powerhouse, or its indigenous offspring Whare Mana, played alongside Split Enz, John Mayall, Renee Geyer, Sonny Terry and Brownie McGee, Joe Satriani and the Neville Brothers. Billy was even invited onstage in April 1996 to play alongside guitar hero Carlos Santana on Bob Marley's Exodus.
Guitar legend Billy T.K continued to work his own circuit of small town venues and festivals across both islands. Although he recorded material in many independent studios, he was never happy for anything to be released or funding ran out before completion. Billy remains best known as for his work on the first three Human Instinct albums, and features high on the list of any attempt to rate the country's top 10 guitarists.
Beyond that progrock period, few have had has the privilege of hearing Powerhouse or Wharemana unless they were there in the audience on the night. A suitable accolade for his contribution, might be reviewer Grant Smithies inclusion of a comment from a reader of his Sunday Star Times column in May 2007: "I'm surprised there's not a statue of Billy in Queen St".

While researching a programme on Blerta for Radio New Zealand National in 2006, I asked a casual question of an EMI archivist: "You don't happen to have a Billy T.K album from around 1972 do you?" There was a long silence, some background shuffling, then "Ah, yes, here it is." I was astounded. Being able to inform Billy T.K and other members of the band that their small slice of New Zealand music history had survived 33-years intact was a great pleasure. Now that pleasure is yours. – Keith Newman, writer and radio producer.
Track listing
Move On Up sessions, EMI Studios, Wellington, 1972
1. G.P.O.T.G (Unknown)
2. Guajira (Santana)
3. Hum Along And Dance (Barrett Strong –Norman Whitfield)
4. Into the Mystic (Van Morrison)
5. Marbles (John McLaughlin)
6. Move On Up (Curtis Mayfield)
7. Red Wine (Eric Clapton)
8. Southern Man (Neil Young)
9. Dance with the Spirit (Billy Te Kahika) HR601 EMI, 45rpm, Hollywood Productions, 1980
Live at St James Theatre, Wellington, October 1975:
10. Heaven's Melody (Te Kahika) 13:10
11. Beyond The Material Sky (Te Kahika) 5:49
12. Race Into the Infinite (Te Kahika) 12.00