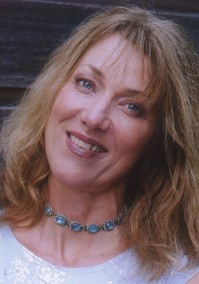 Testimonials

Paula paints Peter Jackson


Paula meets Prime Minister Helen Clark.
Paula Novak Artworks
Paula Novak
30 Sylvan Valley Ave,
Titirangi, Waitakere City.New Zealand
Phone 649-8177799
Email: paula@paulanovak.com
Web: www.paulanovak.com
Paula Novak read the Narnia Chronicles series several times as a teenager and later in life on re-reading the books was inspired by the imagery to paint a series of images during the 1980s and 1990s.

Paula Novak artist
Medium: mainly acrylic watercolor on canvas
Subject matter: Fascinating flora, riveting realism, corporate murals, fantasy art, portraits, illustrations.
Paula Novak paints uncannily accurate images of the human face and form that capture not only the outward image but the soul essence of her subjects. She excels at portraits and loves to indulge herself and her clients by placing them into a personalised fantasy setting. She creates highly detailed images of native pohutukawa or kowhai, woodpigeons or tuis. Corporate or public murals embodying the spirit of a company or community are a specialty along with CD covers and images for café's, restaurants or home designers looking for something unique.
The movie, The Lion the Witch & the Wardrobe based on the Narnia Chronicles was filmed partly on location in New Zealand. Paula approached various people involved in the production but was it was too late for them to take advantage of her extraordinary gift of realism. When the art director saw her portfolio he exclaimed he wished he had known about her before they began conceptual art for the film.

View Paula's Narnian paintings

Paula's Website

Back2front
The Lion, the Witch & the Wardrobe, Narnia and the Chronicles of Narnia are trademarks of Harper Collins, C.S. Company Lewis Ltd., Walden Media, and Disney. Works inspired by these works of fiction are not considered derivative and thereby not intended to be an infringement of any Copyrights or Trademarks.