Ministry of Words Ltd.
Keith_Newman
Managing director
Phone: 06-8750116
Email: words@wordworx.co.nz
Web: www.wordworx.co.nz


Reliable, accurate, creative content

I am a professional writer with 30-plus experience writing, researching, subbing and editing for trade publications and mainstream media.

My specialty is transforming challenging and complex subjects into content that is clear, accurate and easy to digest. While I have written for mainstream media and consulted with corporates on their information needs and am confident with content ranging from engineering, telecommunications and manufacturing to historical research, I'm prepared to look at any proposal.

"You've invested hundreds of thousands in the software and hardware. You pay the programmers and designers good salaries. You pay for programs, consultants, and outside suppliers to ensure that key messages are delivered to the right audience at the right time. But how much do you pay for the messages themselves? How much do you pay the people who write the words -- the words that make each message sing, that drive every customer action in your business? Without strong copy, you pay big bucks to deliver weak messages with little result," - Nick Usborne, Clickz.com

Put some life into your company profile, newsletters, web pages and media content and keep it current so customers and business partners sit up and take notice. Add case histories, customer accolades, success stories, the latest news and research without reverting to a predictable sales pitch.

Why pay a fortune to a PR company when you can brainstorm your information needs and commission credible content from a professional writer?
Make the words work for you. Let a professional writer help spread the good news about your new project, your business, your latest invention or great idea.



Spice up your corporate profile

Bring your web content alive

Create credible news articles and press releases


Deliver regular web-based newsletters

Present client case studies and success stories


Offer the latest news, analysis and research on topics of your choice


Let's discuss how my skills can help build your business...

"Without content most web sites are purely functional, technical or glorified advertising brochures. If you want a loyal web audience you have to win them ove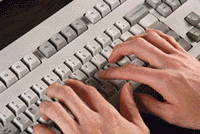 r with current, relevant, accurate, dynamic, useful and entertaining content. If you want customers to come back, get them involved. Content may have left some publishers as paupers but it's still the most logical way to attract and retain loyalty and to pre-qualify potential clients. When refocused as a complementary service to existing business and hard copy media content is still king," - Keith Newman, director Ministry of Words.

Awards & achievements: Author: Connecting the Clouds - the Internet in New Zealand (Activity Press, 2008), Ratana the Prophet (Penguin, 2009), 2009 sway.tech Hi-tech journalist of the year, PricewaterhouseCoopers hi-Tech Awards, 2007: Best Produced Music Feature, Best Magazine Feature Writer, IC&T, Qantas Media Awards 2004; Journalist of the Year 2004, Telecommunications Users Association (TUANZ ).
My words have worked for:


BayBuzz magazine. Feature writers across a range of topical subjects


NZSecurity magazine 2010-2011. Regular feature articles relating to the security industry


Editor and writer of the annual Home Technology insert in Sunday Star Times (Nov 2000-2011)


InternetNZ. Connecting the Clouds - History of the Internet in New Zealand. commissioned book released August 2008.


Radio New Zealand National. Musical Chairs music segments 2004 to current


A large IT outsourcing company requiring content based on interviews with senior management for internal and external use


A new ATM system provider requiring media advice and a full media kit for business launch


Content and research for the Government's Digital Strategy 2.0 review


e.nz (IPENZ Institute of Professional Engineers NZ magazine, features ), 2002 - 2010


CIO magazine, occasional features and business profiles


StartUp magazine, occasional features and business profiles


Feature articles for REINZ Real Estate magazine


Telecommunications Review (features & stories) 2003-2007


Web content update for InternetNZ


Entrepreneurial profiles for Kiwi Expatriates Association (Kea) 2004


MIS Magazine (features ) - 1998-2004


New Zealand Business Times (2001/weekly column)


TUANZ Topics (telecommunications features)


Editor PC Magazine New Zealand (1995-1997)


Editor/writer nz.internet.com web site (1999-2000)


Monthly column and websites for Metro (1997-2000)


Columns and news Computer Reseller News Australia (1998-2000).


Contributor NZ Herald business and technology pages (1997-1999).


Editor PC Magazine New Zealand 1995-1997


Editor, writer with IDG including Computerworld and Network World from 1988-1995


Writer, feature writer, sub-editor Wentforth Print, Suburban Newspapers, Auckland Sun 1984-1988
Back2front