DIY broadband delivers open access examples

By Keith Newman



Middle Earth's future as a modern economy may depend on how rapidly an independent open access fibre backbone can be deployed to link the growing number of regional rings and prevent one ring from ruling them all.

The first fibre optic cable was put in the ground in central Wellington by the old Post Office about 30-years ago offering a 'huge' 10Mbit/sec capacity. Since then the major carriers have replaced their backbone networks with fibre, now capable of transporting hundreds of gigabits of traffic each second.


Most cities are connected by fibre but townships and rural areas are still largely dependent on ancient copper cable or wireless solutions. Various private-public partnerships are rising to the challenge and building their own fibre networks that end up being faster and more affordable than anything the mainstream players are prepared to consider.

As the two major political parties engage in Gollum-speak ahead of the election, there's a glimmer of light at the end of the pipedream, promising to free the captives from sub-standard broadband.

While National promised to step up with $1.5 billion for open access fibre infrastructure, the government in its 2008 Budget only stumped up for an 'underwhelming' $340 million of contestable funding over five years as part of a decade long programme to bolster open access broadband. This would largely be targeted at areas of underinvestment and to build greater international resilience. Another $163 million was set aside for enhancing health, education, research and science and government networks plus $51 million for Digital Strategy initiatives.

Government funding is being relied on, in conjunction with other private and private-public cable investment projects, to fill in the rural and urban coverage gaps left by the core carriers, who've held the country to ransom with their overpriced underperforming city-based networks.

Senior representatives from major telecommunications providers, utility operators, industry organisations, institutional investors, and central and local government, are now meeting bi-monthly to sort out ways to improve the country's broadband infrastructure. Among the proposals on the table is InternetNZ president Pete Macaulay's revised fibre fund to stimulate public-private infrastructure investment, which was previously quickly rejected by the Ministry of Economic Development in 2006.

Failure of 'fraudband'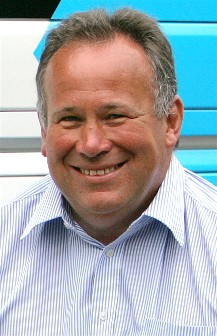 The latest statistics suggest 18.3 per cent of New Zealanders now have broadband, compared with the OECD average of 20 percent. While fibre accounts for 8 per cent of all broadband connections in the OECD, New Zealand fibre connections are so far 'negligible'. Meanwhile a study from Cisco says Kiwis are right up there in terms of broadband usage, spending an average of 22 hours a week online, including downloading videos, compared to only 14 hours watching TV.

A steady stream of reports, including from the OECD, continue to slam our slackness in getting broadband penetration up to speed.

Telecom has been chastised locally and internationally for many years over its failure to reinvest in its network and has shouldered much of the blame for our pitiful performance.

We've only inched to 19th placing after languishing between 20-22 in the OECD top 30 since 2000. The Government's goal is to reach the top half by 2010 and the top quarter by 2015, although our hopes of ever achieving that keep slipping as we're eclipsed by other nations improving their game.

While local loop unbundling (LLU) has resulted in a few speedier outposts, allegedly at up to 24Mbit/sec using DSL2, the bulk of New Zealand broadband accounts average 2-3Mbit/sec far short of any government and industry targets. In fact one industry insider describes what we have, as 'fraudband'.

We're told we need to at least treble current offerings but w

hat's missing is a grand plan to get us back on track.

What the government demands, what Telecom is offering and reports about what the country needs are at variance. The only thing everyone is beginning to agree on is open access, advanced fibre is the only way forward.

The first major obstacle to investment is the perception that such big pipe plans are about lining telco pockets. The fact is the fibre debate is now considered essential 'intergenerational infrastructure', like building roads, bridges, airports, hydro dams and other assets that bring broad benefits to the entire nation.

Internet visionary Simon Riley warns that similar sized nations are already treating investment in next generation fibre-based telecommunications as an arms race, claiming New Zealand's slackness is symptomatic of a larger policy failure. He's urged the Government to take a close look at the kinds of IC&T (information and communications technology) strategies being embraced in Singapore, Korea, Japan, Taiwan and Hong Kong that go way beyond infrastructure.

"They are on to the next generation of applications and if we're not careful the advances happening there will see us slipping into near developing world status." Canada, the UK and Holland are on version 5.0 of their respective advanced science, academic and research networks. Meanwhile while New Zealand is still struggling with the Kiwi advanced research and education network (KAREN) which is still on version 1.0, and no longer advanced by world standards, he says.

What's fibre for again?

The New Zealand Institute's Connecting to Our Digital Future report says a "substantial lift in investment" is needed if we are to reap the economic benefits a modern nation should be gearing for. By 2014, technology, research, film, medical and financial services industries will require public data speeds of 100Mb/sec with gigabit speeds following closely behind.

By 2016 we'll need to have fibre in or near most homes. The estimated $10 billion required to deliver that, we are told, is a small price to pay when considering the gross domestic product (GDP) growth that will result. The report urges the Government to take a lead in the rolling out fibre infrastructure or risk forgoing significant economic returns of between $2.7 billion to $4.4 billion a year.

The Economist Intelligence Unit's 2008 annual e-readiness rankings show New Zealand has in fact fallen from place 14 for the past two years to 16, while Australia has jumped from 9th to 4th place. The analysis looks at the readiness of various nations to generate economic growth through technology rich and knowledge based industries.

Broadband speeds have not kept pace with the demands of technology. That in itself is a disincentive to multinational companies setting up in New Zealand, or local companies remaining in heartland townships where there's no promise of better service. Meanwhile applications are more complex, web content is richer, businesses are doing more online and all the while the files we are creating and sharing are getting larger.

Prashanta Mukherjee, a senior IT&C consultant involved in a number of fibre projects, says the infrastructure most people use has become an impediment to working smarter and faster. "Recently I tried to show the extent of DSL coverage using two maps and without trying I created a 25Mb file. How many times will you attempt to upload a large file, even a 10Mb attachment? It would be great if a developer for example, could submit plans online. However that's not going to happen without 10Mbit/sec symmetrical."

Mukherjee says the myth that residential customers will only use fibre for watching movies has to be dispelled. "There are people working from home who are hungry for broadband, people who work in Peter Jackson's supply chain and in other industries we don't even know of, who are still categorised as residential."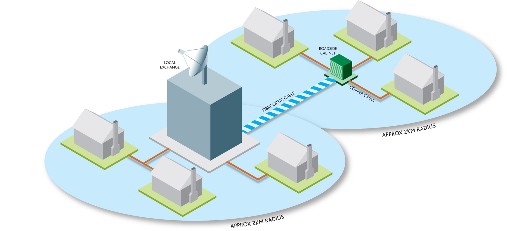 He asks, how many of our professional services and creative workers – among the fastest growing employment sectors in New Zealand - actually work from home? "I believe about 30 percent, and in some cities it could be as high as 40 percent. I find it extraordinary and outdated that we evaluate the marketplace simply as commercial and residential."

And he's aware of several applications used in local authority laboratories which cannot be deployed because of bandwidth issues. If its not an availability issue its a cost issue with big pipe tarrifs unable to be justified. For the film industry and many others it's still a case of modern day 'sneakernet', moving larger files around using courier companies. That's where true broadband can be used to reduce the carbon footprint.

"People forget broadband is green. If we had pervasive 100Mbit/sec connections there are things we would do that not only increase productivity but contribute to sustainability. One presentation at the ITU in Kyoto claimed up to 90 percent of Japan's Co2 commitments under the Kyoto Protocol could be fulfilled using ICT, predominantly broadband, in an aggressive manner."

In for the long haul


If we're to deliver 20Mbit/sec or thereabouts to 90 percent of the population by 2018 at a cost of around $10 billion, the clock is already ticking and at least half of that will need to be spent over the next three years.

Any proposed open network or network extensions cannot be dominated by a single entity or viewed by investors as

a get rich quick scheme; it requires 20-30-year big picture thinking rather than the typical three-year return on investment mindset.



The major cost is not the 'dark fibre' itself, the cabling and electronics for nationwide cabling would be far cheaper than replacing Telecom's legacy copper plant which is in many cases over 60-years old. The major cost is the physical trenching, around

$100 - $150 a metre, including the cost of manpower and

specialised equipment.

Overhead cabling, on telephone poles or alongside power cables for example could save around 25 percent.

The dire state of our existing infrastructure and the huge investment needed to get up to speed was clearly identified long before the New Zealand Institute's series of reports on our broadband needs. Former Telecom chief technology officer Dr Murray Milner, warned in 2006, that New Zealand's "unbundling" strategy was too reliant on copper. It was likely to cost $1.5 billion to reduce loop lengths from 2km to 800 metres so 90 percent of New Zealanders could get even 5Mbit/sec broadband access.

As unbundling was firmed up under the new telecommunications legislation, many Internet service providers (ISPs) were so distracted by the opportunity to place their own DSL (digital subscriber line) equipment in Telecom's exchanges they overlooked the carrier's own fibre-focused plans.

A large number of exchanges were about to be

devolved to smaller roadside cabinets, meaning budding network providers would have to install in many more cabinets, at greater cost, to achieve similar coverage.


Telecom even disclosed the specifics of its cabinetisation plans when it met with wholesale customers in June 2007. It planned to roll out two million metres of fibre to 3600 new roadside cabinets to get closer to the majority of homes by 2010. It currently has fibre to all the major cities and promises to have fibre to all towns with 500 lines or more by 2013.

Telecom's open secret

Telecom's fibre roadmap hasn't exactly been a big secret. Work on its next generation IP network (NGN) has been underway since 2001. A forward looking statement in July 2004 outlined a decade long 'next phase' where $1.4 billion would be invested in rolling out fibre and next level DSL to bring broadband to most New Zealanders.

Telecom has been experimenting with ways to take fibre to the kerb and ultimately to the home for years. Long before the detail of copper unbundling was in place it was downsizing and increasing the number of its fibre ready roadside cabinets.

In 2006 Telecom offered to spend hundreds of millions delivering fibre to most towns. It was talking about 20Mbit/sec to about 30 percent of customers and at least 5Mbit/sec to the majority of the population by 2011. However in April last year Telecom chairman Wayne Boyd threatened to spend only one third of the $1.5 billion if operational separation went ahead.

The arrival of new chief executive Paul Reynolds quickly bought things back into focus. He raised the bar, promising to deliver 10Mbit/sec to 80 percent of New Zealand homes and up to 20Mbit/sec to 50 percent of homes by 2011. The figure of $1.4 billion was again mentioned.

Telecom was simply increasing the promised network speed and extending the deadline to align with market pressure, regulatory demands and its own game plan. Its market edge depends on delivering faster, better managed services to its wholesale clients which include the bulk of the existing big business, government and rival carriers.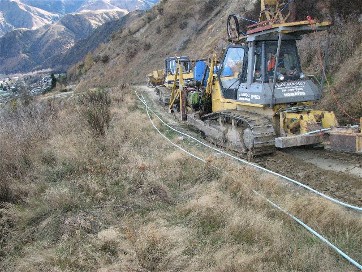 That also means beefing up what it can deliver to its own Internet users and other ISPs so the case for full unbundling looks less impressive to rivals which it would prefer to have as customers. All of which requires it to move as rapidly as possible to shorten the copper loop by taking fibre to the kerb in the most profitable and populous areas so it can head off, or partner with the growing number of independent infrastructure companies who are also busy laying fibre.

Independent loops



Telecom is by no means the only game in town, the infrastructure and competitive environment has shifted significantly in recent years. Over a dozen independent loops have appeared in different communities and several major competitors for serious backhaul speeds have also emerged.


The arrival of alternative long haul backbone from independent dark fibre provider FX Networks in September 2006, bought a sigh of relief from a number of businesses and Government departments looking to save money on big bandwidth and gain access to communities where such services were previously unavailable.

FX Networks cobbled together its own gigabit speed nationwide network through investment and partnership. It owns 500km of the fibre in its backbone; a third of which is leased from New Zealand's railway infrastructure owner Ontrack, and the balance from Kordia and Vector Communications. It

offers ultra high speed services through its own ISP, the former CRI-owned Comnet, which it acquired in 2004.

FX Networks

won the contract for the Government Shared Network (GSN) national backbone and ISP services, and was

the first network aggregator for KAREN, managing the complex router configurations required for a core connection into the gigabit-speed academic and research network.

It delivers

uncapped

dedicated

speeds

of

100Mbit/sec - 20Gbit/sec to strategic top 100 clients and

says attractively priced big pipes enable companies to rethink how they operate, including the way run data centres, application hosting, back-up and disaster recovery.



I

By the end of 2008 FX Networks will have invested a further $40 million extending its private fibre network to provincial centres including Christchurch

. It most recently became Internet service provider for TVNZ backing-up and moving data between its operations at up to 1Gbit/sec and ultimately working with the broadcaster on delivering real time content to the home.

Powering ahead


Another wildcard in the mix is Government-owned Transpower, which operates the national electricity transmission grid, and is upgrading its 500,000km fibre optic network. The new network will deliver128kbit/sec - 155Mbit/sec speeds with peak capacity greater than 2Gbit/sec where needed.

It's boosting the capability of existing fibre from the top of the South Island to Christchurch and leasing dark fibre where required. The expansion is being done in conjunction with various local and regional councils and utilities who will share the infrastructure.

Vector Communications has open access fibre networks in Auckland and Wellington and continues to expand its Auckland loop. Its infrastructure, already being used by most of the major ISPs, through partnerships, includes 38km of fibre which passes 45 schools, six libraries and council facilities, hospitals and businesses as part of the North Shore Educational Access Loop (Neal).

In February it announced plans for a 300km extension between the North Shore, Papakura and Henderson, creating an 800km fibre backbone ring for the Auckland region. The network will connect 40 of Vector's electricity substations and 41 Telecom exchanges, enabling greater independent reach for delivery of local loop unbundling. It will also give flagship customer Vodafone the ability to enhance its mobile phone and broadband services.


State-owned Kordia, the re-branded BCL and THL Group, is forging relationships across the country to provide broadband wireless or fibre access to a growing number of cities and regions. It has a fibre optic network between Auckland, Wellington and Christchurch with an extension to Dunedin and nationwide digital microwave radio (DMR) and has recently boosted the capabilities of both networks.

Kordia, which provides transmission capabilities for most of the country's TV and radio stations, has a wholesale IP network with strict performance and Quality of Service (QoS) guarantees, for mission critical applications like VoIP and video. It is in direct competition with Telecom, although Telecom, Vodafone and TelstraClear and a number of second tier carriers are also its customers.

The Northland Regional Council recently signed off an understanding with Kordia to scope out a multimillion dollar publicly-owned fibre-optic-based broadband network tailor-made for the Northland region to facilitate 'regional economic transformation'. The 'open access' project, likely to progress in conjunction with various councils, lines companies, iwi and other stakeholders, could be operational by 2011.

ISP delivers online TV

Kordia's $24.3 million acquisition of entrepreneurial ISP Orcon, raised a few eyebrows in July 2007. Would Kordia be used by the Government to broaden urban fibre network coverage and to help education, health and local authorities achieve their goals of nationwide interconnectivity?

It certainly became clear that Kordia would back Orcon in its plans to use leading edge network technology, geared for video-on-demand and IPTV, and at the same time give TVNZ a leg up in the Internet game.

Kordia begun delivery of TVNZ Ondemand programmes to its Orcon in a deal that doesn't attract additional broadband volume charges in early May. Content is stored at major peering points such as those hosted by CityLink to streamline deliver to customers. A similar deal was been struck with Vodafone's Home Broadband service, although charges will apply.

As content delivery over broadband escalated as an important differentiator, it also became clear that Telecom was once again backing off Internet content delivery at least in the interim. Its Digital Video or IPTV unit which had grand plans by 2008 then 2009 launch was shot down at the end of April.

Further questions were raised when Kordia partnered with PIPE International (Australia) to collaborate on a new private trans-Tasman fibre optic cable to increase bandwidth capacity and competition between the two countries. The new cable would go head to head with the Southern Cross cable, part owned by Telecom and itself overdue for a major capacity boost.

The decision made sense with Statistics New Zealand noting a 47 percent increase in the number of ISPs claiming high international bandwidth costs had been a barrier to growth over the past two years. This Kordia deal aligned with Communications Minister David Cunliffe's claim in February that the government may invest in its own undersea cable to help bring costs down. The new cable won't be operational until at least 2010

Southern loop success

Meanwhile TelstraClear (see photos) completed a major extension to its nationwide fibre optic network in March, with a 950km South Island loop from Christchurch to Invercargill including a major upgrade in Dunedin

.

The expanded core network means TelstraClear now has 6500km of optical fibre cable, capable of delivering multiple 10Gbit/sec channels or up to 320Gbit/sec on a single strand, from Auckland through to Invercargill.

The build over some of the country's toughest terrain required mole ploughing, open trenching, drilling and thrusting to lay the ducting which mostly followed the railway corridor. To get to its destination however required 15 km of trenching over Crown Range Road (1080 metres) from Wanaka, the highest sealed road in the country and a

special 2 metre plough to place cable through the base of the four rivers

.

TelstraClear has an exclusive arrangement with electricity network distribution company Network Tasman, to access customers in Nelson, Richmond, Motueka and Blenheim areas and in April signed a deal to use Northpower's fibre optic network which covers much of Whangarei. It plans to enhance its Auckland to Whangarei network before Christmas.

The majority of fibre builds are relatively open access but there are exclusive deals are creating some frustration for carriers wanting to interconnect and customer's seeking choice. Telecom and TelstraClear are already refusing in some case to allow each other access to certain suburbs or areas where fibre runs all the way to the premises.

Telecom has fibre to the premises in a number of Auckland suburbs and TelstraClear has exclusive rights to Pegasus Town in North Canterbury and the Northpower cable, which excludes it partnering with the Northern Regional Council-Kordia fibre network for example.

There are over a dozen independent fibre projects, often partnering with local authorities. Local Government New Zealand and the Ministry of Economic Development have produced best practice guides to try and streamline resource consents and other obstacles than can occur.

All utilities involved in earth works may be required to make their trenches and conduits - gas, sewage, electricity or roadworks - available to anyone wanting to blow 'open' fibre.

There are still major issues relating to ownership and competition to be sorted out and how interconnection with the uber-fibre proposal might play out, in order to ensure everything remains open access from the holes in the ground all the way to the premises.




Obstacle course ahead

Both National and Labour have now politicised the fibre roll out, promising to make substantial contributions to accelerate activity. However this has also served to place many existing plans on pause. Who will be eligible for funding? Will there be further subsidies for local authorities, a new infrastructure company or will the cash go straight into the hands of existing providers?

Many local authorities waiting for the long awaited phase two of the Government's MUSH and Broadband Challenge incentives had already given up. For example the Wellington City Council dumped its $40 million plan to invest in open fibre, claiming that w

ithout Government subisidies, it no longer made sense.

An earlier proposal to extend fibre optics into the suburbs through a stake in open access pioneer CityLink, was abandoned after a curious report from consultants NZIER concluded broadband had been over-hyped as a driver for economic growth.


InternetNZ executive Pete Macaulay said he knew of 15 councils that would have applied for a new round of fibre infrastructure funding but even the most recent Digital Strategy discussion document offered only a vague hint of financial assistance.

Uncertainty about the investment climate and the Government's role aren't the only obstacles. Our long term failure to train engineers and IT people, means we are unlikely to meet even current targets. The worldwide demand for fibre optic deployment skills, along with Australia's own multi-billion dollar government-led fibre to the node roll out means our skills dilemma will soon become blatantly obvious. Allegedly underpaid contractors have already been striking for higher pay outside Telecom's offices, claims its monopoly position is being used to cap their rates when they could be earning twice as much for laying fibre across the Tasman.

Veteran telecommunications and engineering consultant Murray Milner says beyond $300-$400 million annual investment (cut) will be 'extremely challenging'. He can't see how spending $5 billion over six years at a minimum of $500 million a year can be achieved. The greater the demand for staff, the higher the wages will be, adding to the per metre cost of laying fibre and ultimately impacting any existing business plans.

In the interim Telecom, "will gobble up just about every resource there is in the country," for its own roll out, says Milner. Telecom and its partners Downer and Transfield are involved in 'heavy recruiting' overseas and have reintroduced apprenticeships and training schemes, adding 600 new people to the industry in the past 18 months. However Telecom admits it'll still be "a stretch" to find enough people to meet its own fibre requirements.

Even next generation fibre, further reducing the cost of laying light-speed cable by boosting speeds over greater distances without the need for more electronics, didn't get around the skills crisis.

Fibre loop ownership

Serious competitors will persist in making the most out of the copper loop; unbundled access is too good an opportunity to walk away from, even with slimmer margins through Telecom's cabinetisation. However, moving fibre closer to the premises raises some serious questions.



As consultant Prashanta Mukherjee says the ownership of last mile infrastructure, soon to be the 'last yards', needs to be addressed with some urgency. "I don't think we understand whether the cable from the premises to the nearest cabinet should be a natural monopoly or not. Some say there should be a big duct so many people can blow fibre, but often you can't separate the fibre from the box. We certainly don't want to have an unbundled fibre loop discussion in 10-years time."

This is a core issue that could impact heavily on fibre investment. "If Telecom continues to close the loop and own it, then it clearly becomes a natural monopoly and should be treated in the same way as other natural monopolies, with regulation," says Mukherjee.

In its final broadband report, the New Zealand Institute proposed Telecom's fixed-line network be rolled into a partially taxpayer funded investment business to build an equal access advanced fibre network. Fibre Co would provide bandwidth at regulated prices and help shift the focus from competing fibre networks to a single open network. That, it said, would require a

billion dollars of government money over 10 years.

Of course the proposal was scoffed at by Telecom which only months previously, after speculation it might sell its network, confirmed it was definitively in the network ownership business for the long haul.

Mark Ratcliffe, CEO of Telecom's Chorus network division is staunch when asked about the potential for unbundling or wholesaling his fibre. "Why would we look to unbundle something where all the investment is in the future…It would make the business case for investment in the future network look pretty poor if every time you invested in something, everyone else got access to it."

Anybody can lay fibre into the premises, but the point of interconnect back into someone else's network is where it gets tricky, says Ratcliffe. Most inquiries to date are from fibre providers wanting access to Telecom's exchanges or cabinets for some form of backhaul interconnection rather than service providers wanting to connect users.

"I own the fibre network and have no plans to sell dark fibre to anyone including Telecom... We're not in the fibre wholesaling game that some others are in. We think that would be quite damaging for the investment we've made to date."

His business is to build commercial services where there's a market and he'll lobby hard to stop governments regulating 'future investment'. "If they're going to unbundle fibre we'd argue that you need to unbundle everyone's fibre not just one of the players."'

Can copper cope?


Meanwhile, Ratcliffe insists there's room in every one of Telecom's cabinets for competitors to place their copper loop access technology. "Half the space has been set aside for competitors other than our wholesale business; although they will have to rework their business case to accommodate smaller DSLAMs, which are cheaper and have less ports." That goes for DSL2 or even VDSL, which Telecom is currently trialling.

Ratcliffe insists the copper tails are sufficient to meet current market needs. "In all forms of life we always want more for less…but there are no services I know of that require anything better than 20Mit/sec to operate optimally."


Some would-be carriers cried foul, saying streamlined cabinetisation had undermined their business plans, others believed Telecom's plans didn't go far enough. Would its kerbside cabinets be sufficient to meet growing demand for high-resolution video, especially when three or four people in one household might want to watch different programmes simultaneously?

While politicians and potential investors are still going through the return-on-investment vs public good debate, vendors playing in the fibre space are doing their utmost to gear fibre as a mainstream solution. Alcatel-Lucent, Telecom's key partner, has been prepping the market for many years as has Cisco, and Ericsson recently showcased the capabilities of its fibre to the node and premises gear.

It even dared suggest Telecom's current cabenitisation efforts hosted technology that was little more than an entry-level next generation broadband. Ericsson strategic marketing manager Colin Goodwin said while a robust and pervasive fibre network could bring business and economic advantages to the country, entertainment services such as video on demand and HDTV would help cover the cost of investment.

And he warned bottlenecks in the backhaul fibre network were about to get worse and needed serious attention to handle new services and the last yards of copper into the premises would not cope well with the frequencies required to support high resolution video. While shortening the copper loop and moving to VDSL for speeds up to 30Mbit/sec was part of the solution, only fibre to the premises would deliver the 100Mbit/sec required for future offerings.

Demand dilemma

To date the focus has been on funding and deploying the conduit, rather than content. Even with the longer 'time horizon' for investment returns you need 'killer applications', consumer or mass market uses that will drive uptake, including triple play bundles such as telephony, video, pay TV and gaming.

Murray Milner is concerned not enough thought is being given to the demand side, including ensuring people can actually afford whatever might be delivered, and sticky issues such as who owns the rights to premium programming can be a major impediment to fibre roll out.

Customers need a lot of choice and in some jurisdictions there are regulations around what can be controlled by a single organisation, "for example critical content like rugby rights so no-one can get access."


Meanwhile the government is ramping up its Digital Strategy broadband map, based on existing networks and estimated future demand. It's now developing a five year projection of demand requirements to help stimulate potential providers. "While this is largely for the public sector, the private sector can learn from this, it also needs to deal with rich media content and the way the Internet will work in New Zealand," says Milner.

There's a strong view the

Government should be leading by example in making the most of its own resources to alleviate broadband bottleneck. It has already proved the benefits of having a Government Shared Network and

broadband seer Simon Riley believes this model needs to be taken further.

Rather than hospitals, local authorities and education facilities duplicating resources and paying huge sums for wide area or backbone connectivity they could operate over a single infrastructure. "It's not a big step, essentially the lines company could provide open access anywhere."


He claims huge savings and opportunities could be realized with an injection of $3-4 billion - perhaps through posting infrastructure bonds - even if it meant rolling the assets of Kordia into a new company and getting other big players; especially lines companies, to take a minority shareholding.

The Government is already investing in broadband through KAREN, GSN and Kordia, and talking about health and education and is in fact the biggest customers of these services but is failing to fully co-ordinate its investment. Riley wonders whether now isn't a good time to consolidate.


The thought of State-owned and independent backhaul networks linking arms with the urban fibre and MUSH roll outs certainly opens up a world of possibilities.

ends

DIY broadband delivers
open access examples

The profit imperative of mainstream telecommunications carriers hasn't exactly inspired local authorities to develop 'public good' services such as CCTV cameras, where the return on investment might be measured in terms of increased security of citizens and reduced vandalism and crime.

The emergence of public-private and even purely community-based open access networks (OAN) has begun to address some of those ongoing frustrations and return major benefits to communities which otherwise might still be struggling for decent broadband.

Independent fibre has also added fuel to the digital divide debate with rural and outlying sectors, still struggling to get adequate dial up, fearing they'll be further distanced from the benefits of broadband.

In 2007 only 54 percent of Telecom's rural customers could get broadband services and its average net investment in rural areas was described as 'negligible'. However, such challenges often force creative solutions.

Revitalising ghost towns

The small 'township' of Dannevirke in the Tararua Dstrict discovered it wasn't on Telecom's cabinetisation roadmap and had been demoted to rural status in the Commerce Commission's review, which meant copper loop access was likely to cost $20-$30 more per month than in other 'towns' or cities. The Tararua District Council, concerned that without "real world" services a number of rate-payers might leave, began exploring the DIY options.

It partnered with Palmerston North-based Digital Nation, which committed build a 140km inter-provincial open access fibre network between Woodville, Dannevirke, Ekatahuna and Palmerston North and points between. As well as getting fibre each township on the network will also be offered wifi coverage.

Dannevirke, is in the process of cobbling its town centre, wants cable delivered to each of its 212 businesses, and will become the showcase of what can be achieved with the new infrastructure. The cable which is capable of 10Gbit/sec throughput, could through an entry level Ethernet switch, deliver 1Gb/sec to the premises split into 8 x100 Mbit/sec streams.

Digital Nation director, James Watts says the council is fully aware of what's required to make a digital lifestyle work in the new economy. "If you are going to set up an IT business in Dannevirke you'll be able to get a gigabit connection and find office space so cheap you won't believe it. You could buy yourself a building for the cost of rent in Auckland and be surrounded by greenery, close to Palmerston North, Hawkes Bay and the mountains."

He's impressed with the way the council has removed all obstacles to the regional roll out. "It's probably one of the most refreshing council's I've dealt with in the past six years. Their attitude is: 'How do we achieve this? Let's get on and do it'."

Can you dig it?

Watts believes that if rural New Zealand is going to get fibre it'll need to take a page from some international communities, where farmers dig their own trenches and put in their own fibre ready for connection into roadside cable. "Farming communities are normally fairly tight knit and own plenty of diggers so if you can get them doing things in a fairly economic way."

Tararua District Council for example is offering to sub-contract farmers to dig trenches at $1 a day to get around the issues of public liability. Ahead of a broader roll out they're about to dig fibre trenches at a small test community where the local school and 20 or so surrounding houses have chronic Internet access problems.

As a network operator Digital Nation can then get involved in trenching alongside the road, laying the cable and installing the electronics. Where required the council has streamlined any resource and other consents. Digital Nation will deliver and install the electronics from the home or business back to the head end offering a basic IP layer, but delivery of content or services; Internet and phone access or in the future IP or cable TV, will be up to the customer's chosen service provider.

Originally the focus was on delivering to the central business district of Palmerston North through a deal which cost the company $10 metre to use council trenches. Then the price went up to $57 a metre and Watts pushed the pause button as it became uneconomical. He's is hopeful the new council will put things back on track but reckons a million dollar opportunity has been lost through the fact that the cable passed 14 schools which have been unable to connect.


Connecting the dots


Meanwhile Hutt City, Porirua and Upper Hutt councils, fed up with the high prices they had to pay to connect buildings and services at broadband speeds, joined with private invertors to build their own open wireless and fibre infrastructure. The formation of Smartlinx3, means Internet access, IP telephony, videoconferencing, private networking and disaster recovery are delivered at significantly less cost to ratepayers.



In the 2006 Broadband Challenge, the government contributed $24 million to urban fibre network projects, including the Smartlinx3 project, which

proved so successful its now moving into expansion mode.

Other successful projects receiving funding from the government's MUSH (Municipal, university, school, hospital) or Broadband Challenge funds included the Nelson Marlborough Inforegion which became New Zealand's first regional open access fibre network with over 300km of fibre running from Motueka to Picton.


In Hamilton the Urban Fibre Network (UFN) a collaboration between Hamilton City Council, Wintec, Environment Waikato, the University of Waikato, Waikato District Health Board have joined with private partner Lite Up. Canterbury Development Corporation, North Shore City in association with Vector Communications and Waitakere City, partnering with the major carriers for an open access fibre network are also making a difference.

The pioneering model for open access fibre networks was Wellington's CityLink, which got off the ground in the mid-1990s, driven by the Wellington City Council and a number of commercial partners. The now private independent network delivers open fibre access to businesses, government departments, ISPs and local authorities at increments from 10/100Mbit/sec through to gigabit speeds.

It also provides a peering exchange for around 20 ISPs that resell its connections. Among its clients are those who use real-time videoconferencing, the health sector which moves X-rays between specialists and the printing and film industries which need to share large files.