Musicians, voices and SFX:


Gav Collinge, guitars, programming and composition for Cleaning Out The Garage, Nero, Safeland, Family of Friends and So You Think This Is It?

Former Highway member Phil Pritchard, creative ideas and guitars on Running Out of Space, New Middle Class plus some atmospherics on So Sad.

Neil Hannan, engineer, co-producer, bass and programming on So You Think This Is It? and Family of Friends.

Thanks for your patience and willingness to experiment and persevere.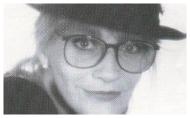 Jacqui FitzGerald, backing vocals on Family of Friends and Nero plus finger pops.

Samples: Brimstone Fingers with permission from Human Instinct featuring Billy T K, Maurice Greer and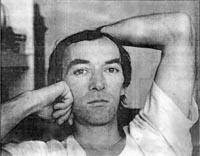 Larry Waide , Displaced comprises samples from Turnaround off Guy Wishart's Broken Sky album featuring the late great Mike Farrell

on guitars.
Other backing and samples skillfully chosen and matched to tracks from a set of royalty free tracks from Corel by Neil Hannan with help from Keith Newman.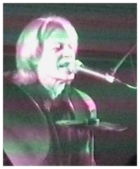 Other voices and sfx: Bishop Desmond Tutu, Robert Schuller; John Lennon, Jimmy Page and Robert Plant in reverse, Barry Smith, Colin Campbell, Paula Istra, Penelope X, Gav Collinge, Jacqui FitzGerald plus the last splutters of the faithful old Mitsubishi, Miles smashing a bottle, Murray's lawnmower, interview excerpts from CBA programme on Loneliness and the crickets and birds who contributed to the overall ambience.

Thanks also to Tony Littlejohn, Guy Wishart and Gav Collinge for permission to include MP3 versions of songs we co-wrote

Garage Extras

Press Release

Artists:
Paula Novak (Istra),: Cover art and illustrations throughout. Also Networth (3-Lane Highway Waltz) and the various web sites that offer free graphics.
Photography: Keith Newman, Olivia Newman, Heather McDonald and others as credited
In the archive section: The line art of Heather Drever, Gary Christiaan Friis, Roger Brown, Mike Quill and Githa Pilbrow. Other artwork was undertaken by myself or was clip art, freeware, shareware, out of copyright or 'skillfully acquired'. Acknowledgment where known.

Extra Credits go to: Gav Collinge (The Gav) composer-guitarist extraordinaire for his enduring creativity, memorable licks and willingness to work with my words, Neil Hannan for engineering feats beyond the call of duty, Jacqui FitzGerald for her longstanding friendship and inspiration, Paula (Lioness Istra) for her wonderful art and heart; my children Olivia and Miles who I treasure beyond measure and Penelope X (who helped 'clean out the garage'). Thanx also to friends who helped with comments, suggestions and initial proofing including: Terrie Anderson, author of The Little Red Success Book, singer/songwriter Bonnie Low, Deborah Sampson mother of six girls, Alan Morton, John Blackham, John the Foxx, Robyn Kamira, Annalise Heslin, Phil Gibens, Jocelyn Aydon... And for lasting friendships, prayer and encouragement: Jon Sampson, Brian and Lyn Ladyman, Vikki & Miles Bland, Maurice & Linda Greer, Tony & Siddhi Littlejohn, Andrew & Sheila Tearle, Wiremu and Trieste Larkin (Te Awe Awe), Jill and John Rice, Cecily Stoneham, Gary and Kathi Collins, Evan Silva, Jack Stradwick and the crew at HCCC . A special thanks to my parents Ron and Marj Newman for their prayers and encouragement, my brothers Gary and Chris, my sister Denise and anyone else I've missed out.

Page layout and design by Keith Newman using Microsoft's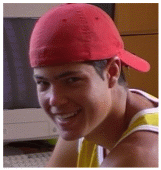 FrontPage 98 & 2000, Ulead Photo Impact, Adobe Photoshop, ScanMaker Plus from Microtek, my PCs (one of which died in service and needed replacing) which sit astride my desk competing for my attention. Perhaps now I've emptied the garage I'll spend more time looking through the real window on the world rather than into these beguiling 17 inch imposters. Page layout optimised for Microsoft Explorer 5.0. A special thanks to Paula's son, teenage wonderkid Brook Novak for the final code for autorun and the sound Jukebox in the multimedia section.