"ISPs are required to ask their customers to desist from downloading or sharing pirated content…after three warnings, fines up to $15,000 could be imposed."
The first volley of Copyright Amendment Act infringement notices have been served on internet service providers (ISPs) pointing to specific customers who've been downloading pirated music.
The Recording Industry Association of New Zealand (RIANZ) claims 42 Telecom customers, eight Orcon users, a few dozen from TelstraClear and some Vodafone internet users have accessed illegal music files.
Those ISPs are required to ask their customers to desist from downloading or sharing pirated content. If they fail to comply after three warnings, fines up to $15,000 could be imposed.
These are the first actions arising from the controversial file sharing amendment to the copyright law which came into effect from September, targeting peer-to-peer piracy which record companies claim is devastating their industry.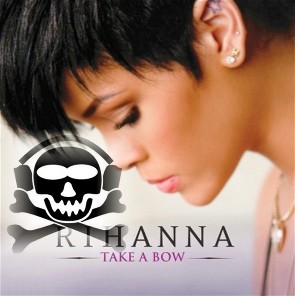 The majority of notices related to songs from Rihanna and Lady Gaga. It costs RIANZ $25 for each notice but the organisation will more than recover those costs if the cases are proven under the three strikes law.
The music industry was worth $US4.6 billion in 2010 and has more than 400 legal services offering over 13 million digital tracks worldwide. Digital sales contribute about 30 percent of overall music revenues, up 1000 percent over the past seven years.
Digital revenues down

However, the International Federation of the Phonographic Industry (IFPI) says its revenues would be a lot higher without digital piracy, claiming it has haemorrhaged around 30 percent of potential sales over the past seven years.
While some analysts believe the level of losses is exaggerated, governments around the world are being urged to push through legislation to walk pirates off the digital gangplank.
In New Zealand a contentious clause in the draft legislation which threatened to cut off internet access for three time offenders was removed before the law was passed. However if things don't improve within two years it may be back on the agenda, with the Commerce Minister threatening harsher measures.
Concerns have been raised that even the current law could penalise universities, city councils, schools, libraries or organisations for the actions of those who use their networks to access disputed material.
The Ministry of Economic Development (MED) confirms the new law is aimed at internet pirates using high bandwidth to access peer-to-peer file-sharing services, not video or music streaming websites or those using online file lockers.
A more definitive interpretation may yet come as the Copyright Tribunal and the courts process prosecutions and test aspects of the law.
Copyright police active

Many music and movie copyright owners already have sufficiently smart tools to identify the IP (internet protocol) addresses of infringing computers. YouTube for example has its own content identification and copyright verification tools to assist with the remove of material that breaches the law.
Around 13-years ago the music industry was caught off guard when the MP3 format went viral and sites like Napster provided the means for people to share content around the world.
While music lovers continue flock to the internet for instant access to their favorite tunes the mainstream record companies are rapidly regaining their hold.
Those most at risk of being caught by the new law are broadband subscribers to services such as BitTorrent, which at times makes up about a quarter of internet traffic. This peer-to-peer service allows users to download content to their own computer then share it with others,
A number of countries have introduced anti-piracy legislation including the US which earlier this year passed a law enabling copyright owners to block ISPs and search engines from sending traffic to web sites accused of stealing intellectual property.