"
The PC industry is bigger than it ever was…IDC expects close to 362 million will have been sold during 2011, that's about a million a day."
While PCs may no longer be at the leading edge of innovation, the devices they spawned are making computing more personal and interactive than anyone could have imagined 40-years ago.
Former Apple CEO Steve Jobs stated shortly before his death that while technologists had predicted the post-PC era for a decade there was now evidence this might be coming true.
Research companies IDC and Gartner would seem to be in agreement stating PC shipments, including laptops, were in downturn worldwide, growing just over 2 percent in the second quarter.
Rumours of the PCs demise are coming to a head at a time when the faithful desktop machine is celebrating a couple of major milestones.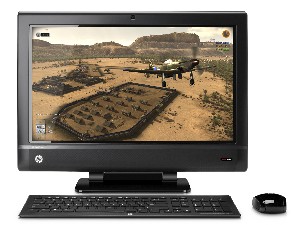 The IBM 5150, viewed as the template for the modern computer, was first launched 30-years ago in August 1981. And the brains behind the PC, the Intel 4004, the first 'customer programmable microprocessor' was launched commercially 40-years ago in 1971.
The PC industry is bigger than it ever was. The desktop and laptop remain at the heart of most businesses and can be found in most homes. IDC expects close to 362 million will have been sold during 2011, that's about a million a day.
Getting a second wind

Forrester predicts that by 2015 there will be 2.25 billion PCs in use across the world, compared to one billion at the end of 2008. Much of that growth will occur in emerging markets including Russia, India and China.
Gartner reckons when the dust settles global sales will have increased 10.5 percent with a further 3 percent increment in 2012. That's still relatively healthy.

The challenge is how to revitalize the market and curb the defection to other computing devices such as the tablet which is clearly having an impact.

In reality the computing revolution is just beginning with almost every aspect under constant revision from the form factor to the chipset and the applications that can be run.
Even in its present, increasingly affordable format, the PC still holds the high ground with those who need to download, create and process content, including music and videos and ever richer and more complex documents, graphics and presentations.
Top chipmaker Intel is confident of low double digit growth, particularly through sales of its second generation Intel Core processor, geared to more efficiently handle high definition and even 3D content. It can convert a four-minute HD video file on a laptop to play on an iPod in only 16 seconds.

Intel has also been working on "instant on, all day battery life, security, touch interface, seamless interconnectivity between devices, support for all OS's and best class graphics" at mainstream prices.
Local sales buoyant

IDC says heavy discounting kept the New Zealand PC market buoyant in the second quarter of 2011 and although margins are tight, it expects seven percent growth to continue year on year through aggressive promotion.
In the September quarter HP continued to top the market with a 24 percent overall share trailed by Acer (14%), Dell (15%) and Apple (13%) then Toshiba (10%). While HP and Dell recovered after earlier dips, Apple outpaced everyone.
Hewlett-Packard's announcement in August, that it was about to step away from PC production, had competitors licking their lips. After a disruptive few months the new chief executive clearly stated they were back in the game.
Now the market leader has to keep delivering product that keeps it at the leading edge. Clearly the future of the desktop PC will continue to depend on delivering increasing power to handle complex and graphically intensive tasks, including those involving HD video and gaming.