"
Within three days of the launch of Google Plus, Facebook – now with more than 800 million members – announced the biggest make-over since its launch in 2004."
Internet use is moving from dedicated spaces in the home to take-away value on smartphones and mobile devices and increasingly driven by the social networking phenomenon,
The trend is toward instant access, always-on connections to check facts, keep informed, book tickets, shop, pay bills, maintain links with a growing circle of 'friends' across multiple screens.
InternetNZ claims up there are 3.66 million internet connections in New Zealand, including 1.9 million internet-enabled mobile phones. The numbers don't include laptop data dongles or state how many remain on dial-up, but confirm we're a very connected and mobile nation.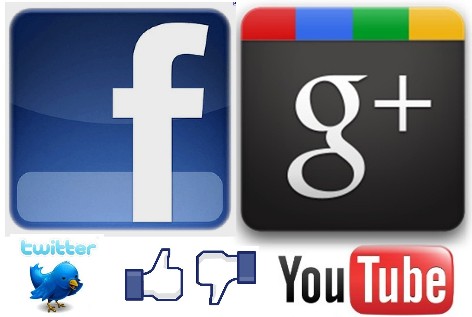 Digital world analyst comScore, reckons in the average month New Zealand internet users spend more than 18 hours on the web, perform 121 searches, watch 86 online videos, and visit Facebook around 26 times.
In its May 2011 Media Metrix survey comScore says social networking is the leading internet activity, accounting for one in every five minutes Kiwis spent online, or 21 percent of online minutes.

Amy Weinberger, comScore Australasian vice president, says New Zealand is one of the more mature markets in the Asia Pacific region and home to "a digitally savvy audience base"
We have a strong propensity to connect with others through the internet and to access content and information, with females spending more time on social media sites (5.4 hours a month) than males (3.7 hours).
Mobile Facebook

Microsoft sites topped the most visited category followed by Google and then Yahoo. The strongest engagement came through Facebook, although about half the population regularly visited the sites of major newspapers and TradeMe
Earlier this year Facebook passed Google as the most visited website in the US, however, when taking into account Google owned YouTube and Gmail, it still had the edge. The third most visited site is Yahoo
Social networking sites including Bebo and MySpace became virtual ghost towns when they stalled on new features, failed to keep spam levels down or curb the defection to Facebook.
Regardless, social media options are on rise. Google Plus launched in June, becoming the fastest growing website in the world achieving 25 million members in three months. By October it had 41 million with 3.4 billion photos shared and was continuing to innovate with Google apps.
Within three days of the launch of Google Plus, Facebook – now with more than 800 million members – announced the biggest make-over since its launch in 2004.
It redesigned its interface, upgraded its application platform for easier gaming and media offerings, and streamlined access to older information.

Timeline tells story

A timeline helps users tell their story with photos and chronological information and a real time ticker of friend activity shows notifications of which music, TV shows or articles people are consuming.
As a consequence, activity on Google Plus slowed and many of the curious who flocked there appear to be looking to find a reason to stay. One suggestion is people are already struggling to manage their existing on-line presence without duplicating their profile and friends elsewhere.
However social networking is really only just gathering momentum as a critical mass platform for the future.

Twitter just reached 100 million users of its mobile messaging service which sends five million tweets a day; YouTube is introducing 100 new video channels, and video and voice are gearing up to be the next big thing.
Google Plus already has video chat in its 'hangout' area alongside iGoogle chat. Now through Microsoft's

strong relationship with Facebook

and its acquisition of

Skype; with

170 million internet voice and video subscribers, the suggestion is
social networking is about to undergo an audiovisual upgrade.