"The iPad is clearly challenging Kindle's dominant position, and tablet computers are also encroaching on that space as they become mainstream."
While the digital death notice for the book may be wildly exaggerated, it is facing the most serious competition since the first machine printed copies were stamped out on Gutenberg's press in 1440.
Dedicated electronic books and software that transforms tablet computers, notebooks and smartphones into e-readers are raising the same concerns in the book industry as MP3 and digital media players did in the music business.
While publishers hoped e-book sales would bring in additional revenue, double digit declines in traditional book sales suggest they are in fact cannibalising their hard copy cousins.
In the US, in the year to February, e-books outpaced hardback and soft cover sales by 200 percent, with January and February sales alone up 169 percent.
On-line US bookseller Amazon started the digital reading revolution when it introduced the Kindle to the world in 2007 featuring e-ink electronic paper in 16 shades of gray to simulate the book experience.

Soon software was available for a range of devices to download content in Amazon's proprietary format.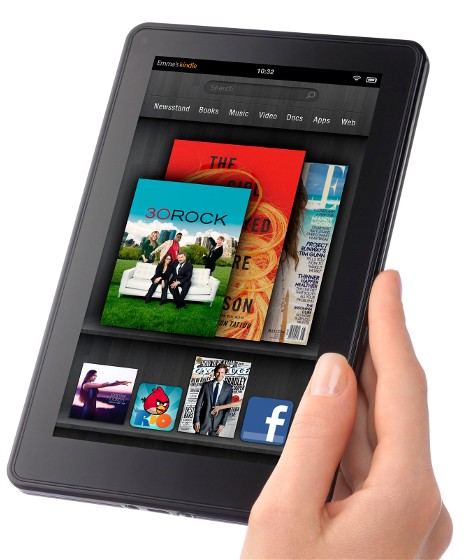 A library in your hand

A range of competing devices and formats have since emerged including dedicated e-book readers and hybrid devices with dual cameras, USB ports, varying degrees of computing capability and gigabytes of storage for thousands of book titles.
At the end of 2010 Amazon announced e-book sales on its site had surpassed paperbacks. Until August, when electronics retailer Dick Smith won the rights in to sell the Kindle, New Zealand users needed a US credit card to download e-books.

A couple of thousand Kindles were snapped up in the first two weeks with many replacement orders since.
Whitcoulls sells e-books on its website and stocks the rival Kobo and Sony e-readers which have enjoyed enthusiastic uptake. The latest Kobo reader includes a touch screen and can download books for PC, iPhone, Android and iPad platforms and display in .pdf and the ePUB formats.
Sony has just introduced a pocket sized Wifi Touch e-reader with batteries that last over a month or three weeks with wireless on. Other dedicated e-readers include the BlackBerry PlayBook, Barnes & Noble's Nook and options from Samsung.

Kindle fires up

The iPad is clearly challenging Kindle's dominant position, and tablet computers are also encroaching on that space as they become mainstream. Amazon is trying to address this with its Kindle Fire, a colour hybrid tablet e-reader, for around $NZ250. Local release dates are uncertain.

Its Kindle Touch will however stimulate pre-Christmas sales at around $130, along with a reduction in price for basic Kindles to under $100.

The Nielsen Consumer and Media Insights 2011 report reckoned at least 85,000 New Zealanders had an iPad or e-book reader, 130,000 had downloaded book apps to their mobiles and 192,000 intended to buy an e-reader in 2012.
Science fiction, crime and romance were among the favourite titles and it appears 49 percent of those reading them were aged 45 and over with the majority aged 55 plus.
An opening address at the October 2011 Frankfurt Book Fair suggested that in Europe at least, e-books made up only one percent of sales and more copies were being pirated than sold.
Everything about the future of the once irreplaceable book is now being questioned. How can social media elements, gaming, video, interactivity and story-telling be enhanced to invigorate publishing so everyone still gets paid?
At best the e-book and e-reader devices will encourage reading and the consumption of books and other written media. At worst the publishing industry will have to reinvent itself so electronic and hard copy books find complimentary ground.