2007: Upheaval and opportunity

The sale of its domain name management company Domainz in 2003, had freed up InternetNZ to tackle the bigger issues, including spam. It consulted on a paper outlining a proposed Anti-spam bill which went to Cabinet in early November 2004 but soon slipped down the priorities list. The bill took an 'opt in' approach for commercial messages, similar to the Australian legislation. In other words there had to be some pre-existing relationship between the sender and receiver before commercial messages could be sent. In September 2006 Xtra claimed to have filtered a record 226 million spam items, compared with 65 million for the same time in 2005. The Unsolicited Electronic Messages Bill finally made it into law at the end of February 2007. The Act applied not just email but instant messaging and texting, and would come into force after a six month "amnesty", to allow businesses adjust their mailing practices.
Statistics New Zealand reported 26.6 percent growth in broadband subscribers in its ISP survey to 30 September 2006, taking the number to 611,600. The survey for the following six months to 31 March, 2007 showed a further increase in broadband number, up 18.5 percent to 724,600. However uptake had generally slowed and was still way short of the 980,000 subscribers needed to get even close to the original 2007 mid-point goal, and a fat chance away from the two million needed to hit the Government's 2010 broadband target. Dial-up still dominated at 739,700 subscribers, representing 50.5 percent of all Internet users, a slight fall of 4.1 percent. The survey of New Zealand's 57 Internet service providers showed there were 1.46 million Internet subscribers at 31 March 2007 - an overall increase of 5.9 percent. There appeared to be fractional overall growth, most of it new broadband business and a little churn from dial-up to fast Internet.
Another OECD report in March, using figures to June 2006, concluded we were among the most expensive countries to own a landline, and cellphone users were also paying prices well above average. A significant gap remained between prices in New Zealand and the top half of the 30 OECD countries. The second quarter 2007 OECD broadband numbers showed more of the same. It was 'positive', 'heading in the right direction' but oh so glacial. So how do you make a glacier sound like it's careening ahead? New Zealand had doubled its broadband penetration rates from 8.07 connections per 100 people in the final quarter of 2005 to 16.5 percent penetration by the second quarter of 2007. Wow. To June 2007 New Zealand was back at 20th out of 30 OECD countries, with 683,500 broadband subscribers (16.5 percent).
"I think we are getting to the point that a strange relationship would be one where there was no virtual element. We are at the tipping point: how can you be friends with someone who is not online? In a couple of years, we will be no more disturbed by our relationship with virtual worlds than we are by our relationship with television," William Gibson, 2007.

Web destinations and free digital TV

According to ComScore in March 2007, 1.9 million New Zealanders aged 15 and over viewed 3.6 billion pages of Internet content, went online every other day and spent a total of 20.4 hours connected each month. The top three destinations were Microsoft sites (1.42 million), Google sites (1.39 million), and Yahoo! sites (1.1 million). New Zealand-based TradeMe and government sites rounded out the top five most visited locations garnering 977,000 and 621,000 visitors respectively.
The Freeview free-to-to-air consortium had reached an agreement and was in line for government funding to establish an independent digital TV presence. TVNZ would make its existing channels available plus two new digital only channels. TV3, TV4, Maori TV, and Radio NZ would also have a presence. What was described as "the most significant event in New Zealand broadcasting since the launch of colour television in 1974" hit the airwaves as Freeview went live on Wednesday 2 May 2007.
At the TUANZ Telecommunications Day on May 31, the new Telecommunications Commissioner Dr Ross Patterson was named and would take up his role from mid-July. He would play a pivotal role in implementing and monitoring the new telecommunications regime. The Government also made it clear that operational separation would be proceeding. In July 2007, State-owned Kordia, acquired entrepreneurial ISP Orcon in a $24.3 million deal. Orcon was in the midst of a $30 million upgrade of its technology to provide QoS-based carrier class services including IPTV. Government-owned Transpower, which operates the national high-power electricity transmission grid, was in the midst of a major upgrade of its 500,000km fibre optic communications network. It was engaged in five year, 44 project strategy to bring its technology into the 21st century. It would soon be able to offer services ranging from 128kbit/sec to 155Mbit/sec with peak capacity greater than 2Gbit/sec.

In the second week of August 2007 the first tentative steps in the unbundling bonanza began. Telecom opened access to telephone exchanges in Ponsonby and Glenfield so competitors could plug in their own equipment. Orcon and Ihug were in like a rat up a proverbial drainpipe. Ihug's Mark Rushworth said it reminded him of getting the keys to his dad's Cortina when he was 16. However, he was concerned the commission was only requiring Telecom to unbundle 15 exchanges a quarter. Telecom continued to roll out higher speed DSL2+ broadband over copper to customers in the main cities, and move its cabinets closer to the streets to shorten the copper loop in the more fortunate suburbs. Within three weeks of the first cabinets being opened up Telecom's announced it would build an additional 2100 cabinets to shorten the copper loop and bring fibre closer to the customer by the end of 2009. CallPlus was taken by surprise, estimating around 50 percent of its customers would have to be serviced from those cabinets. While agreeing this was a step toward faster cheaper broadband, CEO Martin Wylie said the announcement made a "mockery" of the Commerce Commission's LLU determination. "Why have we all wasted 18 months when we should have focused on different issues?"
Telecom stated clearly in its 2006 Annual Report that IPTV would be rolled out late in 2007 as a video on demand service over its NGN and it had formed a unit to oversee that. Then plans for IPTV were put on hold from July 2007 while it shifted focus to more pressing issues including regulatory demands of unbundling and requirements to separate out wholesale, network and retail divisions. The new deadline was late in 2009. Early in 2008 the unit was quietly dismantled, staff redeployed and only on asking the right people could you discover IPTV was no longer on the Telecom roadmap.
The demand on the Southern Cross undersea communications lifeline between New Zealand, Australia, Hawaii and the US became so serious an announcement was made in February that capacity would need to be doubled. Space as nearly sold out, so 50 percent owner Telecom contracted Alcatel to increase the capacity of each leg of the 28,900 km cable from 240Gbit/sec to 330Gbit/sec by April 2007. Another boost to 430Gbit/sec would occur by the end of 2008. A further boost to international capabilities was delivered by the Optus D2 satellite which was successfully launched in October, providing direct TV broadcast, Internet, telephone and data transmission services for Australia and New Zealand. In December winds reaching 130km an hour battered the Oregon and Washington coasts in the US damaged the Southern Cross cable network and reducing Telecom's international capacity by 50 percent until the cable could be repaired.

Domain games and a new Internet chief

In September 2007 the Domain Name Commissioner announced top level dot.nz domain names registered had reached 300,000 and there was no sign of slowing with around 7500 a month being registered. In the 2006-2007 year there were 50,000 new Internet domain names registered, in New Zealand taking the overall number to 272,752; the number of dot.nz registrars increased to 72. In its fifth year of operation, the Office of the Domain Name Commissioner received 84 complaints through its dispute resolution service, mainly relating to unfair domain name registrations; 54 were deemed to be valid, 21 were settled through informal mediation and 10 were followed through to an expert determination.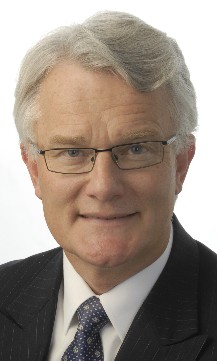 Intellectual property, competition and Internet law specialist Peter Dengate Thrush began taking an active role in the international governance of the Internet from the outset of his involvement with the Internet Society in New Zealand in 1995.He quickly gained the confidence of senior people within the wider Internet community. In December 1999 he stood for two terms as InternetNZ chairman, and he was chairman of the International Affairs Committee. On 3 November 2007 Dengate Thrush was unanimously elected as the successor to Vint Cerf 'father of the Internet', as chairman of Internet Corporation for Assigned Names and Numbers (ICANN) at its meeting in Los Angeles. He had been involved with ICANN since its inception in 1998.
Sky TV and Vodafone had launched their mobile platform at the end of January, with eight channels including cartoons, news, sport and MTV reality shows delivered to Vodafone's 3G mobile customers. By February over 10,000 New Zealanders a day were logging on to their mobiles to watch up to 20,000 video streams. Customers could watch all eight channels for $2.50 a week. Then in September Vodafone added an adult TV channel; access to YouTube videos, a new music channel and full-length movies were also planned. Customers would pay 50 cents to view the X-rated channel with Vodafone claiming it would donate the income, less costs, to charity. Meanwhile State-owned Kordia was trialing a digital broadcasting technology called DVB-H which would enable mobile phones to act as fully functioning mini-TV sets to pick up free-to-air TV channels.

The guano started to hit the fan in September with Sky and the free-to-air broadcasters posturing over the way forward, and consumers concerned about how many set-top boxes they might need to get access to all the digital TV offerings. Would viewers be locked in by the next generation box they selected? TVNZ chief executive Rick Ellis announced he had no plans to make TV6 and TV7 available to Sky TV subscribers after its content contract expired in 2011. Sky TV chief executive John Fellet responded in kind, saying he doubted whether his free-to-air channel, Prime, would be available on the Freeview's digital terrestrial platform in 2008. However he suggested getting access to TVNZ's new channels shouldn't be a technical problem as more than half of Freeview subscribers were already using non-approved set-top boxes and he didn't think there would be any legal impediment to viewers tuning them in to the MySky mix.
New Zealand youth were the world's heaviest users of mobile phones, sending 29 million texts a day. A Telecom survey rating the importance of the cellphone, asked how much it would have to pay users to never pick up their cellphone again. The staggering answer was 55 percent of respondents said at least a million dollars.Of course no-one actually fronted up with the money to test their resolve.
Kordia also borrowed an extra $38 million in late 2007 to help finance its bid to take on Telecom and Vodafone and become a major telecommunications provider.
It had agreed to pump a "substantial" amount of
fresh capital into Orcon
, so that it could take advantage of local loop unbundling and install Internet access equipment in every Telecom exchange it could access.
Redefining our digital future goals

The September Connecting to Our Digital Future report, warned that broadband roll out needed to be accelerated otherwise New Zealand would increasingly struggle to trade in infrastructure-based markets. It said plans to make it to the top quarter of the OECD broadband numbers by the extended deadline of 2015 needed to be ramped up considerably.
NZCID, which commissioned the report, said international trends showed that within seven years, technology, research, film, medical, and financial services industries would require public data speeds of 100Mb/sec with gigabit speeds following closely behind. The second major report on the state of our IC&T infrastructure was delivered by the New Zealand Institute in its Defining a Broadband Aspirations which claimed economic benefits to the country through pervasive higher speed broadband could range between $2.7 billion to $4.4 billion a year. It said that by 2012 most homes would demand more downstream bandwidth than ADSL or ADSL2+ would be able to provide. Within a decade, it was likely speeds of 50-100Mbit/sec would be demanded in many parts of the market.
Originally Telecom claimed there was a billion dollar shortfall in what it planned to spend and what was needed to achieve the Government's Digital Strategy goal of 5Mbit/sec speed to 90 percent of New Zealanders by 2010. Chief executive Paul Reynolds announced a 'revised' $1.4 billion plan to accelerate the next phase of the NGN footprint delivering speeds of "up to" 20Mbit/sec to all towns with 500 or more phone lines over the next four years. (The plan originally announced as early as 2004 and then again in July and in October 2007) now formed part of a legally binding commitment to the Government as part of the operational separation process. Telecom faced fines of tens of millions of dollars if it reneged on its commitment to deliver 10Mbit/sec speed to 80 percent of New Zealanders 20Mbit/sec to 50 percent of the population by 2010.
In Telecom's own statement only 75 percent of customer lines were capable of speeds of more than 6Mbit/sec, and it was doubtful you could get more than 8Mbit/sec over 65 percent of them. While it claimed 93 percent of New Zealanders could get broadband, the average speed for the 38 percent who had taken up the service by September 2007 was 2Mbit/sec to 3Mbit/sec. Obviously the journey to 20Mbit/sec was going to be a long one and only complicated by the dire shortage of contract labour, already been cited as one of the reasons even existing broadband goals were unlikely to be met.
2008: A Year of change and renewal

Ihug was gone, absorbed into the Vodafone umbrella, Xtra was now simply the name of a web site, Simon Moutter the last of the old guard at the helm of Telecom had gone and the carriers plans for an IPTV had gone the way of First Media. Downer's Telecom broadband technicians were striking for higher pay claiming they could get twice as much across the Tasman, raising concerns about any ramping up of fibre optic infrastructure roll out locally, and broadband users exceeded dial-up for the first time in the six months to September 2007.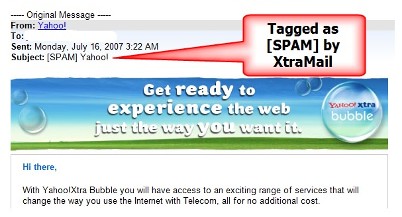 In January InternetNZ changed its official name from The Internet Society of New Zealand to InternetNZ which it had been trading under for several years. This was to remove any an hint it might be confused with being an official chapter of the world body the Internet Society (ISOC). The Commerce Commission decided to prosecute Telecom and its subsidiary Xtra, alleging they misled broadband customers in 2006 through the promotion of the Go Large plan, which promised "unlimited" and "maximum speed" but actually gave many customers less bandwidth for their buck. Telecom could be fined up to $200,000.
And the Yahoo Bubble debacle kept coming back to haunt Telecom customers. After shutting down email access for an unforgivably long period at launch, further shifts in how email was handled continued to perplex Xtra users, many found essential business correspondence trashed by spam filters. Others, particularly if they used Xtra for their email accounts and hosted their site with another provider and had multiple address variations, discovered they had to register all those variations or the mail might not get through. Trying to deal with the helpdesk personnel in the Philippines who rattled off rote textbook answers regardless of the questions was equally as frustrating, and often resulted in wrong settings being advised. Telecom Xtra, finally admitted it had little control over its own email, which now went through Sydney, and would launch a new business specific service to try and deal with the issues.
Statistics New Zealand's annual survey showed while the ICT sector had an increase of 3.3 percent to $18.2 billion in the 2007 financial year the rate of growth was slipping. The figures showed an 8 percent decline in growth compared to the 2006 year with exports of ICT goods and services dropping 5.3 percent to $1.5 billion, but domestic sales growing 4.2 percent to $16.7 billion.
The Commerce Commission in its 2007 Telecommunications Market Monitoring Report revealed mobile penetration had risen by 12 percent to 4.25 million in the 2006/7 financial year and was at 104 percent. It appeared Kiwis would rather be customers on both mobile networks with two mobile numbers, than port between networks. Number portability had peaked at just 11,000 in June 2007.
"The digital environment … is often referred to as "cyberspace"… It is a workplace, a business arena, a social sphere for meeting new people and developing relationships, and a place for entertainment. However, it is a place where perpetrators of electronic crime can victimise the unsuspecting, and an environment which can facilitate anti-social behaviour like bullying and harassment. Schools are fostering wonderful Internet learning skills in children but must also include in that education the practical skills needed to negotiate all aspects of cyberspace safely,"
Internet Safety Group report, 2003.
Social networking and virtual friend fatigue

According to a February 2008 survey by Nielson Online nearly half of all Kiwis and Australians had created an online profile and the majority were spending one to four hours a week networking. More than six in 10 online New Zealanders (62 percent) had browsed other people's online profiles in the previous 12 months, and 49 percent had actively updated their own online profile. The most in-depth local analysis of social networking yet, revealed one third of Australians and a quarter of New Zealanders began their social networking at the end of 2007. Neilson expected significant increases during the next 12 months. While males were the early adopters two years ago females were leading the latest surge of interest and reconnecting with people from the past including former colleagues and schoolmates was the main driver.
While millions were still discovering the wonders of social networking, many early adopters, overcommitted in their efforts to service multiple sites were reeling from virtual friend fatigue. Those frustrated with the constant churn in search of the next best thing, the invasion of advertising or just disappointed in their bid to find quality interaction and intelligent life on-line, were leaving ghost profiles in their wake as they consolidated on a single site or went looking for something more satisfying or relevant.
Meanwhile the government was moving to the next stage of its Digital Strategy broadband map, aimed at more clearly evaluating supply and demand for broadband communications. The online map sought public comment and submissions, based on existing networks and estimated future demand and was being revamped with a five year projection for business and residential bandwidth requirements to help stimulate providers to fill the gaps.
New Zealand Institute chief executive David Skilling, believed it would take $4 to 5 billion to get fibre to the premises of 75 per cent of the population by 2018 and the majority of this would have to come from private investors. The Institute believed the country was becoming too dependent on Telecom for the answer and warned the goal for advanced fibre to the premises would not progress if government and industry stuck with the status quo. Under the current model however there was little incentive for investment, said the Institute.
Former Telecom New Zealand chief executive Peter Troughton was detained in Australia because a portion of a NZ$6.4 million personal tax bill remained unpaid. Dr Troughton, the boss of Telecom from 1988 till 1992, had gained the reputation for ruthlessness when he slashed the workforce by more than half when it first became a state-owned enterprise and was being prepared for sale. He arrived in Australia in April 2007 but was detained when he attempted to leave a month later by a tax department prohibition order. He racked up the bill between 1996 and 2000. He had chaired the Transpower establishment board in the early 1990s, was director of the Crown Health Enterprise Establishment Unit and named executive of the year in 1991.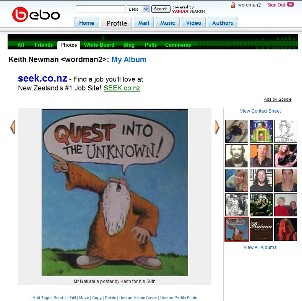 After trying to sneak around the edges of the mandated operational separation requirements, Telecom was pulled back into line by the government. In March Communications Minister David Cunliffe rejected a plan which would have allowed executive incentives across Telecom's wholesale, retail and network businesses. It stuck to its guns; separation means just that. Telecom was forced to revise its plan and delivered a last minister reworking just in time for Separation Day on 31 March when the split into wholesale, retail and network divisions became legally enforceable.

According to Statistics New Zealand's March 2008 survey there were 1.5 million Internet users. The migration from dial up to broadband continued with 9.3 percent moving up to higher speed connections over the previous six months. All up Statistics New Zealand estimated there were 891,000 broadband users.

There are around 60 Internet service providers (ISPs), the majority supplied through Telecom's wholesale service, although a growing number are now installing their equipment in Telecom's exchanges in order to deliver their own end to end service.

Competition for Telecom which is the largest provider of broadband services is coming largely from Vodafone (Ihug), TelstraClear, CallPlus, Iconz and Maxnet. Woosh Wireless and CallPlus were also making inroads through their wireless broadband services. The big shift was toward DSL2, which was being deployed across much of Telecom's network and by its competitors although there was a smattering of VDSL technology being trialed which could deliver much higher speeds, although at closer ranges.

In April 2008

National announced in its pre-election promise that it would invest $1.5 billion in speeding up the roll out of fibre-to-the home. Spokesman Maurice Williamson suggested the public would own a half-share in National's proposed fibre optic network, saying homes and businesses in New Zealand's 22 biggest cities could be connected for no more than $3 billion.

The Government would still be the 50 percent shareholder and maintain control. Williamson estimated a rollout to the 22 largest cities, covering 75 percent of homes, would cost no more than $2.5 billion and connecting businesses in those centres would add another $500 million. The proposal suggested telcos and private investors would need to match the Government's contribution dollar-for-dollar.

Murray Milner

, a former chief technology officer at Telecom, estimated that a fibre rollout on the scale proposed by National would cost $4 billion to $5 billion.

"We're going through an evolution. All phone companies are becoming Internet companies, all Internet companies are becoming phone companies and in a couple of years we'll all be TV companies as well. Companies that do triple play with a single billing relationship and bundled services will have an advantage long-term. I can't see that not happening," Seeby Woodhouse, Orcon, 2006



How serious about fibre infostructure?

In response the Labour Government only stumped up a total package of $340 million of contestable funding over five years as the first stage of a decade long programme to bolster open access broadband. This would largely be targeted at areas where there had been underinvestment and where there was a need for greater international resilience. Another $163 million was set aside for enhancing health, education, research and science and government networks and $51 million into Digital Strategy initiatives.

A last minute addition to the Copyright (New Technologies) Amendment Bill required ISPs to more tightly monitor and police the content being delivered over their networks. The new copyright law, which had was stalled late in 2007, was eventually passed in April with requirements for ISPs to have processes in place to cut service to persistent copyright infringers. ISPs would have to not only to adopt a "notice and take down" regime and "reasonably implement" account discontinuation or be forced to do so by the courts.

Statistics New Zealand noted a 47 percent increase in the number of ISPs claiming the high cost of international bandwidth had been a barrier to growth over the previous two years. That was one of the reasons

State-owned

Kordia Group joined with

P

IPE International

(Australia) in April to collaborate on a new private fibre optic cable linking the two countries to increase international capacity and competition in the New Zealand marketplace.

In April the Wellington City Council dumped its

"broadband vision"

plan to invest $40 milion in fibre optic infrastructure, citing the government's failure to replicate its 2005 MUSH networks subsidies to stimulate regional broadband growth

. An earlier proposal to extend fibre optics into the suburbs through a stake in CityLink, was abandoned after a report from consultants NZIER concluded there was

no strong case for the investment

and that broadband had been over-hyped as a driver for economic growth.

From April 2008, as a result of local loop unbundling (LLU), Orcon and a couple of others were able to deliver "up to" 24Mbit/sec over ADSL2+ from a dozen or so exchanges but the earlier promises of $10 broadband accounts were still vapourware. It was clear the broadband adventure had only just begun. The drive toward mobility was also relentless.

The Commerce Commission in its '2007 Telecommunications Market Monitoring Report' revealed

mobile penetration had risen by 12 percent

to 4.25 million in the 2006-2007 financial year and was at 104 percent. It appeared Kiwis would rather be customers on both mobile networks with

two mobile numbers

, than port between networks. Number portability had peaked at just 11,000 in June 2007.

New Zealand continued its waltz at the bottom of the OECD broadband top 30, achieving 19th place in the May stats, only a quickstep better than it's previous rating. The statistics for the six months to December 2007, suggest 18.3 out of 100 New Zealanders now have a broadband connection, compared with the OECD country average of 20 with an estimated 757,132 broadband subscribers. The growth was attributed to recent regulatory changes which had given competitors access to Telecom's network and split Telecom into three operating arms.

In July

a study of

international Internet use

claimed New Zealand had the

second highest proportion of dial-up users

among the 30 countries surveyed in the 2007 World Internet Project with 35 percent still on 'narrowband, behind only Colombia at 44 percent. Statistics New Zealand in its survey released in August showed a

10.7 percent increase in broadband numbers to 891,000

for the six month period ending March 2008 while the number of dial-up customers dropped 9.3 percent. Comparatively however, that was just 1

.6 percent growth on September 2007

.

While broadband penetration was inching up it was still appalling compared to most nations. While the majority of users were now on

at least 2Mbit/sec speeds

, the fact is when several are connected through the same exchange at peak hours this often

drops back to below dial-up

speeds.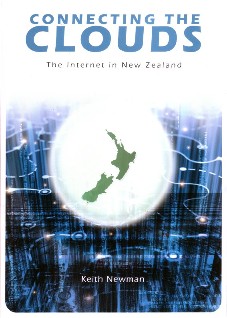 The survey showed there are more than 1.5 million Internet users in New Zealand. The residential market accounted for 85.3 percent of subscribers at 1,282,800, with business and government subscribers at 221,200. The ISP market grew 5 percent to 60 providers, with 20 percent of them on-selling bandwidth to smaller players.
Orcon the first to get on with placing its equipment in Telecom's exchanges as part of unbundling. By the end of August it was expecting to be offering unbundled services in 23 suburbs. Using Kordia's wholesale Extend line of sight wireless network, Orcon was hoping to double its customer base to 5000 rural customers.
In August Telecom in its first year financials since operational separation announced before tax earnings of $1.89 billion (net $713 million profit) for the year to June on total revenues of $5.67 billion up 2 percent on the previous year. Costs were up 5 percent to 3.7 billion reflecting 'transformation and operational separation. Its fibre to the node rollout had 33 cabinets in place by 30 June, and ADSL2+ technology was available from cabinets or exchanges to 50 percent of all broadband end users. The announcement saw Telecom's share price plummet 30 percent on the day it was announced income for the quarter had fallen from $250 million to $176 million and profit was likely to continue to decline.
On August 21, InternetNZ officially launched Connecting the Clouds - The Internet in New Zealand, a 700 plus page overview of telecommunications history and stories from the people who shaped it with a specific focus on the evolution of the Internet. The book written by Keith Newman (the webmaster of the Internet history pages you are reading) and published by Activity Press is based on over 100 interviews with visionaries, scientists, computer programmers, telecommunications experts, engineers, business leaders and politicians. Like the blurb says it provides valuable insights into the evolving communicaitons framework that helped New Zealand shift from an isolated outpost of the British Empire to a nation of digital pioneers intimately connected and active in the emerging global village. Signed copies are available ($55 including postage) by contacting the author.
"T "The real opportunities of the digital age are gigabitting past while we dither along at dial-up pace. Never before has a our country fallen so far behind the rest of the developed world in our embracing of a new, life-changing technology," TUANZ chief executive, Ernie Newman, June 2007.
Download Olympics and tarrif marathons

Digtal TV options. In August 2008 Sky TV was considering its options for extending content reseller arrangements beyond its long-term partners Telecom and TelstraClear and Vodafone which offers eight channels on it mobile network. Sky was talking to at least two ISPs and a lines company which was considering adding pay TV to its bundled electricity, Internet, phones services on a single bill.
Sky is preparing to deliver its services over IP (Internet protocol) to make use of the Ethernet port on the back of its MySky boxes and looking for a business case to offer what will essentially be an IPTV service where specific high quality service are offered to a customer base for a fee.

Kiwi interest in the Olympic Games in China saw record downloads from TVNZ's website in August. Wellington-based CityLink which assisted with the infrastructure to handle the data throughput said overall 95 terabytes of data were moved during the games, the equivalent of 5000 people using a 20Gb monthly data plan in one week.
CEO Neil de Wit claimed the 'staggering' volume was the most data downloaded for a single event in NZ history. Traffic peaked during the men's triathlon and when the Black Sticks were playing Germany when CityLink hit a peak output of 5.2Gb/s of data.
That same month the battle to deliver competitive broadband ramped up with Orcon and Vodafone preparing to offer wholesale service to other providers through their technology in the unbundled local loop. Trials were underway in Auckland with plans for wider coverage imminent. Vodafone already had supply deals in place to supply LLU services to CallPlus, Compass, M2 and Orcon. TelstraClear also indicated it wanted to have access to 70 of Telecom's exchanges but by September hadn't launched any services. By the end of 2008 pioneering Wellington ISP Actrix was the only provider to offer unbundled access in the capitol city
According to the Commerce Commission, Telecom's competitors had unbundled 12,000 lines by the end of September 2008. Telecom itself was wholesaling more than 200,000 lines or a third of its broadband connections, according to an earlier report. According to the Commission, Telecom's DSL market share has dropped from 76 percent in June 2006 to 66 percent in September 2008.
The final cost of the 2004-2005 year's Telecommunications Service Obligations (TSO) payout was whittled down further by the Commerce Commission after mobile technologies were excluded from the calculation. The controversial TSO, essentially the payments made by carriers to subsidise the free local calling costs embedded in law at deregulation, have in the past resulted in competing carriers paying Telecom huge sums to compensate it for lost business and for its efforts in reaching 'non-viable' customers. In September the Commission dropped the original assessed cost of $71.4 million to $52 million. Telecom will bear 69 percent of the cost, while Vodafone and TelstraClear pick up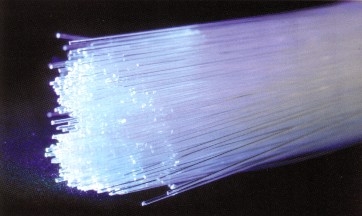 most of the balance.
Vodafone, TelstraClear and others want to avoid their share of the cost claiming they can provide alternative services. The TSO model is currently under review and its likely a tender process could result in competitors vying for business Telecom claims is costing it too much.
In October the Government was considering feedback from the market on how to progress its Broadband Investment Fund, announced in Budget 2008, to provide $340 million of contestable funding to support the roll-out of high-speed broadband. This is part of the commitment to accelerate "widespread deployment of fibre-to-the-home" and "cheaper and faster broadband for all consumers, and the substantial economic gains that will result," said Communications minister David Cunliffe.
Meanwhile a study from Cisco says Kiwis are right up there in terms of broadband usage, spending an average of 22 hours a week online, compared to only 14 hours watching TV.
In a typical week, according to the study, each person spends an average of 48 hours engaging in media-related activities. Australians spend slightly less. New Zealanders also appear to want to be connected more than Australians and to use technology to enable entertainment. They are also downloading video in significant quantities. The study found that 59 percent of Australian and New Zealand internet users watched or downloaded media content from the internet in the previous 30 days.

Short video clips or music videos are the most often watched or downloaded, at 38%, followed by news programming (25%). New Zealanders are significantly more likely to have downloaded than Australians at 47% and 36% respectively.

On average consumers in Australia and New Zealand own seven devices, with almost everyone owning a mobile phone (96%), desktop PC (88%) and a digital camera (86%). New Zealanders were slightly more likely than Australians to own a mobile phone, digital camera or MP3 player, but Australians were more likely to own a PC.

The Cisco "Connected Consumer" survey was carried by out late last year by Illuminas, surveying 864 Australians and 219 New Zealanders.
A major breakthrough in the core area that made telecommunications carriers what they are today – the plain old telephone system (POTS) which charged for calling outside specific regional boundaries underwent a significant shift in October. In response to competitors nibbling away at its broadband and toll calling market Telecom launched its Total Home plan starting at $99 a month giving those in Auckland, Wellington and Christchurch unlimited national landline calls if they took the 10Gb broadband plan. This outdid TelstraClear which previously had a Big Backyard package covering much broader toll regions than had been available previously. Residents outside the main cities have to pay $109 for the same service.
Meanwhile Telecom, through its sub-contractor Chorus, was making progress with its fibre to the node rollout with 500 new cabinets completed and by October, 300 of them were operational around Auckland's North Shore and in Masterton, and 200 of those have been ADSL+2 enabled.
The 'Whisper' cabinets, made by Christchurch company Eaton Power Quality Company, house the roadside technology behind Telecom's next generation broadband network. There are 650 components to the technology and eight local companies are involved in putting the roadside access points together. Telecom plans to have 3600 'Whisper cabinets' connected to 2500kms of fibre on telecoms network by the end of 2011.
Broadband uptake still lagging. The World Internet Project (WIP) data comparing Internet use in New Zealand with 13 other countries released in late November showed while we had the highest Internet use, broadband uptake was slow with 35 percent of users still on dial up. That compared with only 22 percent in the US and Australia and 11 percent in the UK. New Zealand's home broadband penetration was among the lowest at 65 percent thirteen other countries.
New Zealanders however ranked second highest in use of home wireless networks at 8.8 hours per week and were keen users of email, with 81 percent of respondents emailing daily or several times a day. Banking online was popular with 16 percent using online banking services daily or several times a day.
According to a Speedtest.net survey sponsored by Cisco Systems the quality of broadband connections is just as important as penetration and New Zealand is seriously slacking. The survey details released in September said the quality of connections available said a lot about the maturity of a country's Internet infrastructure. It focuses on broadband upload and download speeds in 42 countries and said New Zealand's broadband speeds were barely keeping pace with the demands of web-based applications and video services, which were expected to continue growing putting New Zealand even further behind. New Zealand, rated well behind Australia for average download speed, at 2.9Mbit/s, and just 419kbit/s for average upload speed.

In three to five years, the study predicted the requirement for a good Internet experience will be a download speed of 11.25Mbit/s, upload speed of 5Mbit/s and latency of no more than 60 milliseconds.

"All the Obi-Wan Kenobi's of the Internet community overseas have come to the same conclusion; the Internet is broken and it can't be fixed. You can't keep putting band aids on band aids, so they're saying 'knowing what we know now, what would we do if we had to start all over again with a blank page'?"
Internet visionary and NGI-NZ founder, Simon Riley.
New government to speed things up

With the new National Government in charge after the November elections there was no time wasted in affirming the commitment to widespread fibre and faster broadband which had been part of the election promise.
Prime Minister John Key confirmed his party would fast track a nationwide broadband network to help strengthen the economy to ensure future economic growth. National would focus on accelerating the roll-out of an 'ultra-fast' broadband network across New Zealand which would be critical to the country providing New Zealanders with "high-speed, real-time Internet connections to the world" and giving rise to new enterprise and innovation.
He said the government would work constructively with the private sector to maximize the impact of public investments and was serious about improving the Resource Management Act and the consents process, in particular to streamline projects of national significance.
The new ICT minister Steven Joyce, was actively engaging with the telecommunications sector to bring himself up to speed. Joyce who has been involved in helping restructuring the Naitonal Party for its 2008 bid to run the country is no stranger to business or technology having built RadioWorks into a 22-station network over 17-years ahead of its sale to Canwest in 2001. Joyce took over from Maurice Williamson, who has been demoted to 21 following run ins with the party through his transport portfolio. Bill English takes on the role of infrastructure minister.
The small North Island town of Mangamaire, just north of Eketahuna, scored a Kiwi first with the launch of its high-speed 'Fibre-to-the-Farm' broadband network in December.
The gigabit speed network pulled together with the co-operation of InspireNet, FX Networks, Digital Nation and the Tararua District Council has as its hub the local school which has 46 pupils. The school is also connected into the Kiwi Advanced Research & Education Network (KAREN) and is the jump off point for local farmers to link into to high speed services.
However the government sector isn't faring so well in its efforts to share resources and show the way forward in the gigabit speed fibre networking world. Despite a government directive that its own departments should make the maximum use of the new Government Shared Network (GSN) designed to streamline inter-departmental communications it appears like other such projects before it that the momentum stalled before it could prove its way. Now an investigation is underway to look into why few came to the party and why the benefits weren't as obvious as promised. There's even a suggestion of some hanky panky. The project under the wing of the State Services Commission which has launched an independent investigation of contracts with consultancy Voco; paid $8.2 million, after allegations of irregularities in the way its contracts were renewed.
Meanwhile telecommunications carriers are circling the fringes hoping to pick up the pieces of what they suspect might have been another huge waste of taxpayer's money on a grand plan that was over-scoped and undersubscribed. TelstraClear, Gen-i and even GSN partner FX Networks are all positioning themselves for potential opportunities should the network be scaled back or even shut down.

A study conducted by InternetNZ estimates the cost of building a network from scratch that could deliver fibre-to-the-premises could cost in excess of $5 billion, and unless other options were found the government would have to contribute up to 75 percent of that.
The study looked at the investment requirements under a range of options to deliver at least 100Mbit/sec for domestic users and 1Gbit/sec for commercial users to 75 percent of the population within 10 years.

The most realistic option was to leverage existing electricity and utility company infrastructure rather than starting from nothing. Report author Network Strategies, believes this could reduce costs to around $3 billion, leaving the government to meet about half the cost.
The InternetNZ report takes into account existing fibre funding proposals already submitted by the New Zealand Institute, both major political parties and the existing Labour-led Broadband Investment Fund, which now seems to be hanging in the balance.

And according to briefing papers prepared for the new government the KAREN research network which was supposed to be financially self sustaining by 2008 is in trouble. Research and Education Advanced Network New Zealand (REANNZ), which operates KAREN and is leading a tender to build a new trans-Tasman undersea cable wants more government cash injection to survive through until 2015. It claims the goals set for it have been unrealistic and the additional funding is needed to maintain the network's viability. REANNZ's national networking contracts expire in 2010 and its international connectivity contracts are due for renewal in September 2009.