2009: Speed boosts and mobility

A recent growth spurt put New Zealand in the top three fastest growing OECD nations in broadband uptake, although our data caps are still seen as a major impediment to growth. While three quarters of Internet subscribers are on broadband, New Zealand remains one of four OECD nations with per megabyte charges when users exceed data caps or get shut down to dial-up speeds.
The OECD says half our broadband subscribers still have data caps of 5Gb or less, which is seen as a major impediment to future growth, although StatisticsNZ suggests we're improving, with those expanding their ceiling to 20Gb tripling to 126,000 by June 2009. StatisticsNZ says broadband subscriptions rocketed ahead by 27 percent in the year to June, with a million New Zealanders now on broadband. This compares with 891,000 in 2008 and 475,700 in 2006. In the year to June about one fifth of users; around 220,000, were using mobile data cards, cable or satellite technology for broadband, up 53 percent on 2008.
Meanwhile New Zealand continues to inch its way up the broadband rankings to 18th place out of the 30 OECD countries, up 3.7 percent on the last survey. In the previous five years New Zealand has waltzed around the 19-20 mark.
The government stepped in to stimulate competition and help improve the business case for ultra-fast broadband, when private sector carriers decided not to invest in fibre-to-the home. The plan is to deliver ultra-fast broadband over fibre to 75 percent of New Zealanders within the next decade by laying fibre optic cable as close as possible to homes and businesses. It has committed to a regional partnership with private sector companies bidding for the $1.5 billion business to boost broadband speeds to a potential 100Mbit/sec In the first six years it will prioritise fibre direct to businesses, schools and health services.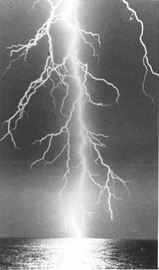 On top of its investment the government has also initiated a $300 million upgrade plan for rural New Zealand which would connect 93 percent of rural schools to a 100Mbit/sec network with the remaining 7 percent promised at least 10Mbit/sec.

Analogue shutdown ahead
The final 'goodnight Kiwi' decision on analogue broadcast frequencies will be made in 2012 or when digital uptake reaches 75 percent, whichever comes first. In fact the number of digital subscribers, those using Freeview and SkyTV, is already at 60 percent and rising. Last count Freeview, the consortium of free-to-air channels designed to ease us off analogue, had over 300,000 viewers, including 113,936 with FreeviewHD personal video recorders (PVRs), while Sky TV had more than 778,902 subscribers, including 120,000 using its MySky boxes. The speed of adoption for digital TV in New Zealand is well above average for nations who've made the transition.
The recent growth in Freeview is partially due to the addition of new channels. After government mediation; Sky TV and Freeview reached a compromise so access Prime — owned by Sky TV — following a deal for State channels TV6 and TV7 to be on Sky. TV1 and TV2 are also in high definition for MySkyHDi viewers, true to TVNZ's mandate to be 'inspiring on every screen'.
February 2009:
In apparent response to Telecom's planned launch of its new nationwide 3G mobile WCDMA 850 network in June 2009, Vodafone announced its 3G roll-out would cover 97 percent of the population completed by 31 May 2009 rather than April 2010.
Electricity network provider Vector announced plans to extend its fibre optic network in Auckland with Vodafone as its flagship customer. The extended network would allow Vector to supply backhaul services to 41 of Telecom's exchanges.
Worldwide mobile phone sales grew around 6 percent in the year to June but smartphones grew a whopping 27 percent, becoming the fastest growing mobile devices in the market, possibly reaching 170 million units by the end of this year.
The move to 3G cellular networks has created even more synergy between the manufacturers of mobile devices and carriers who are eagerly bundling or subsidising the latest smartphones, netbooks and even e-book readers as sign up and loyalty incentives.
March : Telecom Wholesale introduced the All of New Zealand Offer bundling broadband, phone line and backhaul services to its wholesale customers, who would In turn offer them to end users as 'loyalty' incentives. These discounts of between 20 - 30 percent locked customers into a two-year deal, and in turn required the service providers to retain 90 percent of current and future customers with Telecom.

Telecom's retail unit started selling Total Home Lite which included line rental and free national calls to one nominated landline number plus 3Gb of data for around $85 per month in the main cities. This was similar to bundles from Vodafone and Orcon which had access to unbundled exchanges as part of the Commerce Commission's unbundling roadmap to give service providers full access to the Telecom network.

FX Networks completed its fibre roll-out connecting Tauranga, Rotorua, Taupo, Napier, Hastings, Dannevirke, Masterton and Wellington at a cost of $17 million. The company had deployed 680 kms of fibre in the 12 months to March 2009. Slingshot began offering free dial-up internet for all customers using their Homeline and direct dial calling with Slingshot.

April: Vodafone and Kordia filed complaints with Telecom's Independent Oversight Group (IOG) and the Commerce Commission claiming Telecom Wholesale's All of New Zealand Offer, breached the Commerce Act 1986 and the Telecom Separation Undertakings.
Under the agreement Telecom Is to maintain separate access networks, wholesale, and retail business units (Chorus, Telecom Wholesale, and Telecom Retail and Gen-I, respectively).
Telecom raised the monthly line rental for residential fixed line phones by $1.50 from 1 April to bring it into line with inflation, making the average cost $46.35 per month, TelstraClear raised its line rental for resold Telecom lines from $49.99 to $51.65 per month,
In response to agreements with the government to try and avoid legislation for fixed to mobile termination rates Telecom lowered its residential fixed-to-mobile calling rates by two cents per minute and Vodafone lowered its calling rate by 1.2 cents per minute. This coincided with a drop in the wholesale fixed-to-mobile termination rate by one cent per minute from 16 to 15 cents per minute which the carriers were required to pass on to users. Vodafone introduced a new data plan giving mobile broadband prepaid customers half a Gb of data for $40.
Orcon entered the business fixed line market Including free local calls in areas where it had access to the unbundled Telecom network. TelstraClear completed a 40 Gbit/sec second link between Wellington and Christchurch offering one path by land and another by sea delivering a full back-up capability for its customers and increased capacity to meet broadband demand. The company claimed to have signed up 41 percent of all new fixed line broadband connections in the six months to 31 December 2008. CallPlus announced it would become a mobile virtual network operator (MVNO) in August using Vodafone's network.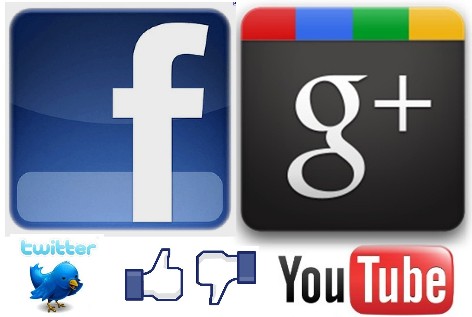 May: Orcon cut staff numbers by 16 percent, laying off 23 employees anticipated a challenging year ahead. Woosh announced a partnership with Telecom Wholesale that will allow It to provide fixed-line home phone and broadband bundles including free voice mail and start at $69 per month with one Gb data. Vodafone and Telecom reached an out-of-court settlement in a dispute arising from interference between Telecom's new 3G mobile network and Vodafone's existing network. Telecom agreed to install filters, delaying its XT network launch date. Compass Communications started offering mobile phone plans from $15 per month with calls at 25 cents per minute for its residential customers.
NZ Communications Limited rebranded itself as 2degrees and announced it would launch its mobile network in August 2009. 2degrees stated that it will ultimately provide a mixture of 2G and 3G services running on 900MHz, 1800MHz and 2100MHz frequencies. Vodafone, on 28 May, completed its 3G mobile network extension to cover 97 percent of the population with the date bought forward by a year to compete with the launch of Telecom's XT network. Vodafone claimed it had 500,000 customers using 3G handsets, which are capable of downloading music, pictures, and making use of other high-speed data services through the mobile handset.
June: TelstraClear and Vodafone raised their residential line rental. Telecom reported customers using Facebook on their mobile phones had increased by 700 percent since January 2009. Vodafone started offering Sky TV to its fixed line customers. The price is the same as charged by Sky but everything is on one bill. Telecom ceased offering discounted Sky bundles in May 2008 and existing customers of those bundles had them grandfathered. The Commerce Commission released its decision on the terms Telecom must make unbundled sub-loop services available to other telecommunications providers. The monthly rental charge set for access to the sub-loop unbundled copper local loop service was $11.99 per line in urban areas and $22.14 per line in non-urban areas. there were additional charges for sub-loop co-location and sub-loop backhaul services. While the costs were 26 percent higher than expected the commission believed service providers could provider customers higher-value services. The Commission also recommended in its draft report that mobile termination prices be regulated.
July: Telecom Wholesale implemented its All of NZ Offer In the main regions with discounted wholesale broadband and phone line bundles. TelstraClear signed a three-year MVNO agreement with Vodafone, but it will retain its Telecom CDMA agreement until Telecom closes that network. Telecom started offering a $600 credit to entice Vodafone's iPhone customers to switch. The offer gave 240Mb of free data each month for 24 months to any user who signed up for the $79.95 a month dedal on a 24-month contract.

August: 2degrees launched its GSM (2G) and EDGE mobile network with one simple prepaid plan. Phone calls are charged at a flat rate of 44 cents per minute regardless of time of day or destination network. Texts cost 9 cents each. Data is charged at 50 cents per Mb. Southern Cross announced a price reduction of 15 per cent for circuits to the US. CallPlus and its residential arm Slingshot launched mobile services that use Vodafone's network.Telecom claims 242,000 joined its XT mobile service in the first three months of its operation.
Vodafone and Telecom have some serious competition following the launch of 2degrees in August. Within a month it was claiming it had poached 10,000 regular mobile phone from the big two cellular players.
Earlier this year (2009) Vodafone had about 2.5 million customers on its cellular network, representing around 50 percent market share, shaving Telecom's share back to around 38 percent. Telecom lost business because it hung on to its legacy network, then upgraded to CDMA which supported fewer leading edge phones and had limited global roaming. At the time the world was moving to GSM, the technology used by Vodafone.
However, the launch Telecom's $574 million XT mobile network has put it back in the 3G broadband game, using similar technology to Vodafone enabling the same phones to be used on both systems.
The IOG reached the view that Telecom Wholesale's loyalty offers (the All of NZ Offer and the Regions Offer) constituted a breach of Telecom's Separation Undertakings and launched an investigation.
September: Vector will provide high speed fibre optic connections to all the new houses and buildings to be constructed at the Government's Hobsonville project in Auckland. Kordia is pleased with the progress on the development of its project to deploy a trans-Tasman submarine cable.
October: Telecom introduces fixed-to-mobile calling caps for residential customers purchasing its bundled plans - customers calling Telecom mobiles can talk for up to two hours and pay no more than $2 or $2.50. Vodafone moved over 100 customers onto HSPA+ high-speed 3G broadband which was available across multiple 3G cell sites in and around Auckland's CBD. TelstraClear launched its nationwide local loop unbundling programme two years after Orcon and Vodafone started their rollouts, which were largely limited to Auckland. This initially gave TelstraClear access to over 220,000 homes and businesses connected to 23 exchanges in Auckland and 19 exchanges in other urban areas. A further 27 exchanges were to be added later in the year. Phone and broadband packages were priced from $79 a month.
November: TiVo set-top box for recording TV programs was launched allowing Telecom customers to download movies and shows to their TV over their broadband connection without Impacting monthly data caps.
December: Fibre only connections were being rolled out for the first time by Telecom's network arm Chorus at a new residential subdivision in Grenada in Wellington. Customers have to buy the retail service from WorldxChange as Telecom does not yet have such a service. Unison Fibre lit the first fibre optic cable on its new Hawke's Bay fibre route that is planned to link Napier and Hastings, and later Havelock North other areas of Hastings and central Napier as well as Rotorua and Taupo.
2010: Tablets & social media

The phenomenon that is tablet computing created a disruptive ripple across the struggling PC market while potential buyers weigh up the new offerings against netbooks, laptops and even the latest smartphones. In New Zealand the biggest swing in PC sales saw Apple, achieving greater than 11 percent desktop and notebook market share for the first time.
According to IDC Research figures for the June 2010 quarter showed local PC sales in excess of $291 million up about $50 million on the previous year. Hewlett Packard remained the leader with 36 percent market share, followed by Acer and Dell, essentially mirroring the international market. While the total PC sales grew nearly 31 percent over the 2009 year, Apple's growth was more than 70 percent with its desktop and notebook sales accounting for 20 percent of total market growth. That was before the iPad arrived.
Exponential demand for high speed data including online video services is highlighting the urgent need for enhanced digital subscriber line (DSL) technology and fibre to the home, although there may be some speed bumps along the way.
Telecom planned to begin migrating from the existing public switched telephone network (PSTN) to full digital internet telephony at the end of 2010 but trials showed a range of devices would stop working. Although converters could helping some cases other legacy equipment including low end dial up modems, hundreds of thousands of fax machines, eftpos terminals, security and medical alarms and even some earlier TV set-top boxes could become useless. Telecom has asked for more time to sort out what it considers is an industry problem. The staged migration to the full next generation network will occur between 2012 and 2020.
New Zealand had 1.3 million broadband subscribers in the year to June 2010, up 15 percent on the previous year, according to Statistics NZ in its annual Internet Provider Survey. While DSL accounted for three-quarters of all broadband use, growth had slowed since 2007 with cellular, cable and satellite access up by one third.
"The all-in-one tablet is already taking a toll on other markets including e-readers, gaming devices and mini-notebooks with worldwide unit sales of around 54.8 million next year, escalating to 208 million in 2014," US analyst, Gartner
.
The survey released in April 2010 said while rural homes were less likely to have broadband the gap was closing. In 2009, half of rural homes had broadband, compared with 1 in 5 in 2006. It found 60 percent of broadband subscribers had a data cap of 5Gb or more, an increase of 10 percent over 2009. New Zealand is one of the few OECD countries that still applies data caps. It showed 80 percent of New Zealanders used the internet, up from 69 percent in 2006; 43 percent had made an online purchase, up from 29 percent and 37 percent used the internet for social networking. In 2009, only 12 percent of New Zealand homes used a dial-up connection, half of them citing the cost of broadband as their main reason.
Mobile internet access grew only 7 percent to 18 percent between 2007 and 2009. However the market was expected to surge forward with Vodafone, Telecom and 2degrees all on 3G networks that can use the same phones and more affordable monthly and pre-paid plans being offered.While Vodafone retained its 50 percent market share in the year ending March 2010 with around 2.5 million customers, including 20,000 gained during Telecom's XT's technical glitches, it lost 25,000 in the six months to September. Churn from Vodafone and Telecom was picked up by 2degrees which was thought to have around 400,000 customers by year end.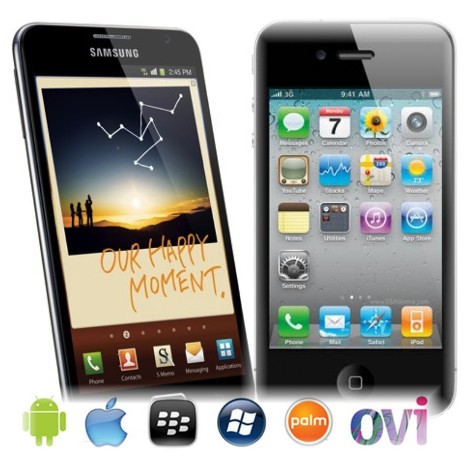 Social networking apparently takes up more of our time than email with no end in sight to the compelling power of this online, interactive phenomenon that connects us to an ever widening circle of 'friends'.According to Nielson Media Research in its 2010 Social Media Report, around 1.8 million New Zealanders were social networkers, and content sharing was the most popular activity. In 2007, 35 percent said Bebo was their main social networking site, that's slipped to less than 4 percent, and the once popular MySpace was rated by only 5 percent as a favourite. About 600,000 New Zealanders had signed to Bebo but in April parent company AOL pulled the plug on further innovations. Former users compared it to a party that had passed its peak with people leaving in droves to find action elsewhere, mostly to the dominant Facebook or to MySpace or Twitter.
January : Slingshot requires new broadband customers wanting a toll service to rent their phone line from it to get the $10 a month discount. Slingshot's new lower broadband prices, including a $24.95 a month 256kbps broadband service with 2Gb of data and a $49.95 a month full speed broadband service with 25Gb of data present a taste of real competiton.
February: 2degrees claims 206,000 active subscribers at the end of January 2010, over a quarter of these have come from other networks; 80 percent of these from Vodafone where the shift was simply a SIM card swap. Telecom's CDMA users needed a new phone. The Commerce Commission's final mobile termination access services report to the Minister for Communications and Information Technology recommended accepting Telecom's and Vodafone's own undertakings to drop prices rather than regulate.
March: Northpower opened up its layer 2 fibre network in Whangarei to local retail internet service provider Xf Net which is offering voice and 5 Mbit/sec broadband service with 10Gb of data for $79 a month — with IP TV that's $99 a month. The company is also rolling out a $500,000 residential expansion to its Whangarei fibre network initially providing provide fibre to the home for 850 homes in the suburbs of Kensington and Regent.
May: It's five decades since New Zealand's first television broadcast.
June: Telecom's XT mobile network launched in May 2009 has achieved 700,000 customers despite outages affecting parts of the network in late 2009 and early 2010. To June 2010 New Zealand ranked 17 place in the OECD broadband top 31 with 24.5 percent of the population on broadband ahead of Australia at 18th place.
According to Telecom's end of financial year numbers, it provided just under one million fixed line broadband connections in a country of only 1.8 million telephone lines and Telecom Retail has more than 500,000 broadband customers. Its Chorus network business has installed close to 2100 roadside cabinets bringing fibre and electronics that support high-speed fixed and mobile broadband closer to many New Zealanders. By the end of 2011 it believes 750,000 customers will be directly connected to the faster fibre-fed cabinets.
Around half of homes connected to the new cabinets are within 500 metres of our fibre optic cable network and 90% are within 1km. This means the new fibre-fed cabinets will act as a springboard for all service providers to deploy copper-based VDSL2 broadband equipment, and fibre-to-the-home
August
: The Minister for Communications and Information Technology, Steven Joyce, accepted the Commerce Commission's recommendation to amend the Telecommunications Act 2001 to allow the regulation of mobile termination access services. The changes are effective from 24 September 2010 and set terms for access and services can be supplied.


September
:
Telecom-owned Chorus had laid over 3000 km of fibre enabling download speeds of at least 10Mbit/s to 84 percent of households as part of a $500 million four-year project to deliver fibre to roadside cabinets to improve broadband performance.
A 'server glitch' resulted in texts form both Telecom and Vodafone being delivered up to 30-hours late. This resulted in people getting out of context messages arriving often in the middle of the night. The blame was put on the server which connected the two networks texting systems.
October: The need to migrate from IPv4 to IPv6 is becoming a pressing problem as an endless array of possible uses for internet connected devices pushes the boundaries of the addresses that are available. IPv6 provides trillions of addresses but a reluctance to upgrade has left the internet industry in a quandary. The two numbering systems are incompatible so everything needs to move up a level, including communications software and networking equipment.
InternetNZ and the IPv6 Task Force are concerned the message isn't getting through with too many large businesses in particular having no plans to address the problem. There may be a communications breakdown between customers, business partners or general internet users unless there's widespread compliance. The benefits of adopting IPv6 however will make way for the growing number of existing and new devices and the multitude of uses that have not yet been invented as part of what InternetNZ describes as the incoming 'Internet of Things'.
2011: Ultrafast kickstart and mobile momentum
According to InternetNZ and StatisticsNZ there were 1.5 million broadband subscribers, an increase of 14% in the year to June 2011. In addition to broadband, there were 1.9 million mobile phone type internet connections, not including those using data dongles on their laptops.
While many still remained on dial-up and appeared content to remain there for the time being, all up we had 3.66 million Internet connections, which according to InternetNZ makes us a very connected and mobile nation. There's been a jump in the number with plans that include 20Gb plus data caps and increasing pressure on internet providers to bolster or completely remote their data caps as video on demand, replay TV and other rich content services vie for our attention.

In a joint bid Telecom and Vodafone won the $300 million Rural Broad Band Initiative contract with a combination of fixed wireless, ADSL2+ (enhanced broadband over copper cable) and mobile broadband bringing a minimum of 28.8Mbit/sec speeds to rural New Zealand by 2016. This would be quadrupled once next generation cellular technology comes into play. The plan includes 3000km of new fibre and 154 new wireless towers. Other contenders will be able to purchase capacity on the network at the same rate as the two partners.

What is seen as the final bottleneck, our undersea links to the rest of the world are also being addressed through a number of initiatives. About 85 percent of New Zealand internet traffic is international. There has been a suggestion that the Southern Cross cable monopoly over international bandwidth may be a factor in internet providers maintaining low broadband data caps. The Telecommunications Users Association is investigating. Southern Cross says its already dropped its price per gigabyte so InternetNZ looking into whether to ISPs are using data caps to keep prices artificially high.
Some welcome competition in the undersea cable business is expected once Pacific Fibre builds its proposed $505 million undersea communications cable. It's already signed the Crown-owned Reanz research and education network which connects local and international universities and research institutions. Reannz hoped to increase its 1Gbit/sec capacity to 40Gbit/sec and ultimately 160Gbit/sec. It would invest its own money plus $15 million from the government. Pacific Fibre hopes to make sufficient backbone capacity available to reduce international connection costs to businesses and all New Zealanders.

According to the PricewaterhouseCoopers Media Outlook 2011 report, State-owned TVNZ (TV1, TV2, TV7) has 45 percent viewer market share, MediaWorks (TV3, TV4) has 18 percent and Sky TV attracts about 26 percent of the total TV audience through its subscription based channels and about six percent through its free-to-air channel Prime.

TelstraClear also offers a subscription service via its cable network in Wellington, Kapiti and Christchurch. A number of smaller, mostly localised channels account for the rest of the market. Almost every New Zealand home has a TV set and around 70 percent have at least one set that is digital. It's estimated that nine percent of households have both Freeview and Sky or TelstraClear.
February: The 70-page supplementary order paper to the Telecommunications Bill attempted to add a clause suggesting the Commerce Commission wouldn't be allowed to regulate the companies that win the Ultra Fast Broadband project for nearly a decade. That raised some serious eyebrow after years of battling to get a regulator with some teeth to ensure fair play in the industry.
March: Telecommunications Commissioner Ross Patterson told a select committee that the Telecommunications Amendment Bill, as currently worded, could make it very difficult for the Commerce Commission to police an existing requirement for the fibre-optic network to be "open access".
April: TUANZ CEO Paul Brislen and his team and others including InternetNZ weighed in at horror at the thought the Ultrafast Broadband Network would be virtually unregulated for close to a decade. Ultimately the Government backed off and allowed the Commerce Commission to continue keeping a watchful eye on proceedings. It is also now clear that those building network will have provide access to tens of thousands of kilometres of fibre-optic cable to all-comers on the same terms.
The decision came amid growing speculation that Telecom was likely to become the main contender for the UFB business as there had been a distinct lack of negotiations with alternative contenders bidding for the 'open access' fire roll out. Meanwhile, instead of the openly contested approach to delivering enhanced broadband to outlying areas the Government decides to hand the business for its Rural Broadband Initiative to Telecom and Vodafone.
StatisticsNZ
claims prices of

electronic equipment including computers and television sets had dropped by around 17 percent in the year to March and judging by the frequency of sales at the big chain stores and prices offered, that downward trend is continuing.
The purchase of TV sets doubled from 400,000 to March compared with the 2007 numbers and prices had in many cases plummeted by up 90 percent over the period.



May

: Telecom announces it will split off its network arm Chorus at the end of the year so it can compete more aggressively in the Government's Ultrafast Broadband roll out. Telecom would retain its XT mobile network, Southern Cross undersea cable investment, Gen-i and its main retail operations.


June: Mobile traffic on Vodafone's network had more than doubled, reaching 135 TB compared to around 60 TB in June 2010. The increase is largely attributed to the growing use of smartphones. Vodafone claims 66 percent of its customers are using one and they'll superseded PCs as the primary Internet access device by late 2013. Research company Telsyte believes around 90 percent of all mobile phone users in Australia and New Zealand are likely to have a smartphone as their primary mobile device by 2015, up from just under 50% this year.

IDC claims New Zealanders have 128 percent mobile penetration with people often having work and home phones across at least two networks, as well as iPad connections and laptop dongles. To June 2011 Telecom had 2.095 million connections, Vodafone 2.458 million and 2degrees with 745,000 (14% share). Mobile virtual network operators (MVNOs) or resellers accounted for 50,600 connections.

August: Telecom CEO Paul Reynolds announces he'll be retiring from the company in 2012 after overseeing the de-merger of its lines company Chorus. Reynolds was appointed in 2007 and became the highest paid New Zealand executive with a salary of $4.74 million

Oct 2011: Vodafone reports an increase in its annual profit by almost $30 million to $151.5m in the year to March after two years of below par earnings, despite growing competition from long time rival Telecom and newcomer 2degrees. Ironically the bulk of the mobile carrier's additional sales were generated through its fixed line business.

December: Telecom put on a Pacific Island flavoured celebration with drumming, choirs, conch shells and streamers and confetti to celebrate the final split up of its network arm Chorus announced in May. Telecom's retiring boss Paul Reynolds said the Auckland marked "one of most significant days in Telecom's history".

The company was now "free and able to compete without the one arm tied behind our back" after years of "undue" Government regulation. Reynolds claimed the company had already been operating at arms length from Telecom single operational separation in 2008.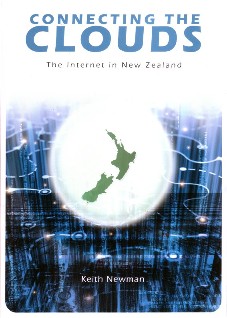 Chorus, now entirely a wholesale operation, now has in its asset column 130,000km of copper lines, 27,000km of fibre cables and more than 500 telephone exchanges. Chorus and Telecom are now listed separately on both the NZX and the ASX.
Copies of Connecting the Clouds - The Internet in New Zealand are available from the author Keith Newman .
Special discount offered on bulk copies on inquiry.