In the Media:
State undermines suicide
prevention efforts with
ill-conceived backlash
Political correctness chokes suicide funding
In an ill conceived and heavy-handed move the Government has put political correctness ahead of positive efforts to educate and help young people at risk of adding to New Zealand's reputation as the country with the highest youth suicide statistics in the developed world.
In May 2003 the government directly interfered with efforts by independent, privately funded efforts designed to get young people in schools talk through a important issues of life and death and seek help.

The bureaucratic bungle which saw three government departments write to schools raising doubts about the effectiveness of suicide awareness and prevention programmes was done without consultation with the groups involved and with no compelling evidence.

The government claimed it had received reports suggesting some programmes were harmful and could increase suicide risk. After "anecdotal" reports the Ministries of Health, Education and Youth Affairs warned schools at least two school-based programmes were being investigated.

While the Government departments refused to name the programmes the Yellow Ribbon Trust which distributes cards saying "it's okay to seek help" was immediately put under suspicion, along with Project Hope.
However two months later in July 2003 the Yellow Ribbon organisation was commended for its schoolyard training as having a positive effect on youth. The study by Auckland University's Injury Prevention Research Centre also indicated there was a desire among Yellow Ribbon's teenage 'ambassadors' to have more training. The group conducted the first major study into the organisation's "It's OK to ask for help" campaign fronted by youth ambassadors who're supposed to direct troubled youth to adults for assistance.

The survey of 562 young people involved in the programme said however the biggest drawback was lack of research and funding to determine the outcomes of what it was doing. The report was welcome confirmation that the organisations were on the right tracks after being accused by government agencies which had slammed the use of celebrities with little knowledge of suicide prevention, the branding used, the lack of qualified co-ordinators and the fact that the groups served to raise awareness of suicide among young people.
Yellow Ribbon met with government representatives and was virtually forced to comply with new guidelines, including reviewing its controversial Fight For Life fundraiser and whether boxing was the right sport to raise funding. It was asked to drop the term suicide in its work with schools.

Ultimately Yellow Ribbon claims it lost about $400,000 from the fight For Life because it agreed to the deal with the government not to use the world suicide. The campaign which split $565,421 from the 2003 boxing promotion with telephone counseling service Youthline but will not be taking part in the 2004 event.

Fight for Life 2003 raised $1.424 million although costs of staging the event were $858,502 plus another $45,000 to make the TV series. Over the previous three years the fight For Life had raised $2.2 million toward youth suicide prevention.
Yellow Ribbon chairman Marco Marinkovich says the governments concerns about the use of the word suicide were 'PC' and took a sting out of the brand.
This government smear campaign smacks of earlier attempts to try and sweep concerns about youth suicide under the carpet. Newspapers and media in general were asked not to write stories about suicide cases and strict guidelines were produced.

SOSAD, a web-based resource bringing together the bulk of youth suicide resources in New Zealand and links to all the major help organsations, says this kind of heavy handed approach seeks to curb discussion about one of our most urgent social problems.
The mere suggestion that youth shouldn't talk to each other about suicide related issues or how they feel is an attempt at censorship. "Youth need to talk among themselves in an environment where they feel comfortable and should be provided with helpful pro-life information and contacts pointing them in the right direction for further help."
The government letter recommends schools don't encourage students to talk about suicide directly or indirectly. SOSAD warns this is not only an attempt to curb freedom of speech but to bottle up the frustrations of youth which can only be safely tackled by open and sensible dialogue.

The Government letter says students shouldn't be encouraged to take responsibility for those who may be at risk. Rather, according to a report in The Sunday Star Times students should only seek help from responsible adults.
"Surely this should be a matter for youth to decide themselves. Youth are far more broad in their thinking than we give them credit for. Putting the right information in their hands and encouraging them to talk about their hurts and frustrations can be an important part of getting their thinking back on track and realising they are not alone," says SOSAD.
Andrew Kay, executive director of Here for Life, ( http://www.hereforlife.org.au ) a suicide prevention campaign in Australia said international research destroyed the "myth" that raising awareness of suicide led to it.
He was disappointed government departments were not working with and supporting prevention organisations like Yellow Ribbon.

According to an OECD report released in February 2003 comparing statistics across the 30-nation organisation New Zealand had the highest youth suicide rate based on 1998 figures. These numbers have improved in ensuing years. Government figures show youth suicide peaked at 28.2 suicides for every 100,000 people aged 15-24 in 1995 and dropped to 18.1 in 2000


Media makes up its own mind

In the past the government has sought to stifle media coverage of suicide, suggesting its best not to talk about it for fear of escalating the problem. Apparently ignoring suicide makes it seem at least that the problem is going away.

Thankfully newspapers large enough to make up their own minds, such as the NZ Herald and Sunday Star Times continue to probe and question in order to understand our changing society and those in crisis.
The impact of suicide is like dropping a rock in a lake, the rings of pain and consequence from that tragedy spread out to their family, their circle of friends, their schoolmates and co-workers.

Perhaps one of those rocks was the controversial Questions programme, which screened on Wednesday October 18th, 2000 on TV3. The drama featuring at risk people, including those who ended their lives was shown and then a serious panel discussion was held with experts in the field and survivors.

Counseling services around the country combined to operate a one-off 24 hour helpline. Before the end of the 2 hour programme the 50 telephone lines were jammed. Counselors were overwhelmed and TV3's own switchboard fielded hundreds of calls.

Then deputy Prime Minister Jim Anderton, who has had first hand experience of youth suicide with a loss in his own family, cried "enough" following a coroners ruling on three self inflicted deaths in Nelson.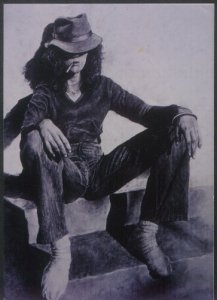 Appalled at the gap

Nelson coroner Ian Smith said he was appalled at the state of the nation's mental health system. If someone was dying of cancer, he said people would be queuing up to help but with mental health "we seem to have this gynormous gap."

Mr Anderton said there had been enough reports and the Government should not ignore the issue. He says the road transport industry values deaths by road accident at $2 million and is prepared to spend that amount on fixing our roads to help prevent accidents. By that measure he says New Zealand should be spending $6 million a week preventing suicide.

He's joined other Government ministers as part of a Youth Suicide Prevention Committee which will now begin looking seriously at way to curb the crisis.

Statistics released in 2003 and 2004 covering the the 200-2001 years confirmed once more that New Zealand's youth suicide rate is the worst in the developed world. Among our small 3.8 million population there were 138 deaths in 1998 - three males for every female. Of that number 40 were indigenous Maori and 138 were young people. (

Suicide statistics for 2001 here.)

The number was slightly down on 1997 when 142 people aged between 15 - 24 years of age took their own lives. In 1996 there were 143 youth who prematurely ended their lives. The provisional figure for 1999 was 120 youth deaths and in 2001. In short, little has changed.
The real tragedy becomes clear when we see youth suicides have hovered between 120 - 130 a year between 1990 to 1993 to 137 in 1994. The 1995 stats showed a leap to 156 suicides with 1310 hospital admissions from failed attempts.

Statistically we're living in the past. The overall five-year trend shows epidemic rises in young people ending their lives. It's not just youth, young men and women in their early 20s and 30s are giving up on in record numbers. It's not time to sit back and believe old data. It's time for positive, preventative action
It is difficult to determine the exact investment the Government has made in response to the current youth suicide crisis. The president of the Association for Adolescent Health and Development, Peter Watson says suicide trends will worsen unless millions more is spent on youth health and suicide prevention.

The Ministry of Youth Affairs was given $2 million in 1998 to take a lead role in youth suicide prevention. They produced a national strategy, commissioned some resources including the Spin comic and a guideline for GPs put together by the Mental Health Foundation. That money ran out by mid-2001.

A foundation spokesperson said much of the prevention effort had been going towards those still at school, although the older group were actually more vulnerable. So too is the group of young adults immediately above them. There is a larger issue concerning the experience of men generally. Little resource is devoted to the older group.
Suicides down but still concern
25-04-02
Suicides are declining but the rate is still too high, says the Ministry of Health.
Provisional 1999 suicide statistics for all ages released in April 2002, show 514 people died by suicide in 1999 compared with 577 in 1998 and 561 in 1997. The 1999 total is the lowest since 1994 (512), ministry spokeswoman Maria cotter said.
"It's encouraging to know these rates can come down but the figures are still too high," she said.
"Every suicide is a personal tragedy and devastates family and friends, colleagues and communities."
Suicide deaths have reduced among both Maori and non-Maori. The overall rate of suicide among Maori was the same as for non-Maori in 1999. But youth suicide rates are still significantly higher among Maori than non-Maori she said. Ms Cotter said preventing suicide was a priority under the New Zealand health strategy.
She said the Youth Suicide Prevention Strategy worked to reduce youth suicide with a specific focus on preventing suicide among Maori youth. This strategy launched in 1968 is now led by the Ministry of Youth Affairs and involves a number of government agencies.
– NZPA (25-04-02)