In the UK and Europe in the late-60s a mysterious multi-talented musician known as Jesse Harper was hovering on the verge of stardom with his unique 'jug-a-jug' wailing guitar style when he gave it all away for saffron robes.
Harper's date with rock 'n roll fame was to be colourful but short-lived and recalled only in urban legends in latter years, once he disappeared from public life. On the verge of being signed to Atlantic Records in the US and having turned down a record deal with EMI to pursue life as a high-ranking Krishna monk, he virtually disappeared for over 30-years.
In his absence however, the guitar style he originated lived on in the backing tracks of many of New Zealand's popular hit songs of the 60s, through the radio programmes he recorded with Bob Gillet's New Zealand Radio Orchestra and The Brew and the highly influential album of original songs he recorded in London in 1969.
Most of those unique compositions were re-recorded by Human Instinct within a year of the original sessions, helping propel them to cult status in the world of underground music. Tapes of Harper's recording session found their way back to New Zealand and into the hands of his contemporaries including Harvey Mann and unauthourised copies of an album released by Kissing Spell sold widely to contemporary rock enthusiasts for several decades.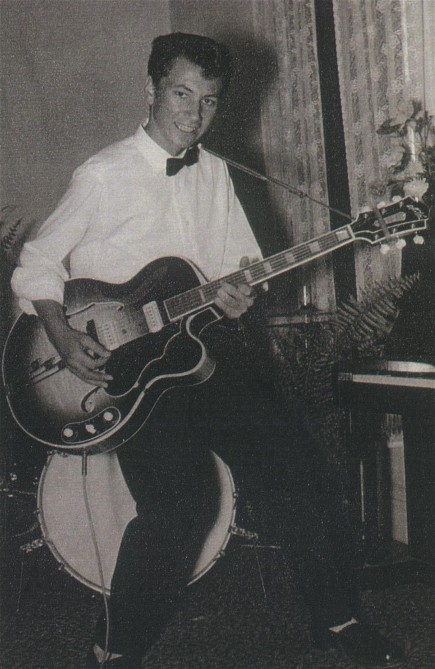 Back home in New Zealand under his real name, Doug Jerebine, he had been a sought after studio musician accompanying rising stars on their debut records and featuring in backing bands for international artists and local concert tours. At eight years old Jerebine had built his own -valve radio set and shown a strong interest in music. His grandparents bought him and his sister Anna a ukulele for Christmas and by the time she had learned the first three chords had already graduated to guitar.
Mike Perjanik, on piano accordion and Jerebine on acoustic guitar won a school talent quest in Dargaville at the age of 12, then formed their first band the Spotlites, which won third place in a Joe Brown talent quest in Auckland at the dawn of the 60s.

Perjanick was the first to leave for Auckland ending up in a band with the late great Ricky May on drums before hooking up with the Embers at the newly opened Shiralee nightclub in Auckland. When Embers guitarist Johnny Willets left, Perjanik insisted Jerebine, now apprenticed as a radio electrician in Dargaville, was the man for the job. Soon The Embers, featuring Mike Kelly on drums, John 'Yuk" Harrison on bass, Perjanik on keyboards, Will Schneider on sax and Jerebine on guitar, were working six nights a week
The Embers continued to take advantage of the huge interest in Shadows style instrumentals and while they featured keyboards and saxophone, producer and record company boss Ron Dalton saw an opportunity to further push Doug Jerebine into the front line with his first original composition, Metropolis.

Viking Records were looking for a gimmick and while other groups were pushing singers, Dalton decided Jerebine might be New Zealand's own Hank Marvin. The Embers second album was called The Embers Dig Doug, with a cover photo taken at the Mt Eden quarry ."Stomp, Twist! Jive! To the guitar moods of Doug Jerebine and The Embers," said the liner notes.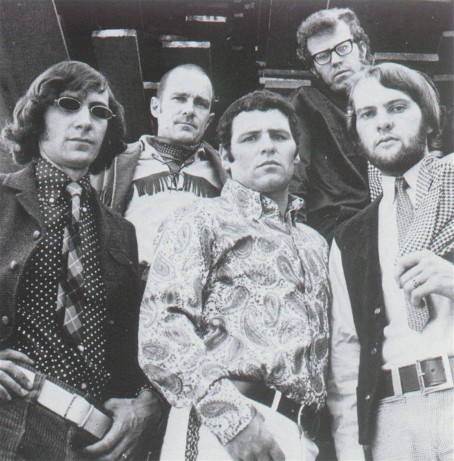 When the Embers folded Perjanick went on the road with his own trio working for television and backing top artists and Jerebine, who was doubling as Tommy Adderely's personal guitarist for club and touring work would join him in backing international acts or studio work for for top local artists. He played on recordings by Adderely, Lou & Simon, Judge Wayne, Alison Durban, Maria Dallas, Dinah Lee and The Chicks. Perjanick and Jerebine formed the core of the unit that backed Gene Pitney and the Sandy Shaw and Pretty Things tour.

Doug gigged around Auckland with several bands in including the Claude Papesch Trio but was always looking for musicians who would taken him deeper into his passion. He met his match in veteran saxophonist Bob Gillett from Santa Anna, California. Gillett employed Jerebine to work with his 18-piece New Zealand Broadcasting Service band, backing some of the top pop singers in the country.

The two then formed The Brew which featured a rich line up of top players, recording two songs for a Tea Council promotion Tea for Two and Bengal Tiger band ended up with a residency at the Picasso which by all accounts was a rough and tumble public bar style venue where most sane music lovers wouldn't dare venture, but there was something about The Brew the kept them coming. And the sight of Doug Jerebine experimenting with the Sitar was certainly worth the risk.

Jerebine decided to head for greener pastures and before leaving for England fronted up to Human Instinct drummer Maurice Greer who was about to head back to the UK with his new band featuring Billy T.K on guitar. Jerebine offered to play bass but wasn't prepared to commit long-term. Greer decided to stick with his existing trio featuring Peter Barton on bass. "Because we were dealing to teenagers I wanted a young handsome guy on the bass. I was too busy thinking about how we would look. Musically though it was the wrong move," recalls Greer.
Ironically when Jerebine arrived in England he ended up teaming with the Human Instinct's former guitarist Dave Hartstone, now running a band agency and sound hire company. At Hartstone's suggestion Jerebine changed his name to Jesse Harper, took solo work, began writing songs and filling in for a couple of top groups, including an ill-fated Jeff Beck Band's US tour where he was soon swapped out for Ronnie Wood and a spot with Junior Walker and the All Stars.
Back in London Jerebine continued to work on songs for the new album using two Revox tape recorders left behind by Human Instinct a year previously after their 18 month stint in the UK. Dave Hartstone was impressed with the demos and booked studio time while Jerebine began looking for a rhythm section. He ended up playing everything himself except for the drums.

Rumours that Jimi Hendrix' and his manager Chas Chandler dropped by to admire Jerebine's unique sounds are flatly denied. The story doing the rounds for a time was that Jimi gave Doug's new album a thorough listening through the headphones and began to ask questions. "Who is the guitarist? Who is the bass player? Who's singing?" The urban myth continued: Hendrix, learning that Doug had played all the instruments, exclaimed: "I want that boy to play guitar, I'll play bass and we'll swap around." That well publicised incident never happened.


When Human Instinct arrived in 1969 for a second crack at the UK scene, drummer and singer Maurice Greer, dropped in see the Hartstone who'd built his business around their old Marshall gear. He was surprised to find Jerebine living in his old flat and was mesmerised by the new album. "He was a strong influence on me, he planted something in my head," said Greer.
Maurice was first introduced to Jerebine in Wellington by Tommy Adderley. "He wore a suit, short back and sides and had a full bodied cut-away Gibson. He looked really straight but he had the coolest sound. There was something about the way he flicked the guitar, half choking the strings without quite making it ring." He met him again a few years later by which stage his hair was in a big ponytail down his back and he 'looked like a beatnik'.

After Human Instinct returned to New Zealand, Dave Hartstone reckoned he'd scored a big deal for the release of Jerebine's album. He'd played it down the phone to Ahmet Ertigan, head of Atlantic Records in New York and was offered a contract on the spot. However Hartstone chose the wrong person to accompany him on the trip to New York to sign off on the deal, a Mafia-connected heavy who'd had a serious bust up with Led Zeppelin's manager Peter Grant over the management of Jeff Beck which also involved Atlantic records. Of course Ertigan failed to show at the arranged meeting and Jerebine's first shot at international stardom ended there.

Back in London several days later, Hartstone received a phone call demanding an assurance that he would bow out of the band agency business and concentrate only on providing sound equipment if he wanted to retain the business of Beck, Zeppelin and the other big names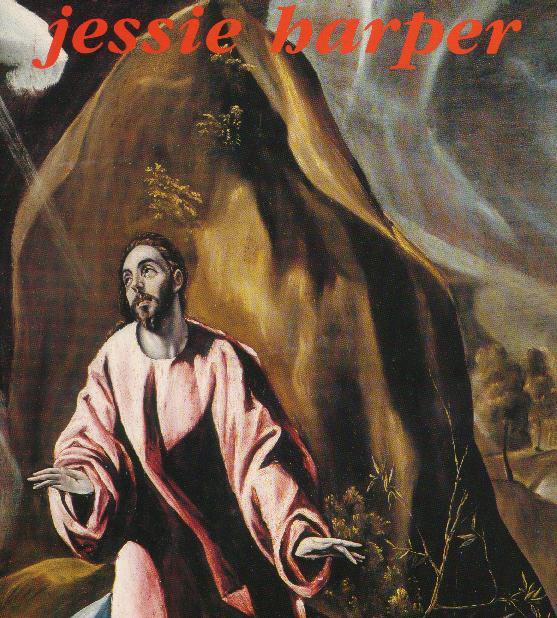 .

Jerebine continued to jam with top musicians around London including progressive blues group Andromeda, 'Fuzzy" Samuel from Manasses, saxophonist Roland Kirk and drummer Lenny White. He eventually teamed up with a core group including Kiwi drummer Mike (flea) Donnelly who'd been with the Soul Agents in Auckland.

They formed the world Band and as well as playing tracks from Jerebine's 'demo' album they were creating their own brand of sweeping progressive rock anthems. EMI records was impressed and wanted to sign them. In the offices of the head of the London unit the deal was about to be signed off when the big boss offered whiskey and cigars all round to celebrate. Jerebine, admits he'd become something of a prude in his search for a higher path and was insulted at the suggestion, rejected the icons of greed and with it put an end to the deal, walking out of the EMI offices.

While he was almost disowned by the members of The World Band, they were aware that without Doug, they wouldn't have much to go on. They received an invitation to play in Holland and went to live in a squatter house, performing regularly at outdoor gigs in Amsterdam. Division over lifestyle continued to split the band and eventually Jerebine shaved his head and was off to join the Krishna movement. It was all over,

Instinct for new repertoire

The music of Doug Jerebine however was to have a lasting influence on Maurice Greer, who took a tape copy and had the band learn the tracks on the boat back to New Zealand. They recorded seven of Jerebine's songs on their next two albums including Blues News, Midnight Sun, Idea (Keep Cool), the Jug-a-jug Song (Aint so Hard To Do), Fall Down and Ashes and Matches. Several of them were re-recorded featuring guitarist Joel Haines at Revolver Studios in Auckland between 2000-2002. That album was finally due for release in August 2008 on Ode records.

Apart from the cover versions on Human Instinct's albums, the Jerebine London sessions never saw the light of day until 1994 when British label Kissing Spell got hold of a copy of the acetate from John du Cann (aka John Cann) of Andromeda, who went on to found Atomic Rooster. The resulting LP, released without permission from Jerebine or Hartstone (who owned the mechanical rights), had gained the name Guitar Absolution in the Shade of the Midnight Sun. When it first reached Kissing Spell the master copy of the LP was encased in a snake-skin wallpaper cover. The acetate apparently now resides in Japan having changed hands for 2500 pounds ($NZ 7,500).

The cover of the original LP and first pressing of the CD on Kissing Spell featured the 16th century painting The Agony in the Garden by El Greco. A re-mastered version made available by Kissing Spell in 2002 featured extensive liner notes but replaced the cover art.

Doug Jerebine returned to New Zealand briefly in the early 90s - as well as attending to Krishna business he spent time with his mother trying to uncover his family heritage. To his sister, who he stayed with for two weeks, he was just plain old Doug. "We didn't talk about the Krishna thing much but I know I couldn't eat meat for months after he stayed with me. He really made me think," said Anna.

Jerebine also caught up with former musical associate and friend Bob Gillett. Gillett says journalists had contacted him on several occasions seeking to understand more about the elusive Jerebine but he refused to supply information. "I hated all the attempts to show Doug as a drug addict, a womaniser or a common kind of person. I don't want to have anything to do with that. You hear elaborate second hand stories about all the goings on and it's totally untrue."

Gillett was invited for an audience with Doug and his spiritual teacher. "We sat around in big chairs bedecked with flowers and all the little people sat around at our feet. We didn't talk about music but we did talk about the past. He was really sweet and then he introduced me to his spiritual master. We didn't say a word we just stared at each other and grinned. But so help me God, when I left that place I was high," says Gillett.

The influence of Doug Jerebine aka Jesse Harper's one solo album, has had a huge impact on the New Zealand music sound. You can hear his musical DNA in the riffs of Harvey Mann, Eddie Hansen and Billy T.K; in the sounds of Human Instinct, Ticket, Space Farm, Living Force and of course the Underdogs. Jerebine in our 2008 interview says he never set out to develop his own sound, it just came out that way.

Doug's on the phone

Writer Keith Newman made contact with Doug Jerebine at his home in London in May 2002 and tried to sort fact from fantasy, rumour and urban myth. That conversation was followed up by a string of emails.

Doug didn't know his 1969 album had been released until he obtained a copy of a Kissing Spell re-release on CD early in 2002. "I had thought it was long lost in oblivion." On listening to it after 32 years he says "the sheer spirit of it" blew him away.

Fortunately he found no fault in the liner notes, partially written by myself (Keith Newman), essentially confirming they were accurate (whew).

Recording, as well as singing was not something he was particularly fond of at the time. His goal was to find musicians he could play with in a live situation but he had difficulty finding such kindred spirits. "I threw the album together on the insistence of Dave Hartstone, in the hope that later I could find some musicians of my 'own niche'. Sadly, I never really did."

Asked what his feelings were about the music scene that was so much of his life back in the 60s he described this period as a distant memory. "I was a child then really. I left that world a long way behind. I didn't play music for about 30 years. It was my profession and I was happy with it but there was too much godlessness. I tried to become a man of God. It wasn't necessarily as a reaction, it was my calling, I suppose."

Doug says he never cared for drugs, although many of the jazz musicians he hung out with were smoking pot, and some were into hard drugs which he 'abhorred'. "Because I associated with many of those persons, some people have tried to brand me as a drug addict. At the present time, I don't even smoke cigarettes."

He says he was always a searcher for musical purity, an idealist, always dissatisfied with himself, particularly musically. His retrospective views on the sex, drugs and rock 'n roll lifestyle have changed little since he gave up his promising career in 1972 and disappeared in India. "I think it damages everyone. But I was predominantly interested in music, not drugs or any hedonistic lifestyle. I think, therefore, that I was probably 'saved'. I saw music as a spiritual practice, a meditation, particularly when I played the sitar."

His desire for truth led him to A.C. Bhaktivedanta Swami Prabhupada, the founder of the International Society for Krishna Consciousness (Iskcon). Swami Prabhupada had arrived in New York from India in September 1965 at the age of 69-years. Doug met him in London in 1971. "I'd already joined his movement in Holland a year previously and was convinced before meeting him that this was the right way to go."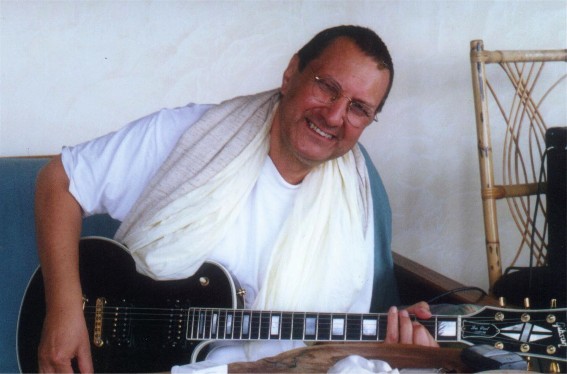 Doug learned quickly and became a companion and intimate disciple, and ultimately one of the most senior people in the Krishna movement. When Swami Prabhupada died in 1977 there was a split in the movement, and Doug, who at the time was president of the temple in Vrindaban, resigned because he could not work peacefully under the "zonal" management that was put in place by the mostly American-based managers of Iskcon.

Doug was challenged to return to his musical interests in 1977 when someone bought a sitar and presented it to him. "I hadn't touched one for about 12-years but I could still play it," says Jerebine. He had picked up his interest in sitar music from Raman Shiva who now runs a cinema in Mt Eden. "He taught me a few ragas – it was child's stuff, the sort of thing they would teach children in India. I had loved Indian music and raga for a long time so it was a natural progression. They were so expressive, sweet and meditative."

Altogether he spent 20-years in India, becoming familiar with a number of the native languages. He established a reputation for this literary work, which required him to set aside his passion for music and redirect his focus. He translated several books of scripture including Hidden Treasures of the Sweet Absolute (The Bhagavad-Gita) from Sanskrit into several languages including English.

He left Iskcon and went to a small temple in Bengal in 1981, which he considered the "mother mission" of Iskcon. "The teacher there ( the Master Sri Chaitanya Saraswat Math ) was considered by Prabhupada to be his teacher, though he was his Godbrother (fellow disciple)."

Jerebine currently has several instruments including the sarengi and in April 2002 first picked up an electric guitar again. "I set up a little studio at home using an Apple iBook computer. The sound of that studio is better than Deram ever had. I started writing a few tracks. It's hard to know what I'm going to do. I'm just playing with it. My fingers are nowhere near as nimble as they were before," he says.

He is once again allowing himself to be influenced by everything musical that comes across his path and is motivated to write something that will help people have 'some spiritual realisation'.

Photographs: Maharaj captured on Waiheke Island in 2003 during a brief visit (

photo: Keith Newman). Above Doug Jerebine picking the strings in Dargaville as a teenager in the Spotlites. Left with The Brew featuring Jerebine (far left) Bob Gillett on sax, Tommy Ferguson on vocals (centre), bass player John 'Yuk' Harrison (at rear) and drummer Graeme Willoughby. Top right Doug Jerebine as a member of the World Band before heading to Amsterdam in the early-1970s.

NB: This article is a much abbreviated feature based on a chapter in the 'as yet unpublished book' Rock from the Edge' being written by Keith Newman. A further extensive conversation was recorded with Doug Jerebine who is now addressed as Maharaj or teacher, early in 2008 and used as the basis for a Radio New Zealand National Musical Chairs programme which is expected to air in August 2008. All rights reserved (C). Please contact the author if you wish to have permission for reusing any portion of this material