KIWI ATTITUDE
Let's get the record straight!
Not every Kiwi is your typical Mealmate-mate
We've made the world our home
We can do anything, or at least give it a go.
Beyond stereotyped blokes and blokesses
the sun is rising on our successes.
Not all Kiwis follow rugby and racing
and drink gallons of beer
Or wear gumboots and black singlets
and curse and swear.
Don't be part of the clobbering machine
The future is ours - its clean and green
You can't depend on sports teams
to always bring home the glory.
A new Endeavour's in this story.
Don't subscribe to the platitudes
- it's all about your attitude.
Show some gratitude - get the Kiwi attitude:
Give yourself some latitude.

Real Kiwis are hard working
practical number 8 wire achievers
visionaries, overcomers of great obstacles
inventors of world-changing devices
innovators who follow our common sense.
Mountain climbers scaling new heights

We don't give in we stand up and fight.
It's our right:
It's a matter of attitude.
Real Kiwi attitude.
Having the fortitude, to see things through.
There's so much we can do.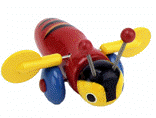 Buzzy Bee Co ©

We're artists and musicians.
Missionaries on missions.
Go getters - we've got the get up 'n' go.
We're mums and dads who know good from bad;
honest folk who came from the land,
Tradespeople skilled with our hands.
Friends who lend an ear and understand.

We've got attitude of a special brand.
Give yourself some latitude, expand.
We make the most of what we've got
for the size of the place that's a hell of a lot.

Maori & Pakeha, Polynesians & Asians
we come in all persuasions;
Diversity and difference - a special nation.
From Mt Hikurangi in the East
to the Waitakeres in the West
From Cape Reinga down to Bluff
we've been strangely blessed.

Let's get the record straight:
Opportunity is a Taranaki Gate.
We're a "can-do" people. Aotearoa's our place.
It's time to get a life, not leave it to the State
Kiwi attitude, in your face.
Attitude, fortitude and Godzone grace.
- 1993-6 *-)