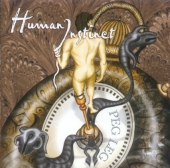 Peg Leg liner notes
Album finally released June 2003
Band members (1974):
Maurice Greer, drums and vocals
Phil Whitehead, guitar and vocals
Steve McDonald, keyboards, melotron, vocals
Glenn Mikkelson, bass and vocals

Peg Leg is a testimony to the diversity and professionalism of New Zealand underground rock band Human Instinct, revealing a raw energy and creativity that defies its age.
The completely restored and re-mastered recording was thought to have been lost forever until it was discovered in mid-2001 hidden away in the dusty shelves of Stebbing Recording Studios Ponsonby warehouse.
The search to resurrect the album began after band founder Maurice Greer, armed with a rough cassette copy of the 1975 sessions, began making inquiries about what happened to the master. Studios boss Eldred Stebbing, who was present at the sessions 27-years ago was surprised to hear how well the sounf had stood the test of time and began the search for the 16-track master.
"Everyoneís just over the moon with the sound Ė even junior engineers - itís so different to anything else. You donít get guitar playing like that today and even Maurice would have difficulty playing drums like that now. Itís an extremely strong album," says Eldred Stebbing.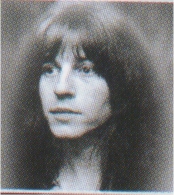 Peg Leg is a theatrical album with great sweeping moods, from in-your-face layered guitars and big orchestral climaxes to wild experimental interludes where musicians chase each other through complex chord progressions before falling back into the melody or gentle acoustic moments.
The sound is fat and full, the influence of Pink Floyd, Moody Blues, Genesis, Yes and even Bowie is evident but the multi-layered arrangements on these walls of sound are all Human Instinct. Even the one cover track, a nine-minute take on Lynard Skynardís Freebird puts a fresh complexion on the old rock classic.
Peg Leg came along after Human Instinct had recorded five guitar-oriented albums. The band had already won its place in the annals of Kiwi rock history and begun to turn the ears of an international audience.
Bandleader, singer and stand-up drummer Maurice Greer had returned from London in 1968 after playing with the original Human Instinct (formerly the Four Fours) alongside the greats in British rock including the Small Faces, Jeff Beck, the Spencer Davis Group, Manfred Mann, The Troggs and Spooky Tooth.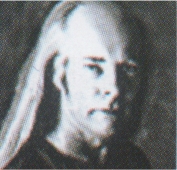 The next iteration featured the legendary Billy T K on wailing blues guitar and a succession of bass players including Peter Barton, Larry Wade and Neil Edwards. Those wild sounds were captured on Burning Up Years, Stoned Guitar and Pins In It. Those albums are eagerly sought after by vinyl collectors and in recent years have fetched up to $1000 each.
After Pins In It the band featured a whoís who of New Zealandís hot musicians as it shifted musical directions. The next two albums The Huster and Snatmin Cuthin are almost impossible to find.
The final studio effort of the era Peg Leg was recorded in 1974-75. The sessions featured a tight unit that had worked solidly together during an 18 month residency at the Shantytown nightclub under Aucklandís Civic Theatre. Maurice Greer was still playing his modified stand-up drum kit and singing, Phil Whitehead was on guitars, Steve McDonald on keyboards and vocals and Glenn Mikkelson on bass and vocals.
According to Greer, by the time the sessions were completed the band and the style of music had completely changed. He didnít feel that releasing that album would be fair on new members or the expectations of club-goers as the band changed venues to play at Crofts with one time Fourmyula guitarist Martin Hope returning to the fold after being a Human Instinct mainstay during the previous two albums.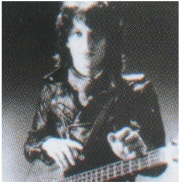 Glenn Mikkelson (later assuming the stage name Zaine Griff) played bass, sang and contributed songs to the three Human Instinct albums. He left for the UK immediately after the Peg Leg sessions. In 1979 he signed to Warner Bros. He performed at the Reading Festival that year with Hans Zimmer and Warren Cann of Ultravox fame in his band and released several singles and two albums. He also recorded with David Bowie, played bass overdubs on The Kinks Misfits album and worked with Kate Bush, Gary Numan, Yukihiro Takahashi and Midge Ure.
Steve McDonald had his beginnings playing with the Dizzy Limits in Wellington, which morphed into Timberjack featuring another one-time Human Instinct member John Donaghue. McDonald was also a member of rock unit Taylor and after his stint with Human Instinct went solo performing as Spinfield. Heís now carved a lucrative career writing and selling Celtic music, which he performs around the world.

Guitarist Phil Whitehead came arrived in Christchurch from England in 1965. He played with top 40 covers band Beam which featured his brother Chris on drums and Alan Badger on bass. After his stint with Human Instinct Whitehead joined Auckland rock unit Think where he was soon joined by his old band mates Badger and keyboard player Don Mills with Ritchie Pickett on vocals. In their first year Think produced the album called We'll Give You A Buzz. Whitehead then joined progressive rock unit Father Thyme.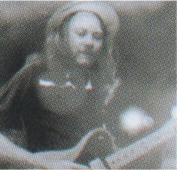 It was several months after the old line up went its way that Peg Leg was mixed. There was a fall out with the original engineer and a young Phil Yule, later to record such greats as Herbs, took over the desk. His rough mix, which was misplaced shortly after is what impressed Eldred Stebbing to pick up the project again.
Using linear technology Stebbing, alongside engineer Tony Main, took a hands-on interest in the 2001 re-mix project. They closely referenced the original mix to bring the album up to date. "Where the low and high notes disappeared weíve taken guitar, piano or bass and corrected them so you can hear them top to bottom through the spectrum with very high definition," says Stebbing.
Peg Leg is a piece of history that was misplaced for a time but with a modern make-over it not only completes the Human Instinct 70s archives but stands strong alongside many of todayís rock offerings.
- Keith Newman ( wordman@wordworx.co.nz )