Classical and country

In classical music we've also made it big on the international stage. Inia Te Wiata, Kiri Te Kanawa, Dame Melvina Major and Hayley Westenra and Deborah Wai Kopohe are all known on the world stage.

Hayley Westenra however remains one of New Zealand best selling artists locally and internationally. She featured in a best of New Zealand tour to the US in 1993 which played to full houses in large concert venues and also starred Ben Morrison, Tim Beveridge, Gray Bartlett, Brendan Dugan and Taisha.
It was announced in January 2004 that 16-year old Westenra had sold one million copies of her album Pure worldwide. The last artist to sell a million was OMC in 1996. Pure released in September 2003 became the best selling debut album in the history of British classical charts. She is also the New Zealand Top 50 chart record holder for having the number one album for 15 weeks and had sold about 150,000 copies. Here album was released in the US in March.

US-based Kiwi Keith Urban won Best New Male Performer at the American Country Music Awards in Nashville in May 2001. He also scored a number one record on the influential American Radio and Records chart in October 2002. Urban who has worked with Garth Brooks and the Dixie Chicks moved to Australia when he was six now lives in Nashville.
In country music Tex Morton was the ultimate pioneer attaining a strong following in Australia and North America during the 1950's. He was a recording star, singer-songwriter, circus entrepreneur comic book author, Hollywood screen actor and hypnotherapist.
John Hore toured Australia in 1964 for a round of night clubs, hotel and TV appearances. The Top Twins have a strong following in Australia and London. Gray Bartlett (MBE) however is New Zealand's top selling instrumentalist having achieved a number two spot on the Japanese charts in the late 1960s and accumulated significant sales in China and Australia since then.
The Convairs were apparently in the UK in the mid sixties, the Folkestone Three (known as the Harbour Lites in the UK) went to the there in 64.
Eddie Low has been writing and recording as well as touring for over 40 years. The former member of the Quintikis Showband, which toured extensively throughout New Zealand in the 1960s, toured as a solo act with Howard Morrison, John Hore, Paul Walden and Peter Posa. From 1970 he began getting work outside New Zealand including Fiji. The blind performer was invited by the Country Music Association of America to take part in the Grand Ole Opry birthday celebrations held in Nashville and recorded at RCA Studios in Nashville He toured Canada and US several times to support his singles. In the late 70s he moved to Australia where he regularly appears on the club scene and on radio and TV.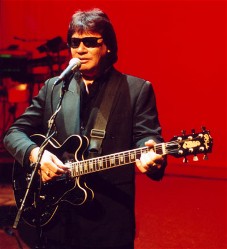 Michael Scorey
is billed in the UK as 'New Zealand's Billy Bragg', a 'wandering minstrel' and a 'street poet'. His album Angel Station made the finals of the NZ Music Awards in the Folk Category in 2002.
Country performer Glen Moffatt has regularly toured offshore and spent considerable time impressing the Australians and his music has received high rotate airplay on a number of stations there. Former Kiwi country recording star Noel Parlane is now living and working in Brisbane.
Singer, songwriter and multi instrumentalist Wayne Roland Brown has collected over 130 musical instruments from 32 countries. He has been assimilated into Australia and US. His song Essential Sensual was included on the soundtrack for the movie Cocktail and he appeared on a CD collaboration with Australia's instrumental group Tone Patrol in 1987.

New Zealander and Nashville favorite, Kylie Harris has performed at the Grand Ole Opry and shared the stage with Kenny Rogers, Ricky Skaggs, The Irish Rovers and Charley Pride.
The most widely appropriated song from New Zealand may be Farewell to the Gold by Paul Metsers which was performed on a number of albums and picked up by Bob Dylan (bootleg 1991 Himself) and performed as The Miners Song at Youngstown Ohio, in Nov 1992.

Kiwi icons the Topp Twins. have toured internationally since 1987 and received rave reviews for their shows in Australia, Britain, Canada and the US. Their distinctive brand of entertainment has attracted something of a cult following through their appearances at folk music festivals in Canada, fringe theatre festivals in Edinburgh and Adelaide, comedy festivals in Montreal and Melbourne, the Sydney Gay & Lesbian Mardi Gras, and just about every major country music festival in Australia. In fact the Topp Twins have become one of Australia's most popular country music acts.
Back to Kiwis in Australia & the US