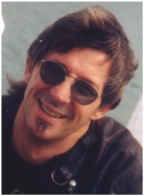 "Sometimes it takes 10-years or longer to see fruit from the seeds you sow. It takes the patience of a cheese maker to be a visionary, a pioneer or simply to go the distance with what you passionately believe in. Having determined a goal we must invest in it with faith and hope and learn to love to wait. Everyday as we understand more about how the world works we can massage reality, reinventing ourselves to align with the physical and spiritual principals and truths that govern our lives. Growing as an individual requires periods of soul searching where we are challenged to let go of ideas and even possessions that stand in the way of the future we desire to inhabit. If the truth is to set us free we must regularly undergo a life inventory, prioritise and move forward with renewed hope and a lightened load. I have come to call the process 'cleaning out the garage'," – Keith Newman.












There are key points in life where you can step back and identify where everything changed but there is no place to stop and say, 'I have arrived' (Safeland).

I listen to people talk about reincarnation and the many lives they think they may have had but for me it's difficult enough making sense of one life as chance and circumstances continually challenge us to change.



I have often been stubborn, squandering opportunities in favour of distractions, not picking up on the clues and warnings life has handed me. Spiritual and soul growth has often come when I have run out of my own resources and been forced into a corner with a wake-up call from the cosmos. Often those change points are unwelcome but are curiously answers to my own prayers in disguise. Each major wind shift has in fact helped adjust my course and my attitude, requiring me to throw some excess cargo overboard .

These little deaths have often required a fundamental transformation of mind allowing me to leave parts of my old life behind so I can pull anchor and get a much clearer vision of what new lands might lie ahead.

I don't pretend my life is any more significant than anyone else's but as a writer I have the gift to record and share my experiences. Here (looking back at what I explained to Voice magazine in 1982) I offer fragments from one small section of this 'been there done that' life which forced me to the most crucial changing point of all.



The most recent 20-years are another story altogether as I have continued to find my own stubborn winding way facing hurts, heartbreak and unpleasant truths about myself along with great release and understanding. My one determination has been to refuse to let go of my faith and to interpret the resulting experiences and lessons through poems, prose, song lyrics, articles and studies.

Some of these insights are contained within these electronic pages including excerpts from Buzz Words my last interactive CD (1997) and this current one Cleaning out the Garage (2002). Hopefully these words and further fragments of memories recovered as I 'clean out my garage' will provide moments of mystery, humour and revelation and perhaps some echoes of your own life either past, present or future - Keith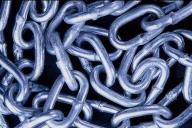 Zen has a sense of humour


Drugs and booking bands


A collage of memories


Mysticism, spiritism and confusion


Conflict of cultures


God's sense of humour


Fooling myself


Caught between two worlds


Challenging Church (the next 20-years)

"Character cannot be developed in ease and quiet. Only through experience of trial and suffering can the soul be strengthened, vision cleared, ambition inspired, and success achieved," - Helen Keller
Zen has a sense of humour

"Chance events and curious encounters seemed to plague my life and point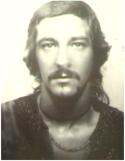 to some other dimension at work, often sending an uncomfortable feeling down my spine. Like the time I was browsing in a Kings Cross bookshop. The only title that even vaguely interested me was John Lennon's Spaniard in the Works. As I was making a move to leave I bumped one of the shelves. A paperback dislodged from the top and bounced off my forehead. The Way of Zen it was called. I laughed, but it wasn't a healthy laughter. 'Zen has a sense of humour' my guru friend from Palm Beach had told me only a week ago when I had inquired about the very same book in his private shelf. I started to wonder whether the universe was playing tricks on me."
Drugs and booking bands


"....I had arrived in Sydney in mid-1974 with only $300 in my pocket and no job prospects. Within weeks I'd given up any hope of finding work, joined the dole queue and begun to spend time at the Kava Bowl at the Manly Hotel, a regular hang out for drug dealers and users. Soon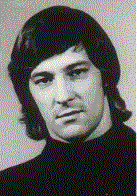 small time drug dealing supplemented my benefit and an association with local musicians saw me arranging occasional Sunday concerts on the Manly beach front…My relationships with Sydney's booking agents grew and eventually I was asked to team up with an agent (one time Kiwi recording artist Gene Pierson) who booked Chequers, Whiskey and other colourful nightspots. Before long we had struck a deal with Channel 9 to start a record label. I become responsible for finding acts for Bandstand and the Super Flying Fun Show as well as booking local venues.

The joints were burning from the moment we got to work until late evening….I managed Whiskey A Go Go - renaming it the Whiskey Soul Palace, after a fire burned out the downstairs part. Then I took on management of black American singer/guitarist Bobby Warren and got stranded back in New Zealand after a local promoter went broke during a tour in mid-1976.

A collage of memories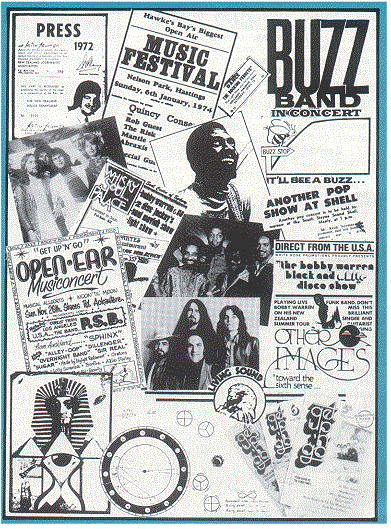 Press pass 1972, Nelson Park Music Festival in Hastings, Buzz Band poster Australia, Linda Hunt & the Buzz Band, Bobby Warren, press clippings from Manly beachfront concerts, Whiskey Soul Palace promotion, South Harlem Concerto, Southern Cross, posters for Open Ear Music concert in Palmerston North and Bobby Warren tour of New Zealand, a mystical painting I designed, my astrology chart and copies of Get Up 'n Go.
Mysticism, spiritism and confusion


"Stranded back in Godzone in mid-1976 the only way I could keep my mind off my problems was to read. I filled my head with stories about UFOs, spiritualism, lost continents, unexplained mysteries, psychic phenomenon, pyramid power and astral projection.

I threw myself wholeheartedly into the world that had been breathing down my neck in Sydney. The world I had shrugged aside in favour of the nightlife.

"Now I would have leaped at the personal invitation I had received to take a cruise on Sydney harbour with Sri Chinmoy, the guru of guitarists Carlos Santana and John McLaughlan…I continued my search for spiritual truth, knowing only that there was a spiritual aspect to humanity. There had to be, to

ease that deep ache, the hollowness, the inner crying for fulfillment. This was no physical pain.



"My curiosity led me to spiritualist churches, mediums and theosophical meetings. Two of my close friends lectured on the occult, one was an astrologer the other a wizard and tarot card reader ….I became a self-made authority on many occult-related matters and even worked toward producing a magazine called Other Images. I wrote to organisations all around

the world and received a stream of feedback from new age groups but the magazine never came to be. Instead I launched an entertainment guide for the Manawatu called Get Up 'n Go which came out regularly between 1978 and 1980 when I had to sell my printing press and Triumph Speed Twin motorcycle to avoid bankruptcy." - Spaniard in the Works, excerpts from Voice magazine Vol 2, No 11 (1983)

Conflict of cultures



"The next stage in the divine plan to turn my life around began when I half-heartedly stood up at a Full Gospel Businessmen's meeting where an Australian was speaking. My parents had been telling me about their new understanding of Christianity which was changing their lives and had been pestering me to check it out. My father was a pastor who had been alienated from the Anglican church because of his belief in divine healing and miracles. While I was raised a Christian and attended Sunday School and Bible class these things had failed to keep my attention as 60s music culture and my fascination with breaking the boundaries took precedence.

I felt very nervous at that meeting, particularly when the speaker spoke out against Eastern religion and Yoga. I had been attending regular yoga classes and was leaning strongly toward the east in my reading and thinking. I put God to the test that night. Something tugged at my insides and I stood reluctantly to my feet, although I didn't go forward for prayer. While that may seem a spiritual high point it was to become the opposite for me. A deep frustration began to burn inside me. I began drinking late into the night and often getting written off on a combination of booze and dope.

I spent a lot of time consulting my friend the astrologer and ended up attending a Buddhist retreat at Taupo.

"After two days of sitting cross legged on a hard wooden floor listening to long rambling Tibetan monotones translated into long rambling English monotones I began to wonder what I was doing there. I remained obedient, listening, visualizing and breathing. Then came the endless chanting and banging of symbols and the movies of hundreds of monks doing the same.

"Something inside me snapped. Something dark touched the very edge of my soul. A cold sweat rose to my forehead and for a moment it was like I was sucked into a deep hole. I could see beyond the veil of ritual into a darkness where spiritual bondage lay in wait.

Later I challenged the head Lama on a few points which appeared contradictory and watched mockery in his eyes as I asked about the Christian God. I knew then it was time for me to opt out…At the end of that session I was to have received my own mantra and secret name. There was a promise of spiritual enlightenment beyond commitment. They demanded commitment before revelation. That somehow put Christ on a better footing for me …at least his teaching was done out in the open for all to hear." - Spaniard in the Works, Excerpts from Voice magazine Vol 2, No 11 (1983)

As you think in your heart, so you are - Proverbs 23:7
Wisdom makes your face shine - Ecclesiastes 8:1, Daniel 12
God's sense of humour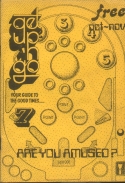 "While Get Up 'n Go was still being published in Palmerston North I ran a rock concert just outside of the city. There were about 13 acts but the event was spoiled when a local bike gang rode through the audience and several brawls erupted. I was angry and voiced my disgust in the local newspaper. Some months later I foolishly accepted an invitation to a party at the gang's headquarters. I was drunk and stoned. The concert seemed so long ago but the party's hosts hadn't forgotten my comments in the paper. As the glass jug connected with my jaw and a knee headed for my face I cried out deep inside with all the strength I could muster: 'Lord Jesus save me now!' I remember nothing else. Apparently the gang members had laid the boot in and when a police siren was heard outside my friends rolled me under a vehicle then carried me from the premises. I had cracked ribs, missing teeth and a lot of bruises. What should have been the hiding of my life served as another divine reminder that God was trying to get my attention. Curiously the door of the car I was bundled into was bent against a concrete lamppost in the hurried getaway. A week later a member of the same bike gang missed a turn at an intersection and ploughed into that same door and his insurance ended up paying for it. The driver was astounded at the co-incidence. It seemed God also had a sense of humour." - Spaniard in the Works, Excerpts from Voice magazine Vol 2, No 11 (1983)

Fooling myself



"I used my camera as an excuse to attend the Good News 80 gospel crusade at the Palmerston North Showgrounds. I wore my multi-patched hippy jeans and told myself, this is for the magazine'. The grandstand was packed except for one seat, so I took it, then gingerly looked about to see if anyone had sprung me. Right next to me sat Billy Larkin (Te Awe Awe), a musician I had come to know over the years. He'd been convinced to attend by his younger sister and wasn't very comfortable either. He asked me if I had any cigarette papers so we could go out and roll a joint. I didn't have any papers as I had given up dope smoking for a time and was quietly reading the Bible in a desperate attempt to make sense of my out of control life. Then came the altar call. I didn't want to respond and neither did Bill but something else was going on. Both of us were standing and moving forward before we even had time to protest. Our legs it seemed had carried us to the front."
Caught between two worlds


The next time I saw Billy he was a changed person, his face shone and he was saying crazy things like 'praise the Lord'. I couldn't stand it. Then I saw another friend who had gone berserk while AWOL from the Navy and ended up in prison. He too was saying things like 'hallelujah' and talking about being 'born again'. After

receiving visits from the likes of these two I was a bundle of nerves. I didn't want my friends thinking I associated with that kind of person. Even the barman at the hotel where I drank was starting to talk about Christianity and began giving me material to read. He was in the process of sorting his life out and asked me if I would like to attend church with him one Sunday. I told him I'd think about it because I'd already paid for my ticket to the Boomtown Rats concert – a whole busload of us were going. It was time to choose. I knew if I went on that bus my abstinence from drugs and alcoholic excess would be instantly over

"Come Sunday I felt rather strange. It was like I was standing between two worlds. From the time I got up there was a battle going on in my mind. Shall I go to the concert or to church? By late afternoon I opted for the concert and started walking to the bus stop just a block away from where I lived. Everyone knows where the bus stop is but my mind was filled with confusion and I couldn't find it. I knew deep within me that I was meant to be going to church that night, so I did.

"I couldn't tell you what the preacher said but standing nervously at the back of the church an angel voice choir sounded out above the songs of praise and gave me peace. The soft electricity of God's Holy Spirit vibrated through my being and for the first time I knew that God was love. From that time on I knew he was going to steer my life in a new direction and that things would never be the same.

"I floated out of that church. Several weeks later I lost my job and got kicked out of my flat. God had put a sign over me: 'Life under reconstruction'. He wasn't going to allow anything to get in the way. In deep tribulation he gave me peace…he took everything out from under me and gave me a desire to learn about him. Suddenly

after being a chore to read the Bible came alive. I burned the occult books and magazines I had amassed, sold my extensive record collection and used the money to buy teaching tapes. God planted me back in the garden of Eden – actually the nursery my parents owned in Feiding where I worked and studied until I became adjusted to the new life in Christ…Today I have a tremendous sense of things working together in God. It seems all situations eventually lead back to the Creator…and that his great plan is revealed to us in this age through his son, Jesus the Christ. He's overcome all the 'Spaniards' (spanners) in the works and beside him all other lights pale"
- Spaniard in the Works, Excerpts from Voice magazine Vol 2, No 11 (1983)


Challenging Church (the next 20-years)

"As many as received him, to them he gave power to become the sons of God, even to them that believed on his name; which were born, not of blood, the will of the flesh, or the will of man, but of God," - John 1: 11-13


See Heart Restoration Clues?

More quotes

Chapel Perilous

Get Up 'n Gone

Prodigal

Keith Who?

Zeros & ones in love

Whodunit?

Back to Garage Door

Backgrounder

Garage CD
(lyrics & music )

Garage book
(The new electronic book 2001)