Connecting the Clouds:
The Internet in New Zealand
Signed copies available from the author
RRP $50. Special price f $NZ35
Postage and packaging within New Zealand: $5
Total: $NZ40
Orders: wordman@wordworx.co.nz
Australian customers add $NZ15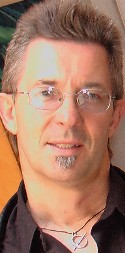 Connecting the Clouds (Activity Press, 2008) documents the rise of the Internet in New Zealand and looks to the future as it becomes an increasingly vital part of our economic and social infrastructure.
Controversial and enlightening, this book takes us from small beginnings to today's borderless world where fast, pervasive always-on Internet has arrived at our digital doorstep. It backgrounds the evolution of electronic communications in New Zealand from the telegraph and telephone, through to advances in computer and Internet technology which continue to transform government, business, communities and our personal lives.

From promising beginnings—New Zealand was the first nation in Asia-Pacific to fully connect to the US-based Internet backbone—we're lead to the question of what went so wrong that a nation of early adopters of technology and the Internet plummeted to the bottom of the OECD scorecard for broadband, research development and technology reinvestment. We look at just why New Zealand has had to re-regulate the telecommunications market and, looking ahead, examine what happens when telecommunications, broadcasting, entertainment and computing converge on a common platform.

Connecting the Clouds takes the reader on an informative and entertaining ride through our telecommunications history and the people who have shaped it. This comprehensive, thoroughly researched and illustrated book provides invaluable insights into the evolving communications framework that helped New Zealand shift from an isolated outpost of the British Empire to a nation of digital pioneers intimately connected and active in the emerging global village.

Writer Keith Newman has conducted over 100 interviews with visionaries and scientists, computer programmers, telecommunications experts, engineers, business leaders and politicians, including those who have played a part in the rise of the Internet and those who will drive it forward into the next wave. The result is a fascinating, highly readable account that marks a key chapter in New Zealand's development as a modern nation.
THE AUTHOR
Keith Newman is a freelance journalist based in Haumoana, Hawke's Bay and has over 30-years experience. He is a former news editor of Computerworld, editor of Network World and founding editor of PC Magazine New Zealand. His journalistic awards include the Qantas Media Award for Best Magazine Feature Writer in information technology and communications as well as the Telecommunications Users Association (TUANZ) Journalist of the Year Award. His other books include Ratana Revisited (Reed 2006), Ratana the Prophet (Penguin 2008) and Bible & Treaty (Penguin 2010). Newman is married with two children.
Connecting the Clouds: The Internet in New Zealand, ISBN 9780958263443, Paperback 230 x 170mm, 720pp, July 2008
Photograph: Richard Wood

Online version: www.nethistory.co.nz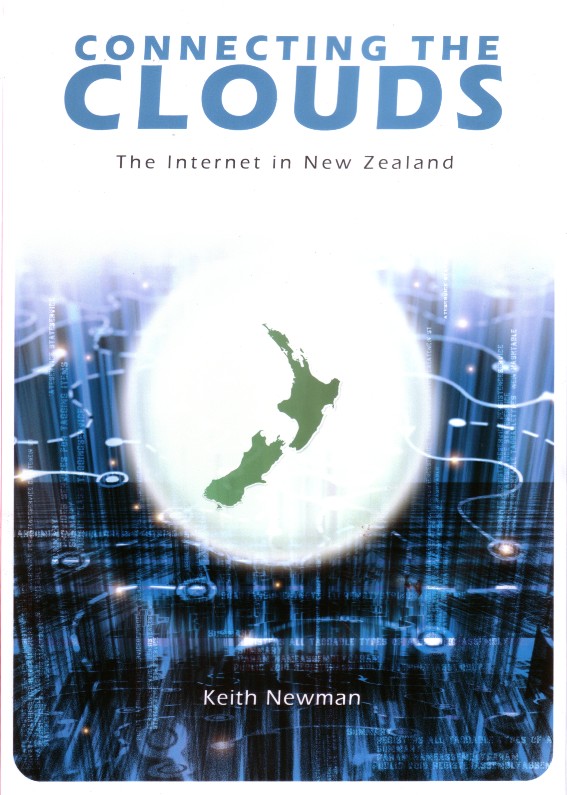 | | |
| --- | --- |
| Table of Contents | Page |
| 1 The tyranny of distance: Reaching out to the world | 2 |
| 2 Battling with big iron: Unscrambling the code | 24 |
| 3 No. 8 wire networks: Patchwork quilt of protocols | 39 |
| 4 Nuclear free reforms: Nothing is what it seems | 64 |
| 5 Selling the family jewels: Telecom holds back the tide | 84 |
| 6 Craving for connection: Dawn of the dial-up community | 109 |
| 7 Craving for connection II: The pioneering ISPs | 133 |
| 8 The rhythm method: Regulation by litigation | 158 |
| 9 Local loop languishing: Battling bandwidth blues | 185 |
| 10 Diminished capacity: Whose foot is on the hose? | 202 |
| 11 Deluge in a paper cup: Knowledge wave wake-up | 220 |
| 12 E-government lumbers on-line: Presenting a public face | 241 |
| 13 Clicks and mortar: Beyond on-line pamphlets | 261 |
| 14 Battle of the names: Taming of the domains | 278 |
| 15 The proxy revolution: Changing of the guard | 303 |
| 16 Cyberspace junk: Nailing Net nasties | 330 |
| 17 Bitstream boundaries: Sorting out speed bumps | 356 |
| 18 Download culture: Infotainment on demand | 376 |
| 19 Mobile momentum: Weaned off the wires | 403 |
| 20 Digital refresh required: Government learns to share | 430 |
| 21 Broadband breakthrough: The battle to unbundle | 459 |
| 22 In the recovery room: Remedial reading required | 485 |
| 23 IP channel surfing: Digital vision evolving | 514 |
| 24 Leaping the loop: Cloud cover continues | 540 |
| 25 Next step: Internet High-fibre diet required | 578 |
| 26 20/20 visionaries: Beyond the seven Cs | 612 |