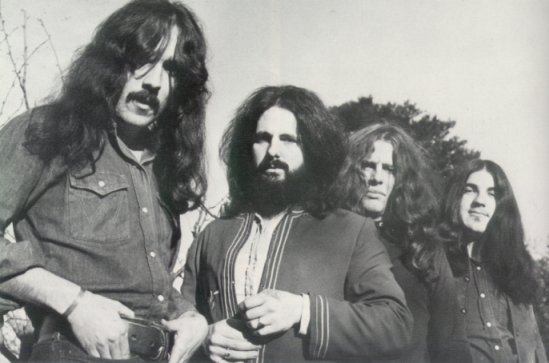 By Keith Newman
In New Zealand in the mid-60s resident nightclub and touring bands were developing their own distinctive hard-edged rock guitar-based sound based around international influences and their own experimentation. Bands including Human Instinct with guitarist Billy T. K, Jigsaw featuring Chas Bourke Kennedy, Ticket with Eddie Hansen, The Underdogs with Harvey Mann and The Brew featuring Doug Jerebine competed for the crowds and much of the attention was on the axemen.
Underdogs guitarist Harvey Mann was considered guitar supremo. He continued to refine his already accomplished style and technique working alongside Doug Jerebine in the last days of The Brew. The Underdogs and Human Instinct pushed each other to cult status, however the Human Instinct were the first to record an album in 1969 with guitarist Billy T. K exhibiting a wild contemporary bluesy style in the tradition of Hendrix. Human Instinct went on a three month working trip to London before returning to New Zealand to record their first album Burning Up Years in 1969 which was followed up by Stoned Guitar in 1970 and Pins In It in 1971. Seven of the songs on those first two albums were written by a guitarist who called himself Jesse Harper. Among them was Midnight Sun, the Jug-a-jug Song and Hear the Good News. Jesse Harper was in fact Doug Jerebine who had become an important contact for Human Instinct during their brief stint in London.

The Brew featuring Doug Jerebine had been one of Auckland's first underground bands and formed by saxophonist Bob Gillett originally from Santa Anna, California. His experience included playing jazz gigs in big bands during the Second World War and touring with Stan Kenton and Anita O'Day, Frank Sinatra, Sara Vaughan, Billie Holliday and Ella FitzGerald in the 1950s. He came to New Zealand around 1960 after studying classical composition with some of the masters of the era . Arriving in Auckland he landed the job conducting and composing for New Zealand Broadcasting Service (NZBS) radio band and ultimately decided to form his own band to play a new kind of music. His first recruit was guitarist Doug Jerebine who was fond of experimenting with equipment and sounds.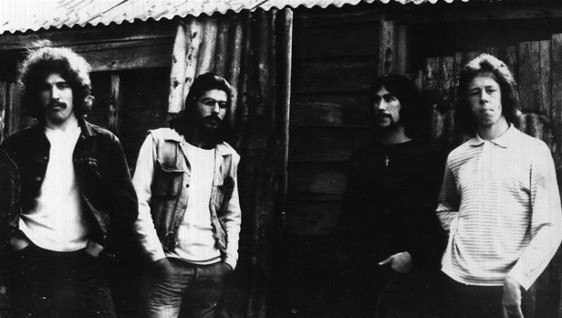 The band brewed up and served an outrageous mixture of jazz, rock and funk. Gillett was drawn to Indian philosophy and encouraged Jerebine to follow suit. Jerebine was caught up in a new world where he learned tabla and sitar. When the band dissolved Jerebine moved on to the UK where he met up with the Human Instinct and provided major inspiration for their forthcoming albums before taking a group of musicians to Holland. He became a high ranking krishna monk, disappearing for many years, keeping contact with only a few selected friends. A more detailed outline of the Jesse Harper Legend (Doug Jerebine story), a condensed excerpt from Rock From the Edge by Keith Newman, has now been included on this site, along with new photographs.

Gillett produced The Underdogs album Wasting My Time featuring Harvey Mann on guitar, Glen Absalom on guitar and Neil Edwards on bass. Edwards moved on to join Human Instinct in 1972, Mann and Absalom joined with bass player Billy Williams to form Space Farm which released one album of guitar-driven anthems in album on Zodiac in 1972 which in its later release on the Germany Little wing label became known as Going Back to Eternity. The band drew strong crowds keen to see the tight trio and the spectacle of Mann doing his thing at the forefront of the underground scene. Mann however had begun to look deeper into music and the social habits of being a musicians and his interest in Eastern philosophy resulted in abstinence from the substances that often fuelled the rock 'n roll lifestyle and a pull toward the Krishna
Consciousness movement. Music was still the driving force and after a break the next expression for both Mann and Absalom along with friend Eddie Hansen who had recently ended his founding roll in progressive rock unit Ticket for similar lifestyle reasons.
But by the end of 1974, Hansen had gone to Sydney to join former La De Das guitarist and vocalist Phil Key in Band of LIght with Billy Williams and Danny Davidson but six months later was back in Christchurch with Williams and Davidson and former Ticket vocalist Trevor Tombleson for a three month stint as Sky Pilot. Meanwhile Harvey Mann had been looking around for likeminded musicians to form a new unit. By mid-1975 the band had a name and a prestigious line-up. Living Force was Murray Partridge on guitar and vocals who been with blues band Freshwater and had some success in Australia, Ivan Thompson a founding member of Dragon on (keyboards?) and Gary Clarke who'd been in Carson (?). Their debut gig was at Maurice Greer's Croft's nightclub in Auckland. Only months later Partridge was replaced by Eddie Hansen.
With two of the country's most proficient guitarists on-board the audience had expectations of what the sound might be delivered but many were disappointed. this wasn't your average progrock band, the sounds were mellifluous and drawn out with extended solos and rambling themes, most often related to their new spiritual walk, and specifically Krishna focused.
According to John Dix in Stranded in Paradise, Radio Hauraki had organised a concert in Auckland's Albert Park. and booked Living Force as one of the acts. After they had meandered along for over half an hour on one song, 90 percent of the 2000 strong crowd decided to leave. All that was left were the jubilant Krishna devotees. The boys in the band didn't seem to notice. Thirty minutes after the scheduled completion time for the concert, they showed no signs of finishing, so the power was cut off. The band staggered on until the mid-1970s with one classic and now very rare album to their name before they dissolved and went their separate ways. Band members dispute this account.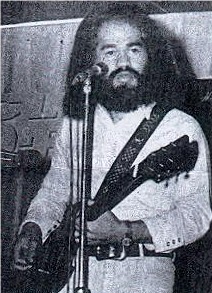 Instinct to Powerhouse

After three years and three albums delivering electrifying riffs as part of cult progrock trio Human Instinct, Billy T.K was ready to explore more melodic themes. Powerhouse experimented with Latin-tinged blues and funk rhythms with lush layers of vocal harmonies, brass and percussion all woven together with Billy's relentless but unmistakeable riffs and extended solos. Billy T.K & Powerhouse even went into the studios with EMI in 12972 and produced an album's worth of material that seemed to disappear into the ether until I happened to ask an engineer at EMI if the tapes were still around. Sure enough he soon spotted the lost treasure and Grant Gillanders, an independent contractor who's put together a lot of 60s and 70s compilations did all the leg work to ensure it got released...
Photographs:
Ticket 1972 (left to right) Eddie Hansen, guitar, Trevor Tombleson on vocals and percussion, Ricky Ball drums and Paul Woolright on bass
Early Underdogs. Left to right: Doug Thomas, Lou Rawnsley, Murray Grindlay and Harvey Mann. Billy T.K in the early 70s (Gillanders)
Jogging the memory?

An invitation to add your comments in relation to the music and club scene, in particular related to specific bands who were of the 'underground', progressive or rock genre from the 60s and 70s. Invitations from ex-pat Kiwi to contribute as well, particularly if they witness Kiwi rockers in actions offshore or were part of a unit that had a successful or even fading career beyond Kiwi shores.
Stebbings memories (2007)
Chris Martin who worked at Stebbings at the time recalls the first official Split Ends (later changed to Split Enz) recording was a jingle for Suzuki Motorcycles, "Let Suzuki blow your mind" (MacHarman Advertising owned by one Bob Harvey). It was a 30 second jingle which ended with the sound of a 750cc three cylinder, water-cooled, two-stroke Suzuki accelerating away into the distance (recorded in the little dead end street behind Stebbings studio in Herne Bay.

Human Instincts "The Hustler" was also recorded in Stebbings with Maurice Greer on drums. Glen Mikkelson who played bass says, "Maurice was an incredibly loud drummer whose sound, despite the excellent sound absorbing qualities of Eldred Stebbing's studio, would leak over into Studio Two where voiceovers were being recorded for radio ads."



Add your 15 seconds of fading memories to the list???? Email me your take on the time: Keith Newman wordman@wordworx.co.nz. Even better attach a photograph if you have one. You never know it could be a valuable contribution to a future article or even be part of the book that I've been working on for years.