- Poetry, prose, lyrics and resources from Keith Newman.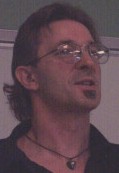 Catch Keith Newman on Poetry Corner on New Zealand's Radio Rhema reading a selection of
the best Christian-based poetry on Friday afternoons at 4.15pm with host Rob Holding. Contributions welcome.


http://www.rhema.co.nz/homerun_poetry.php


Poetry? - What strange fabric is this?


In search of the poets voice -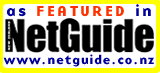 Keith's rant about the new poetry revolution


Eternal art form opens a window to the soul - the importance of poetry


Poetry links and resources - local and international poem and poetry sites


Poetry - Queen of the Arts - A how-to for budding poets


Quotes about poetry by poets - Cohen, Keats, Rushdie, Whitman...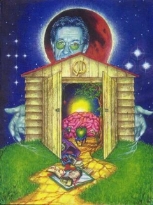 Cleaning Out The Garage, 2003 ©
Interactive multimedia CD featuring 17 new compositions with music and backing from guitarists The Gav , Phil Pritchard, (the late) Mike Farrell, bass from Neil Hannan, backing vocals Jacqui FitzGerald plus sound effects, samples, loops and multimedia content including instrumentals, MP3 tracks from The Gav, Guy Wishart and Tony Littlejohn, an electronic book with over 100 poems and original art from Paula Novak.


Cleaning out the Garage (2003).
The 48-page book, $10 (plus post and packaging)
Over 50 poems in print version featuring the artwork of Paula Novak (with the CD only $20)

Extras:


Changing Gears - riding the wild western electronic frontier


Wings: Cellotape won't work, you have to wait for them to grow

Buzz Words - rhythm 'n verse with Kiwi attitude CD-Rom (1997) $20


The 1984 hard copy book Heartwars also available, only $NZ5 (with Buzz Words total only $20)

Soul Searching - a fresh look at the big questions in life
(based on the radio series of the same name)
Bookmark us on your favourites sites list. Y'all come back now y'hear!

Buzz Words Webzine

Wordworx home page

Back to Webzine articles

Email: wordman@wordworx.co.nz