The United Kingdom

Inia Te Wiata sang in Porgy & Bess in London in 1950 paving the way for

the

Maori Castaways

and the

Maori Volcanics an

.

John Rowles who was the first Kiwi to invade the British pop charts with If I Only Had Time which reached number three iin the spring of 1968, and stayed on the charts for 18 weeks

. His follow up UK success was

Hush... Not a Word to Mary, which also reached the British top 20 in 1968.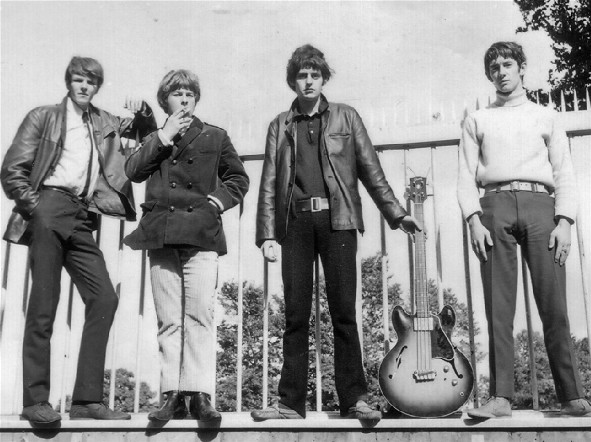 Christchurch band Me & the Others, formed from The Strangers and The Others, featured guitarist Dave Chapman, keyboard and rhythm player Paul Muggleston, drummer and later renowned record producer Peter Dawkins and Gary Thain on bass, were the first Kiwi band other than the Maori Volcanics to play the UK scene. The arrived in London in May 1966. Their first gig was playing a club owned by former Pretty Things drummer Viv Prince in Soho.

The band recorded a single and there were plans for an album after they returned from a tour of nightclubs in Germany. However the band split and Dawkins and Thain formed The New Nadir which continued to play Europe and London nightclubs. Gary THain was recruited to play with the Keef Hartley Band, staying with them for five albums before joining the classic Uriah Heep for five albums. After a serious electric shock on stage with Uriah Heep during a US tour in September 1974 Thain never quite recovered. He died of a drug overdoes at the age of 27-years.

In August 1966 The Four Fours said farewell to New Zealand as support act for the Rolling Stones and The Searchers took up residency on the Fairsky to pay their way to London and on the way over changed their name to Human Instinct. After nearly starving to death trying to get work they finally scored and became one of the hardest working bands on the UK circuit, often playing alongside the greats of the time including the Small Faces.

They recorded a handful of singles but never quite made the big time during their 18 months of slog. A change of line up and another trip to the UK two years later was less successful but fortuitous in the contacts they made and the music and equipment they bought back to the Kiwi club scene.

The Brodie Brothers (Brent, Brian and Ron) were in the UK in the mid-60s and on Dec 24, 1966 recorded If You Only Loved Me for Columbia records with Paul Jones / Mike Leander using same orchestra as Jones used on his solo efforts High Times and Bad Boy. The Brodie Brothers song has since been recorded by other artists including Johnny Farnham. Brent Brodie went on to a successful solo career,

The La De Das were in the UK in the late sixties but despite offers that could have become lucrative never followed through. One story has it that their van broke down on the way to meet Led Zeppelin's manager.





Mr Lee Grant had a working holiday and used the opportunity to create the illusion of success with his Mr Lee in London album (1968) having his picture taken atop a double decker bus. He went on to have great success as on the stage under his real name Bogdan Komonovski, taking the lead role in Elvis.

T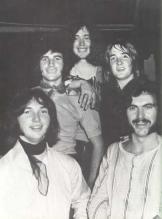 op Kiwi session musician Doug Jerebine went to London in late 1968 after a spell with The Brew. He changed his name to Jesse Harper played bass with Jeff Beck, recorded an album that would become a underground classic and formed the World Band with another Kiwi Mike Donnelly on drums. They played London, toured Holland and turned down a recording deal with EMI. Human Instinct ended up recording seven of his songs on their first two underground albums.

Dizzy Limits (featuring Steve McDonald) played their way there and back on a cruise liner in 1970. McDonald continues to make an impact throughout the UK with his Celtic music.

Fourmyula made a serious crack at the UK and Europe renamed as Pippin in the early 70s but only managed chart success at home. Trevor Tombleson (Trevor Keith) from Ticket joined the Keef Hartley Band in London, and one-time Fourmyula member Chris Parry ended working in the music industry in England signing the Jam to Polygram, managing the Cure and forming Fiction Records.





Clive Coulson vocalist from Auckland bands The Dark Ages and the Rayders sang along on the background vocal to Led Zeppelin's Whole Lotta Love while working as a roadie for Peter Grant's management company, he was on the road for several tours with Jeff Beck, was personal road manager to Jimmy Page for five years and ended up managing Bad Company during the height of their career before returning to New Zealand to farm at Raglan.

Former Maddison Kate and Human Instinct bass player

Glenn Mikkelson (Zaine Griff) went to England in 1974 with demo tapes from the then unreleased Peg Leg sessions, scored a gig with a band called Babyface who backed Johnny Wakelin on a European Tour then recorded In Zaire with him. Griff played bass overdubs on the Kinks Misfits album, then formed his own band which at times featured Hans Zimmer and Warren Cann of Ultravox. He worked with Tony Visconti then recorded a reworked version of Space Odyssey with David Bowie and had minor chart success with two singles off two of his own albums. He's now back in New Zealand working as a golf pro on the North Shore.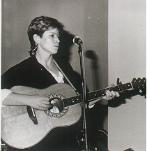 Shona Laing the 17-year old who shot to fame with 1905 went to London in 1975, where she stayed for seven years playing folk clubs and restaurants recording four singles and album with EMI. She was recruited by Manfred Mann to join his Earth Band, including an appearance on the album Somewhere In Africa.
English-born Chris Thompson grew up in New Zealand returning to England to join the Earth Band in 1975 singing the hit Blinded By The Light and appearing on the hit album The Roaring Silence. He stayed with the band until 1979 when he began working with his own band Night which enjoyed two Top 20 hits, Hot Summer Nights and If You Remember Me. He also wrote Johnny Farnham's You're the Voice and songs for The Doobie Brothers, Michael Mc Donald, Heart, Isaac Hayes, Ray Charles and others. Billy Kristian who'd been with Max Merritt and Billy Thorpe in Australia was also member of Thompson's Night, which featured one-time Rolling Stones keyboard player Nicky Hopkins
Chris Thompson has a doppelganger. While not similar in looks their career paths have cross many times. Both went to Hamilton Boys High although the English born namesake was a couple of years older than the folk and blues singer. Ironically they both ended up at the same stage in a recording studio in London at one stage while working on separate projects. New Zealand born Chris Thompson has been hailed as one of the top folk and blues singers in new Zealand, has written over 200 songs and had albums released in the US and UK. He was a personal friend of US bluesman Brownie McGhee until his death, and kept in touch with Julie Felix who employed him as her guitarist in London in 1971. He toured the US and Canada in 2003.
Suzanne Donaldson of the Chicks left for London in the late 1960s after marrying bass player Bruce Lynch. She was in a three-piece vocal group called Bones with another New Zealander Joy Yates. Suzanne and Bruce were highly sought after as first call session musicians. "We both left for recording sessions at Air London one day and said we'd meet later for dinner not realising we were going to be at the same session. When I walked in I realized it was with Cat Stevens who then turned to Bruce to introduce me. 'Do you two know each other? You seem to have the same accent!' Of course we informed him we certainly did," says Suzanne. That session was for Oh Very Young on which Suzanne sang the solo.

She also worked on albums with Cleo Laine and numerous others including Carl Douglas' 1974 novelty hit Kung Fu Fighting and appeared on the Walker Brothers hit single No Regrets. She had a single out on Ringo Starr's Ringo Records called You Really got a Hold On Me which went to number six in Australia and New Zealand and got into the UK top 100. Suzanne and Bruce did two world tours with Cat Stevens and recorded five albums with him. Bruce also played on Rick Wakeman's Rhapsodies album. The couple's son Andy Lynch is guitarist in pop band Zed, which have also been making inroads into the Australian and US music scene under management of Ray Columbus.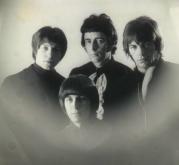 Singer, songwriter John Hanlon has lived in Australia since the late 70s running an advertising agency and was in 2002 working with Bruce Lynch and Zed on a double CD. Mike Harvey, John Hanlon's arranger and producer had his own band called Salty Dog in the 70s and early in 2002 had a number one hit in India after creating the soundtrack for a local movie. Another Kiwi composer and musician Mike Perjanik now lives in Sydney, has had major success as an arranger and producer of contemporary music for advertising, television and film as is chairman of the Australasian Performing right Association (APRA).
Former Human Instinct bass player Zaine Griff (Glenn Mikkelsson) worked with dance and mime artist Lindsay Kemp, recorded with David Bowie, Gary Newman and The Kinks and had four albums of his own material released in London with a band featuring Ultravox drummer Warren Cann and keyboard player and producer Hans Zimmer. In the late 70's Graeme Myre (ex Mandrill) worked in London engineering for Toni Visconti on David Bowie's Station to Station and Phil Linnot's (ex Thin Lizzy) solo project.
Alanna Currie was a member of the Thompson Twins but having one Kiwi in a three-piece band doesn't qualify them as a Kiwi band for airplay, although we're allowed to be proud of her. By the same token Neil Finn's band Crowded House is claimed by the Australians, Americans and Kiwis. Still there's no doubting Neil's heritage.
The brothers Finn from Te Awamutu, Neil and older brother Tim have more than paid their dues over the decades, initially as members of the pioneering theatrical Split Enz. Split Enz moved to Australia where they were signed to Mushroom releasing the Mental Notes album before heading on to London where they recorded new songs for their Second Thoughts album with Roxy Music's Phil Manzanera. England was as amused by the band as the Australians were and they managed to score a deal with Chrysalis. They toured the US and after releasing several more albums the Finn brothers went their own way, Tim to a successful solo career and Neil to form Crowded House (in 1984).
Crowded House based in Los Angeles, signed with Capitol Records. Their first album reached number one on the Australian charts and the singles Don't Dream It's Over and Something So Strong were both top 10 hits in the US. On May 27, 1998 Neil Finn after breaking up the band spent his 40th birthday performing songs from his first solo album at London's Abbey Road.
Tim Finn recorded Escapade (1983) and Big Canoe (1986). In 1991, he joined Crowded House for the Woodface album and tour writing some of the most memorable songs of his career, including Weather With You and Four Seasons In One Day.
He released Before & After in 1993, which Q Magazine gave four stars and described as "tuneful, pert, intelligent pop." In 1994, Neil and Tim collaborated on Finn. Tim in the late 1990s worked on Enzso 1 and 2, Eddie Rayner's albums of orchestrally arranged Split Enz songs, which sold well in New Zealand and Australia. In 2000, Tim released Say It Is So. Eddie Rayner had his own international successes following Split Enz, touring with Crowded House in the US and UK and being called in to play, arrange and produce keyboard parts one Sir Paul McCartney's Press Play album.
Alistair Riddell and Space Waltz followed in the footsteps of Split Enz moving to Australia for a time but folding after a recording contract failed to deliver. Riddell continued to pursue a career in Britain and Los Angeles.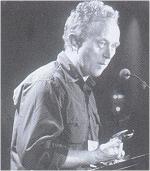 Dave Dobbyn racked up five songs in the APRA top 30 (including with The Dudes, DD Smash, and as a solo artist) and has recorded a dozen albums or so albums. He has lived, recorded and toured extensively in Australia, the US and UK. Tickets to the Finn, Runga and Dobbyn concert in London's Brixton Academy in February 2002 were sold out before the posters even hit the streets.
The Chills, The Bats, Clean. Chris Knox in his various incarnations and numerous other Flying Nun bands have also worked the London and European circuit and some have ventured to the US (I wouldn't have a clue where to start). The Datsuns from Waikato after successful shows in London signed a one deal record album with Richard Branson V2 records for a reputed $600,000 – unheard of for a previously unknown band. One writer called them "the world's most essential new group". Both the D4s and the Datsuns were in London as part of Flying Nun's Under the Influence Tour with Pan Am and Betchdupa in 2002.
In Feb 2003 The Datsuns took on the big-city boys and won best live band at the New Musical Express Awards in London. The four-piece band from Cambridge, dubbed "the heroes of the new rock revolution" by NME magazine, beat top British band Oasis and Australian group The Vines to win the award. They were also nominated for best international band and best new band.
Manager Tom Dalton said the group - who now call themselves Dolf de Datsun, Christian Datsun, Matt Datsun and Phil Datsun - were blown away. They interrupted their 25-stop European tour to attend the awards.

Kog Transmissions record label representing electronic groups including Concord Dawn have made breakthroughs in England and Japan. In the hip hop field New Zealand-born Samoan King Kapisi has had album success and tours to Australia, P-Money aka Pete Wadhams won third place in the DMC DJ World Championships at London's Apollo Theatre in 2001
In June 2001 Che Fu, The Krates, Fur Patrol, The D4s and Wai played various gigs around London ahead of the inaugural Fierce Festival at Brockwell Park. Tadpole played in London and toured throughout Australia. In 2002 The D4s from Auckland released their debut album 6Twenty to great acclaim in the UK. NME writer Paul McNamee said "People are hungry for some new garage rock heroes and as America and Scandinavia have been roundly plundered its time to look to the fertile hills of New Zealand." John Clarkson editor of Penny Black magazine said "looks like the future is still rock n' roll, and it's from New Zealand."
Wellington based group Wai, received a Tui NZ Music award in 2001 for its debut album WAI 100% and were New Zealand's first BBC Radio 3 world music award nominees in two out of seven categories. The group attended the awards and completed a three-week tour of the UK and Europe. It was one of only two local groups who performed at Hyde Park London and Bristol for the Queens Golden Jubilee celebrations.

Wai was one of 40 bands world wide invited to present a showcase in Essen Germany in October 2002, at the biggest world music expo of publishers, retailers, promoters ,
distributors.